Commercial Moving Company in Phoenix, AZ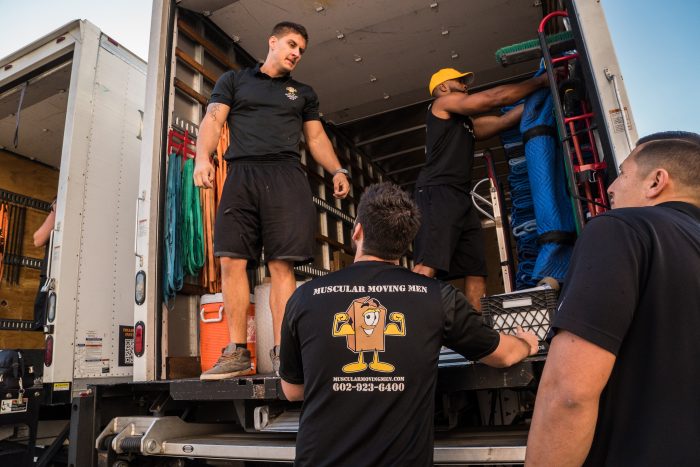 Muscular Moving Men is a commercial moving company that offers superior solutions for your business moving needs. Our team understands the challenges that businesses face, and we are committed to exceeding all expectations. The range of services offered by our commercial movers in Phoenix can meet your specific needs and ensure your move is seamless and efficient.
Proven Performance and Expertise
Our moving services can take any movable object to a new location. Whether you need to move a two-room office or a hundred-office business complex, our commercial moving company has you covered. Each mover on our staff has the experience and training to get the job done quickly and efficiently, minimizing the downtime you face when going from place to place. We are also licensed, bonded, and insured to ensure a completely smooth and issue-free process.
The Right People with the Right Equipment
Handling a commercial move can be difficult for even the most seasoned managers. However, when you use our commercial movers in Phoenix, we have the experience and the equipment to transport and protect your goods while they are in transit. Each truck we use will carry the materials and tools to ensure safe loading, transport, and even unloading of all your items.
Our team members also include coordinators for your commercial move. These are the individuals who focus on meeting all the unique challenges presented by your project and ensure every aspect is seen to.
Regardless of your needs, our team of professional commercial movers in Phoenix can help ensure your move is successful. You can contact our team at 602-923-6400 for more information.