Movers in Flagstaff, AZ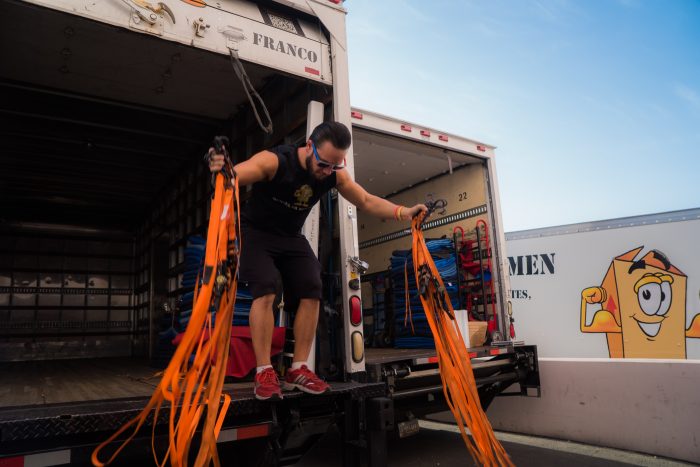 When moving to or from Flagstaff, there are key things to take into consideration. They can be anything from the traffic flow of the neighborhood you're moving into to the possible rise in taxes. Whatever the concern, make sure you have a qualified team backing you up during the process. Muscular Moving Men excels as Flagstaff movers for your residential or business move. Day in and day out, we please our moving customers all around the Phoenix area.
What Your Moving Company Should Offer
Let's face it, most people can lift a side table and carry it from one room to another. However, there are a lot of things in the moving process that most Average Joes can't do, and that's where we come in. We can provide you with all the necessary details – even the ones you haven't thought about – with your Flagstaff move.
We provide a knowledge base that is unmatched, and we often express the need for a moving checklist. This includes…
Getting a Quote for the Move –Upfront, getting a quote for your move is crucial. You don't want to be halfway through the moving process and don't even know how much you'll owe this moving company at the end of it all. A free quote upfront, which is what we offer at Muscular Moving Men, means no hidden fees or surprises.
Budgeting and Planning for the Move – This step in the checklist is methodical. Make sure to plan out and budget for every part of your move. From making sure you've bought all the moving boxes you need to making sure you have enough bottled water for the hot moving day, plan it out ahead of time to save you some stress.
Packing Up The Home – This part, packing up your home, is slow going. However, that doesn't mean it's a bad thing. Pack up rooms one at a time – over several days or weeks, if you can manage it. This will make the whole thing not seem so overwhelming.
Moving Day To-Dos – So, it's the big day of the move. On this day, your to-do list might be quite small, which is a good thing! This checklist for the actual day may include small things, like making sure the fresh food in your fridge makes it to the new house.
Checklist or No Checklist, Choose the Right Flagstaff Movers
Regardless of whether you are an extreme planner or like to keep it more exciting and unplanned, make sure you have the right movers for the job. With Muscular Moving Men, we make sure you think of everything. Only the right movers, with years of skill and expertise, can provide that to customers every single day.
Make Muscular Moving Men your Flagstaff movers today, tomorrow, or next year. We know how to tackle the job. 602-923-6400