Movers in Peoria, AZ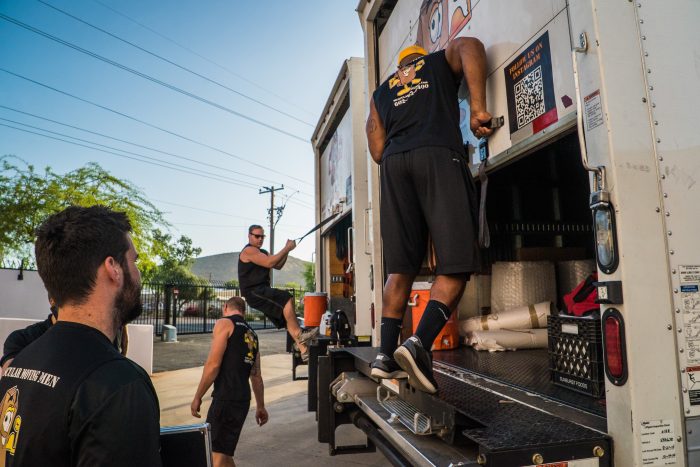 Within the Peoria community, there are consistent things that homeowners should keep in mind when it comes to moving. For example, since Peoria is a suburb of Phoenix, there are going to be a lot of morning and afternoon commuters that might clog up residential streets. This and a few other facts need to be considered when making a move to or from Peoria.
Suburb of Phoenix
Peoria is one of the largest cities in the state of Arizona, and since it is a suburb of Phoenix, we often want to consider the following when we tackle a move here:
Commute Times – These can majorly affect a move. If a homeowner chooses to move their belongings during commute times, this can lead to clogged streets and traffic jams. Moving trucks aren't the most mobile of vehicles, so be sure to schedule moves to times where commuters aren't all on the roads.
Busy Neighborhoods – Because this city has a lot of workers traveling to and from Phoenix, it's crucial to take into account the busy nature of the neighborhood where the move is taking place. If necessary, scout out the streets in the area in advance, ensuring you know where is best to park your moving vehicle.
Heat Waves – This doesn't just go for Peoria, but it goes for just about any Arizona city. Be wary of the heat! It's not a great idea to move in the middle of the day, in the middle of the summer, or during a heat wave. Be cautious of these times of the year. If you must move during this time, stay hydrated.
Peoria: A Great Place to Live
Peoria is a great place to live. Families can still be close to the big city while living the suburban lifestyle. Not only does this place host the Mariners and Padres for spring training, but it has also been named one of the top cities to live in. It's an exciting place to be year-round.
When considering your move to Peoria, make sure you do it with the strongest name in moving: Muscular Moving Men. Contact our team today! 602-923-6400