Movers in Scottsdale, AZ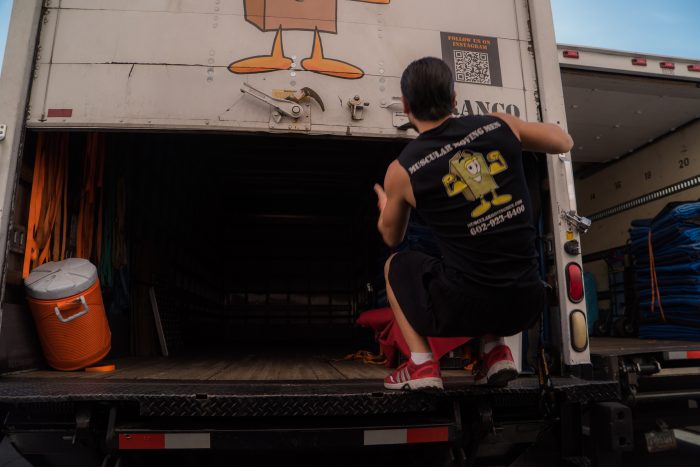 There's a reason we didn't call our company Weak Moving Men. Our movers are strong, fast, and can carry a buffalo across a bed of coals. To put it simply, our men are muscular. When you need a full-service Scottsdale moving company that offers packing, storage, and transporting services, you need the Muscular Moving Men. We are the Scottsdale movers residents trust when they need large and small moves done right. If you want movers who consume protein shakes at regular intervals and take breaks only to do sit-ups, give us a call, and we'll show you why we're the best movers in town.
Why You Can't Go Wrong With Us
For a full-service Scottsdale moving company, you can't go wrong with Muscular Moving Men; you can only go oh-so-right. Our movers can win an arm wrestling match with a dinosaur and are on a first name basis with their dumbbells. While they'd prefer to move your items on foot, each team of Muscular Moving Men brings an oversized truck to take your belongings from site to site comfortably. There's no job too big or too small for us to handle – we know it's not the size that matters, but how you move it. Call us today for the best movers in Scottsdale and enjoy the Muscular Moving Men experience.
Scottsdale Movers
We know you can call any moving company Scottsdale has to offer, but you call Muscular Moving Men when you need professional movers with abs of steel and hearts of gold. Our friendly staff will help you through the entire moving process, and our muscular movers will lift anything from your couch to your coasters. We can even be at your door same day should an emergency arise and you need to be rescued by our Titans of Transportation. We are licensed, bonded, insured, and at the peak of our physical fitness. Give us a call today, and you'll be glad you hired the Muscular Moving Men. 602-923-6400