Movers in Sun City, AZ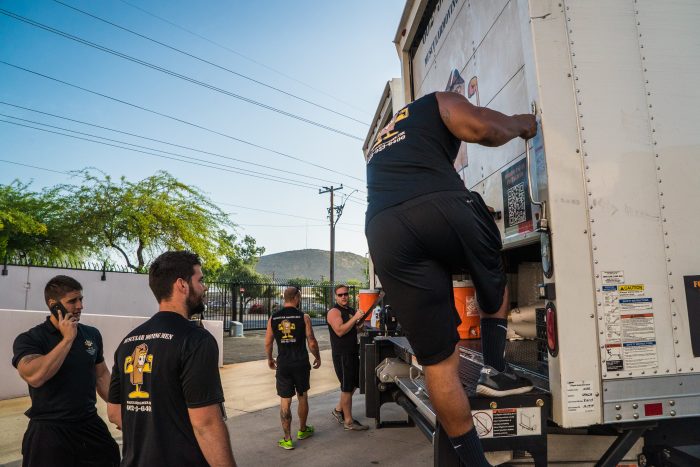 Within the various communities that surround Phoenix, many meet the busy town needs but have that small town feel. Sun City is no exception. Our Sun City movers here at Muscular Moving Men have seen this area grow and thrive while still keeping its down-to-earth feel. If you're moving here, get Muscular Moving Men to help you move and enjoy this new location.
Sun City's Community
Sun City is a newer community, just outside of Phoenix, near Surprise. It was started up in the 1950s with just five homes. It's flourished since then, growing over 30 thousand. If you're moving here, make sure you know the basics:
Beware of Heat – If you're moving during the hotter times of the year, to Sun City or anywhere in Arizona, beware of the heat. It can make you sick and exhausted, so stay ahead of it by staying hydrated.
Consider Traffic Patterns – Although Sun City is small, that doesn't make it immune to higher traffic flow at the commuter times of the day. Take rush hour into consideration when planning out your move. You don't want to cause a traffic commotion.
Get the Right Moving Supplies – Ahead of time and ahead of your move, get the right moving supplies. From boxes to packing tape, having the right supplies makes for an easy move. No one, not even us, wants to move a bunch of small, oddly-shaped items individually that could have been packed in one box altogether.
Make the Right Move
If you enjoy a simpler way of life, with less traffic and calm environments all throughout the community, Sun City might be the place for you. This town is an oasis just outside of Phoenix, meaning you can still experience the big city if you decide to.
Contact Muscular Moving Men as your Sun City movers. We know the ins and outs of this newer community, and we can help you have the best move ever. Contact our Sun City team today: 602-923-6400.