Moving & Storage Service Solutions in Phoenix, AZ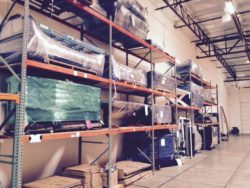 Moving can be stressful. Regardless of if you are moving a one-bedroom apartment or 15-bedroom home, there are a number of details that make the process frustrating and tedious. However, with the help of professional moving storage services, you can handle your move quickly and efficiently with less stress than ever before.
The team at Muscular Moving Men understands how to quickly move any space, ensuring the safety of every item that is packed, loaded, and transported. In addition to moving the items to a new home, our team can also store the items away until they are needed again.
Moving Storage Services You Can Count On
Are you moving but unable to get into your new home for a few months? Has this resulted in you having to stay with friends or relatives? If so, there is a good chance you will have to find someplace for all your belongings. This is when our storage company services come in handy. Our moving storage services will pack up your belongings and then transport them to their storage facility until you need them again.
We Deliver Peace of Mind
As you get ready to move, you may quickly realize that the job is simply not one you can handle on your own. If this occurs, you will also likely see the value offered by our professional moving storage services. Our team is trained, licensed, and insured to ensure you have complete peace of mind when you hire our services. When it comes to finding a storage company, you have to find one you can trust.This is what we deliver every single day.
When you need moving storage services, contact Muscular Moving Men at 602-923-6400. With us, you can have peace of mind that the services you receive are just what you need.