Hidden Costs of Moving Everyone Should Consider
Moving yourself is hard. No matter how much time you take preparing, things will come up, and you will be forced to kick your fool proof plan to the curb to make the needed adjustments.
These "things" that come up can be quite costly and throw your budget out the window. Hiring movers can eliminate many of these worries, as well as keep some cash in your pocket.
Still not convinced? Check out these 4 hidden costs of moving that no one plans for.
1. Packing
The first step to moving is usually always packing. You map out what you have, how many boxes you may need, and get to work. Eventually, you realize just how must stuff you have accumulated throughout the years. You start to notice that you have items that need special padding and wrapping, and even specific boxes for things like your clothes. The cost of boxes, padding, shrink wrap, and all the other needed items really add up. With Muscular Moving Men, you can count on us to pad and wrap all your items at no additional cost.
Money saved when hiring Muscular Moving Men: $150-$400

2. Physical Capability
Don't get us wrong, we have no doubt you are in great shape. But when it comes to moving, it can be hours upon hours of bending, lifting, and running back and forth to load and unload your items. Without the proper form or right amount of help, the only trip you will be taking is to the doctor. Avoid the medical bills and trust the professionals at Muscular Moving Men. We have the muscles for a move made easy.
Money saved when hiring Muscular Moving Men: $50-200
3. Baby (or pet) Sitters
It's hard to chase around a child or a pet when you're packing your valuables. Paying someone, whether it be with cash or food, can get costly. With hiring movers, you'll be able to have the family all together to reminisce on old memories (and plan new ones), while we handle the difficult task of moving.
Money saved when hiring Muscular Moving Men: $60-$120
4. Tools
Your garage may be filled with tools, but do you have the exact ones that IKEA used when they came to put your bedroom set together? Maybe. But odds are, no. Muscular Moving Men comes fully prepared with all the needed tools to take that furniture apart AND put it back together for you at no additional cost.
Money saved when hiring Muscular Moving Men: $200-$400
---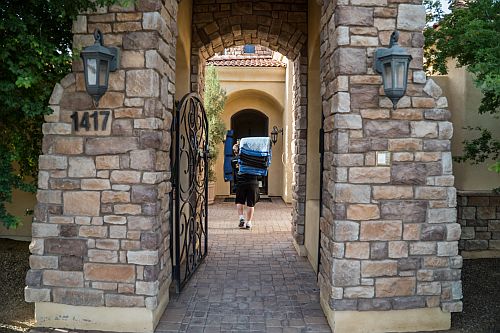 Home Protection
At no extra cost, our movers protect walls, and floors from damage.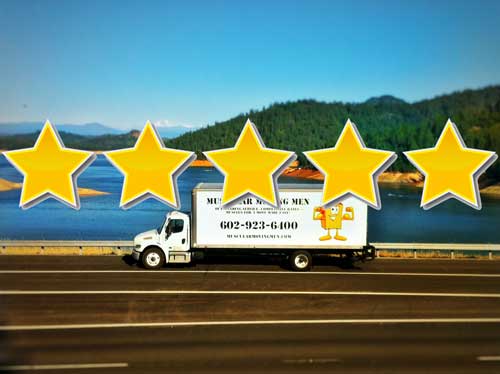 Great Reviews
Our Customers love us! Our reviews speak for themselves.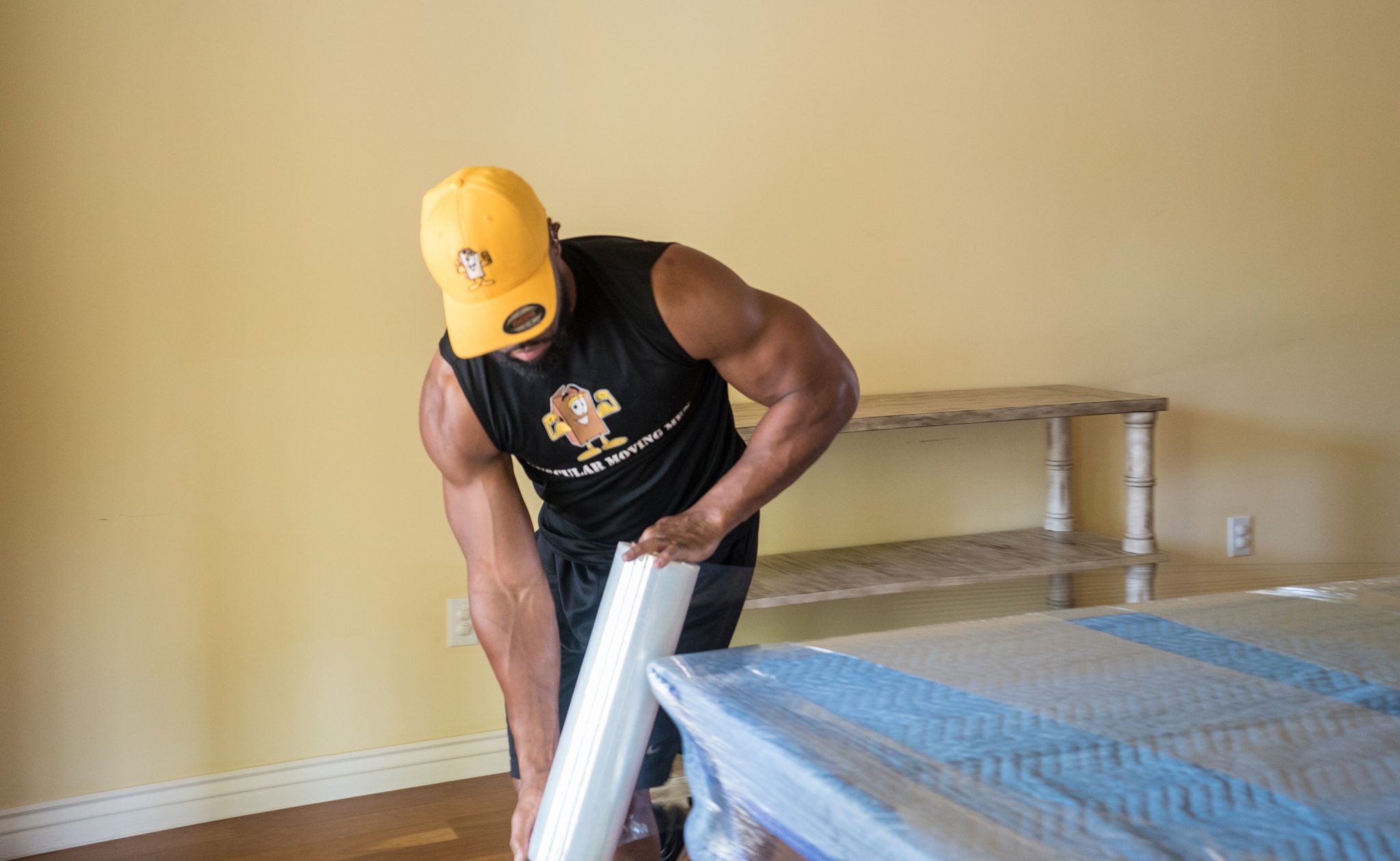 Careful Movers
We train and train to be the best movers anywhere.
---
Local Moving
By The Experts
We work hard to keep your items and home protected. We put down carpet protection, door protection and pad and wrap all of your furniture every time for no additional fee. Everyone involved in your move is employed and extensively trained by Muscular Moving Men. We do not hire temporary staff.

---
Long Distance
Throughout the U.S.
Relocating across country? Our professional team of estimators, drivers and movers will cover all the bases and provide the best long distance moving experience you have ever had. We have a fleet of semi trucks traveling across the country every day moving people just like you into their new homes.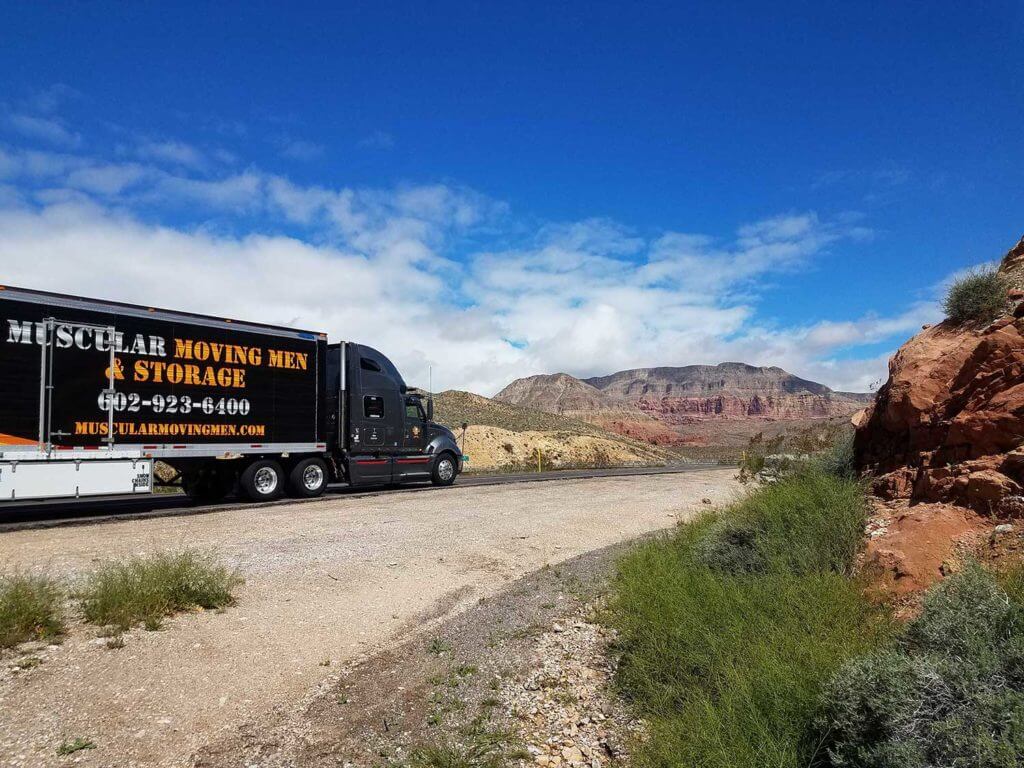 ---
Commercial Moving
M3 Commercial
There are less than 5 moving companies in Arizona with the Commercial Moving Certification that is the highest in the industry. Our team is trained and capable of moving any size office space with hours restrictions smoothly with no work interference. Check out M3 Commercial.com for more information.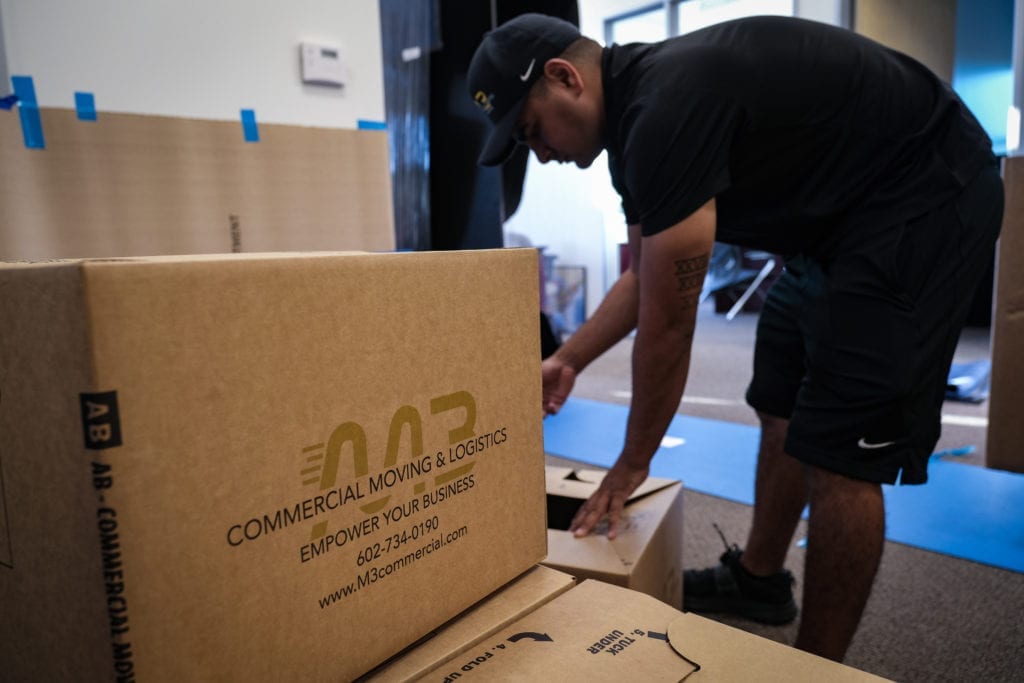 ---
Storage
Short & Long Term
Need your items stored for short or long term? We offer state of the art secure storage in Phoenix, AZ while keeping your items professionally padded, wrapped and inventoried so there are no worries.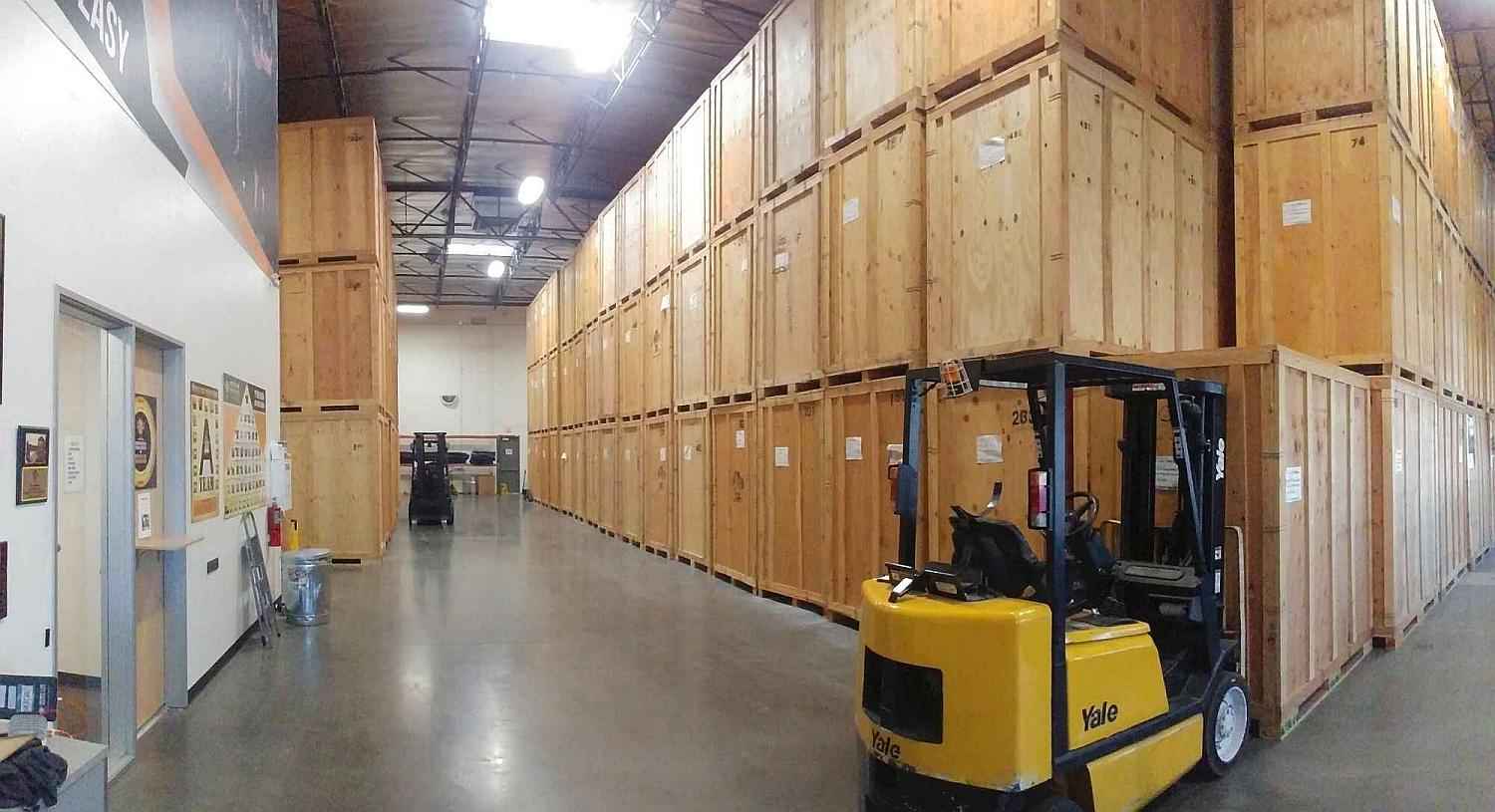 ---
Customer Experience Obsessed
Don't get stuck with a crew that runs out of steam before your stuff is unloaded. Get Muscular Moving Men to efficiently move your important items.