Certified Office Movers for Commercial Relocation
Here at Muscular Moving Men, we are proud to announce that we recently received official Certified Office Mover status from the International Office Moving Institute (IOMI). IOMI is an independent office moving resource and training organization. Receiving Certified Office Mover certification and certification renewal requires regular training.
If you are in need of a professional moving company to move your office, then you'll want to make sure you work with a mover that has earned this certification. The following are a few reasons why hiring a Certified Office Mover is to your benefit:
Estimate accurate prices – IOMI teaches movers a special formula that helps them to accurately estimate moving costs. A Certified Office Mover will be able to calculate a base estimate that's based on the time needed, movers needed, trucks needed, man-hours, volume and logistics. This formula allows us to make more accurate estimates for moving your office so that you can plan for costs appropriately.
Reduce the risk of damage – By regularly taking IOMI training to maintain our certification, we learn the latest moving techniques to minimize the risk of damage to your computers, furniture and more while also protecting against the risk of damage to carpeting, doors, doorjambs and walls.
Reduce your downtime – The longer it takes to move your office the more downtime your business will experience, which can hurt your company's bottom line. We can reduce downtime with special moving techniques, such as boxless moving, which allows us to move contents in your furniture instead of having to pack those contents separately.
As a newly Certified Office Mover from IOMI, you can expect a safe, efficient and successful office move with us. For information on scheduling an office move, be sure to contact us at Muscular Moving Men today.
---
---
Expert Phoenix Movers
We work hard to keep your items and home protected. We put down carpet protection, door protection and pad and wrap all of your furniture every time for no additional fee. Everyone involved in your move is employed and extensively trained by Muscular Moving Men. We do not hire temporary staff.

---
Long Distance Moving Across The U.S.
Relocating across country? Our professional team of estimators, drivers and movers will cover all the bases and provide the best long distance moving experience you have ever had. We have a fleet of semi trucks traveling across the country every day moving people just like you into their new homes.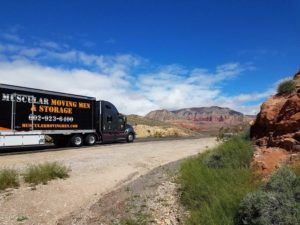 ---
M3 Commercial Moving
There are less than 5 moving companies in Arizona with the Commercial Moving Certification that is the highest in the industry. Our team is trained and capable of moving any size office space with hours restrictions smoothly with no work interference. Check out M3 Commercial.com for more information.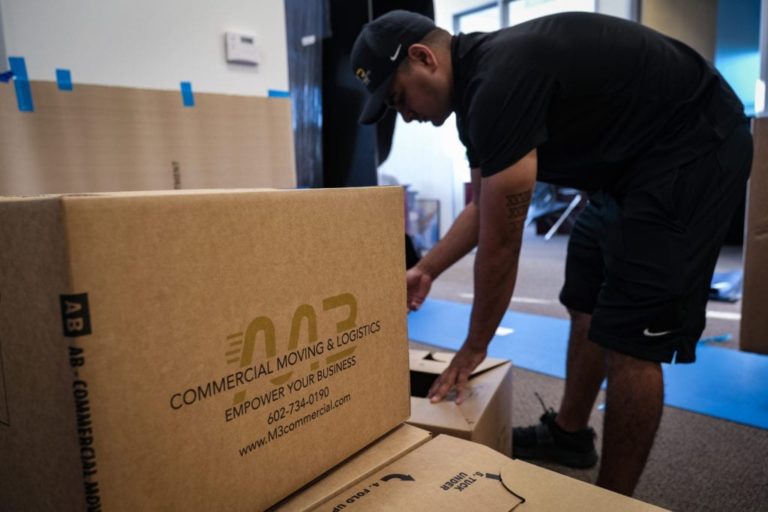 ---
Short & Long Term Storage
Need your items stored for short or long term? We offer state of the art secure storage in Phoenix, AZ while keeping your items professionally padded, wrapped and inventoried so there are no worries.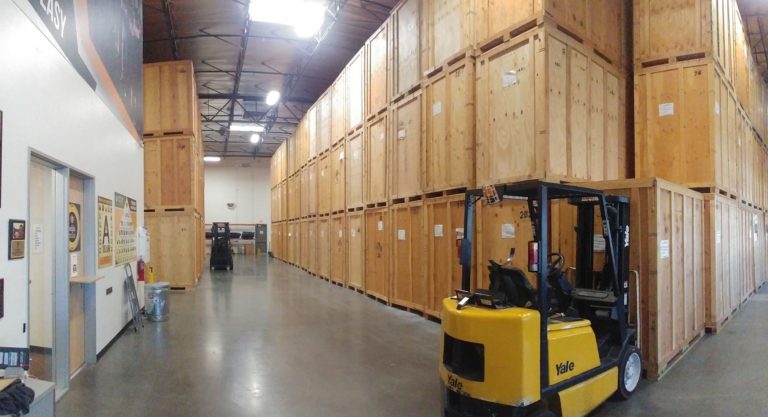 ---
Customer Experience Obsessed
Don't get stuck with a crew that runs out of steam before your stuff is unloaded. Get Muscular Moving Men to efficiently move your important items.