Employee Tasks During An Office Move
If your business is in the process of relocating, then you're going to want to give your employees some instructions that will help them transition and reduce downtime. The following are a few tasks that your employees should focus on:
Packing file boxes – If they have file cabinets full of files, then they should transfer the files from the cabinets to a file specific box in the order that they were originally arranged in, whether it was numerical or alphabetical. This way, when the file cabinets are set up in the new place of business, the files can easily be transferred right back in without becoming disorganized. Each box should be carefully marked, especially if the files include confidential information.


Packing desks – This is a good time for employees to sort through their desks. Everything that's not needed should be donated or tossed. Everything should be cleared from the surface of the desk as well as from the drawers. Let your employees know how much space they will have in the new location so that they know if they have room for personal items. They may want to take their personal items home and wait to see how much space they have once they get set back up in their new office space.


Backing up information – Employees should consider backing up the information on their computers. While their computers should make the move without incident, it's better to be safe than sorry. Backing up their information on an external drive or on a secure cloud if it's available is their best bet.
These are some of the things your employees should be doing when your company plans on moving. If you're planning to relocate your business to Phoenix or away from Phoenix, be sure to contact the certified office movers at Muscular Moving Men.
---
---
Expert Phoenix Movers
We work hard to keep your items and home protected. We put down carpet protection, door protection and pad and wrap all of your furniture every time for no additional fee. Everyone involved in your move is employed and extensively trained by Muscular Moving Men. We do not hire temporary staff.

---
Long Distance Moving Across The U.S.
Relocating across country? Our professional team of estimators, drivers and movers will cover all the bases and provide the best long distance moving experience you have ever had. We have a fleet of semi trucks traveling across the country every day moving people just like you into their new homes.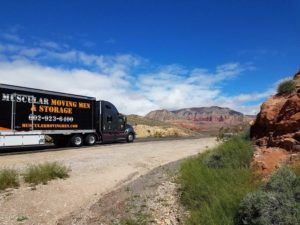 ---
M3 Commercial Moving
There are less than 5 moving companies in Arizona with the Commercial Moving Certification that is the highest in the industry. Our team is trained and capable of moving any size office space with hours restrictions smoothly with no work interference. Check out M3 Commercial.com for more information.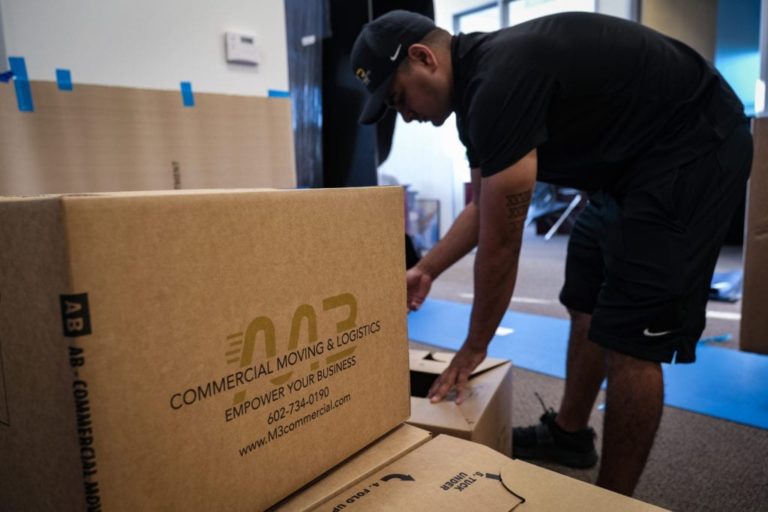 ---
Short & Long Term Storage
Need your items stored for short or long term? We offer state of the art secure storage in Phoenix, AZ while keeping your items professionally padded, wrapped and inventoried so there are no worries.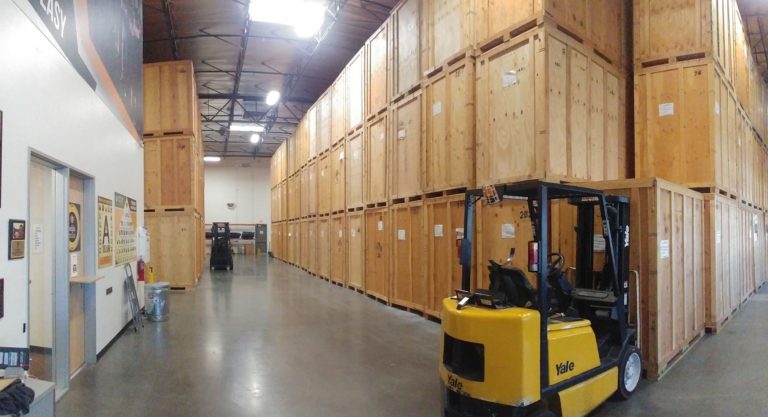 ---
Customer Experience Obsessed
Don't get stuck with a crew that runs out of steam before your stuff is unloaded. Get Muscular Moving Men to efficiently move your important items.