Moving Your Business? Make a Plan
If moving your business was a blockbuster film, downtime would be the villain. You don't just want to avoid closures, employee turnover, communication interruptions, and time offline. You also want to avoid losing productivity as you deal with coordinating the move.
That's why Muscular Moving Men's commercial moving services include move coordinators who can help you deal with the logistics of moving, well beyond our core service of transporting items from one place to another. For example, we can help you transfer services to get your communications and technology set up. Large projects with multiple buildings take more than some guys and a truck, they take careful orchestration to ensure everything gets moved in an orderly manner with the right equipment. Your business move needs to follow a strict timeline to minimize or eliminate downtime, and professional commercial movers get the job done.
Our project coordinators and movers are well trained and experienced. This should knock down your to-do list to a manageable size:
Inform your employees well in advance of when you plan to move, when they need to pack their personal items, whether they need to transfer or back up any files, and when they'll be expected at the new location.

Orient your employees to the policies at your new location, if they've changed (for instance, if there's a security code or different parking rules).
Let your customers know when and where you'll be moving. Set autoresponses for any closures you anticipate. Promote your new location with opening day sales, or send your clients a gift with a reminder and invitation to visit your new office.

Be creative and think about how you want to design the new space to improve workflow and promote company culture. Our coordinators have experience moving a variety of businesses and are happy to share industry best practices that we've seen.
Hiring a reputable commercial moving company in Phoenix frees you up to focus on daily operations. Call us for a quote and to learn more about the process.
---
---
Expert Phoenix Movers
We work hard to keep your items and home protected. We put down carpet protection, door protection and pad and wrap all of your furniture every time for no additional fee. Everyone involved in your move is employed and extensively trained by Muscular Moving Men. We do not hire temporary staff.

---
Long Distance Moving Across The U.S.
Relocating across country? Our professional team of estimators, drivers and movers will cover all the bases and provide the best long distance moving experience you have ever had. We have a fleet of semi trucks traveling across the country every day moving people just like you into their new homes.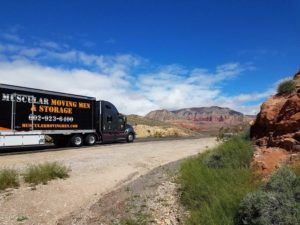 ---
M3 Commercial Moving
There are less than 5 moving companies in Arizona with the Commercial Moving Certification that is the highest in the industry. Our team is trained and capable of moving any size office space with hours restrictions smoothly with no work interference. Check out M3 Commercial.com for more information.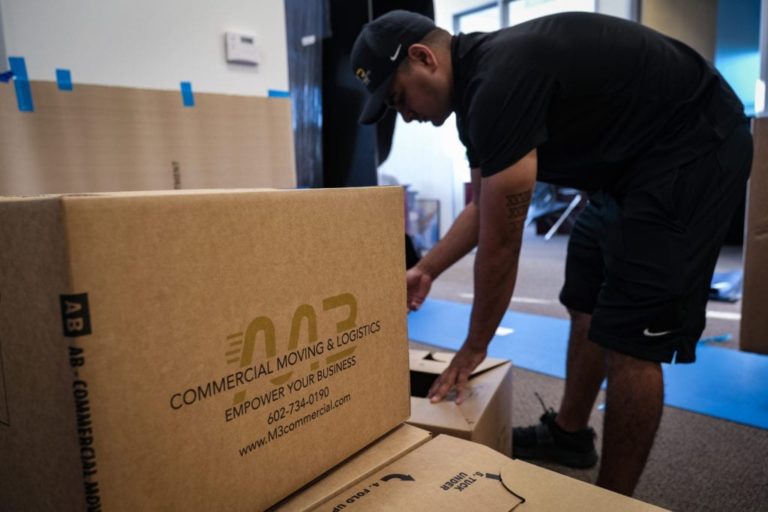 ---
Short & Long Term Storage
Need your items stored for short or long term? We offer state of the art secure storage in Phoenix, AZ while keeping your items professionally padded, wrapped and inventoried so there are no worries.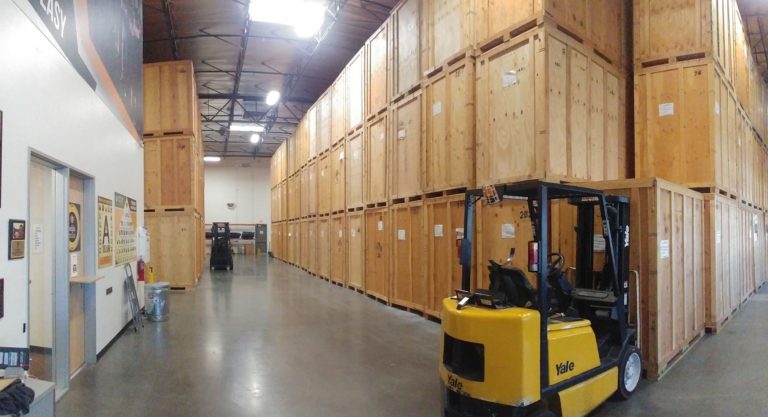 ---
Customer Experience Obsessed
Don't get stuck with a crew that runs out of steam before your stuff is unloaded. Get Muscular Moving Men to efficiently move your important items.