Where Young People Are Moving
A few years back, the U.S. Census Bureau released a report on Young Adult Migration in the U.S. It revealed that young adults move a lot more than older adults do. This isn't too surprising, considering that many young people are still in search of jobs during the early stages of adult life. But where are young people actually moving?
Places Young People Are Moving
Young adults are still much more likely to move to urban areas than older adults, who tend to live in more suburban and rural areas. In the first dozen years of the new millennium, young adults flocked to mid-sized cities, such as Baltimore, Portland, Nashville, Pittsburgh, San Diego and Salt Lake City. The city that has experienced the biggest influx in young adult population is Houston.
While mid-sized cities have seen a boom in their population of young adults over the better part of the last decade, it's the big cities that are still drawing the most young adults. Cities such as New York City, Los Angeles, Washington D.C. and San Francisco are attracting scores of young adults due to the number of job opportunities that are available there. Each city has a prominent place in the cultural imagination, drawing young people for practical and romantic reasons.
It's also worth noting that almost 30 percent of young adults move back home to live with their parents once they've graduated from college. This is because it's more difficult to find employment immediately after graduation and because the cost of living can be quite high, especially in urban areas. That same cost of living issue is what drives migration to mid-sized, less famous cities.
If you are planning to move or are in need of packing or temporary storage services, then be sure to contact us at Muscular Moving Men today.
---
---
Expert Phoenix Movers
We work hard to keep your items and home protected. We put down carpet protection, door protection and pad and wrap all of your furniture every time for no additional fee. Everyone involved in your move is employed and extensively trained by Muscular Moving Men. We do not hire temporary staff.

---
Long Distance Moving Across The U.S.
Relocating across country? Our professional team of estimators, drivers and movers will cover all the bases and provide the best long distance moving experience you have ever had. We have a fleet of semi trucks traveling across the country every day moving people just like you into their new homes.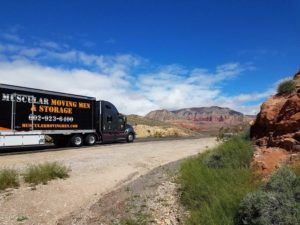 ---
M3 Commercial Moving
There are less than 5 moving companies in Arizona with the Commercial Moving Certification that is the highest in the industry. Our team is trained and capable of moving any size office space with hours restrictions smoothly with no work interference. Check out M3 Commercial.com for more information.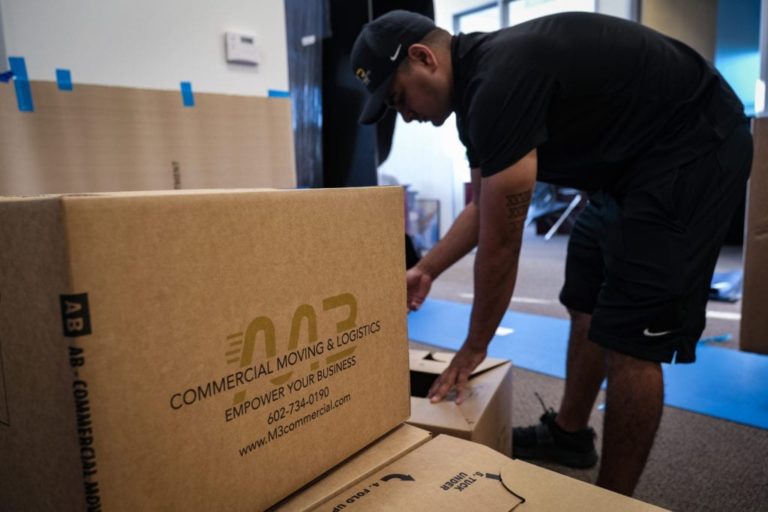 ---
Short & Long Term Storage
Need your items stored for short or long term? We offer state of the art secure storage in Phoenix, AZ while keeping your items professionally padded, wrapped and inventoried so there are no worries.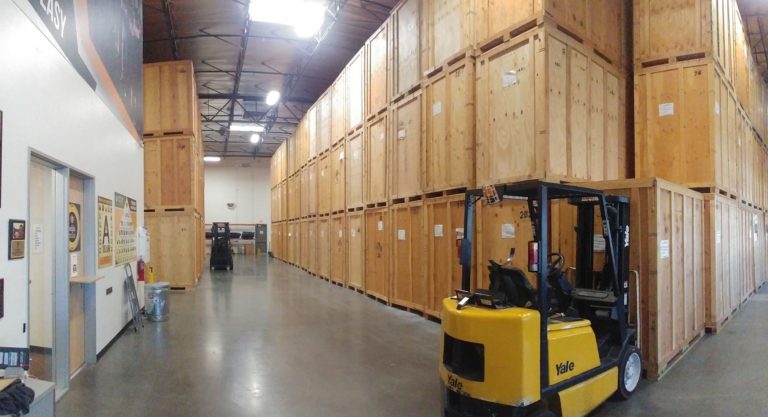 ---
Customer Experience Obsessed
Don't get stuck with a crew that runs out of steam before your stuff is unloaded. Get Muscular Moving Men to efficiently move your important items.