Moving Day Checklist
Being ready for your move saves you time and makes moving less stressful. Here is a list of steps you can take to make your move easy.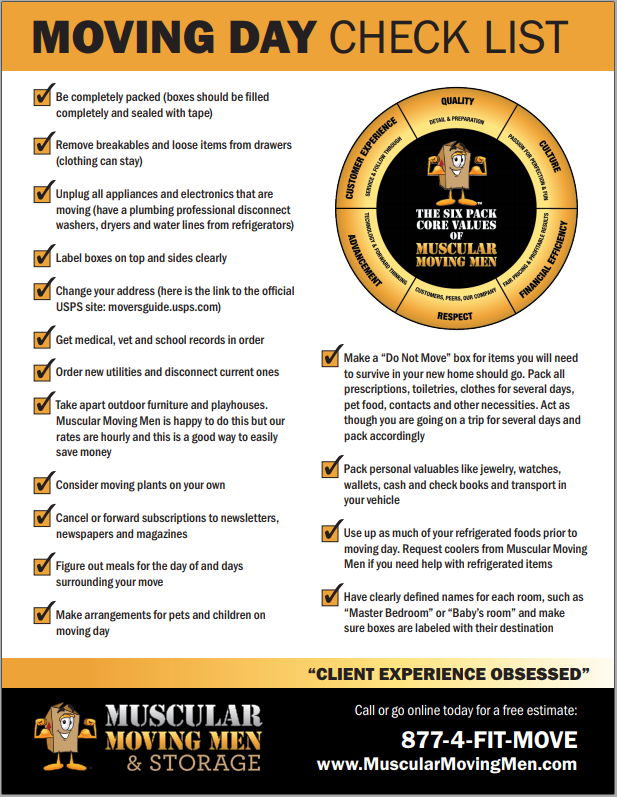 Did you make arrangements for your pets and children during the move? Do you have a plan for food? Where are you keeping your valuables? What items do you plan on moving on your own?
Download the moving day checklist above and keep a copy handy while planning for your move.
Get a Quote
We're here to give you a great quote on your move. Just fill in your basic info below, and we will call you.