Downsizing Dos and Don'ts
Whether moving from a larger home to a smaller residence or just shifting your apartment living, downsizing can offer you a valuable financial opportunity. Less space generally costs less to rent or own, not to mention you'll be able to save on utilities as well. You just need to keep these do's and don'ts in mind when downsizing.
Keep What's Really Important
When going through everything, make sure to keep what is really important to you. Keep what truly makes you happy and find new homes for most of the rest. You'll actually find you're much happier when you move into the new location because of it.
Do You Even Use That?
When going through everything you own, keep in mind what you use and what you don't. Have you not worn that pair of shoes in a year? Maybe it's time to get rid of them. What about those books that just collect dust? Consider selling or donating them.
Choose Storage Bins
Go with square or rectangular storage bins. These are easy to use and stackable. That circular storage container doesn't fit nicely into corners and takes up more space. If you're buying bins, consider that wicker is strong and can still look good outside of a closet.
Ditch the Clutter
You don't want to move into a cluttered home. It's best not to bring clutter with you.
Multi-Function Furniture
Depending on how much space you'll have in the new home, make sure most of your furniture can serve multiple functions. Storage ottomans, fold-out futons and desks with shelves are some space-saving ideas.
No matter how much stuff you have, Muscular Moving Men handles moves with finesse. Short or long distance, from packing to installation, book your move with our licensed, bonded and insured staff. And hey, good luck at the new place!
---
---
Expert Phoenix Movers
We work hard to keep your items and home protected. We put down carpet protection, door protection and pad and wrap all of your furniture every time for no additional fee. Everyone involved in your move is employed and extensively trained by Muscular Moving Men. We do not hire temporary staff.

---
Long Distance Moving Across The U.S.
Relocating across country? Our professional team of estimators, drivers and movers will cover all the bases and provide the best long distance moving experience you have ever had. We have a fleet of semi trucks traveling across the country every day moving people just like you into their new homes.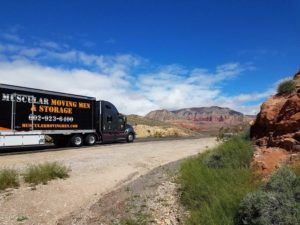 ---
M3 Commercial Moving
There are less than 5 moving companies in Arizona with the Commercial Moving Certification that is the highest in the industry. Our team is trained and capable of moving any size office space with hours restrictions smoothly with no work interference. Check out M3 Commercial.com for more information.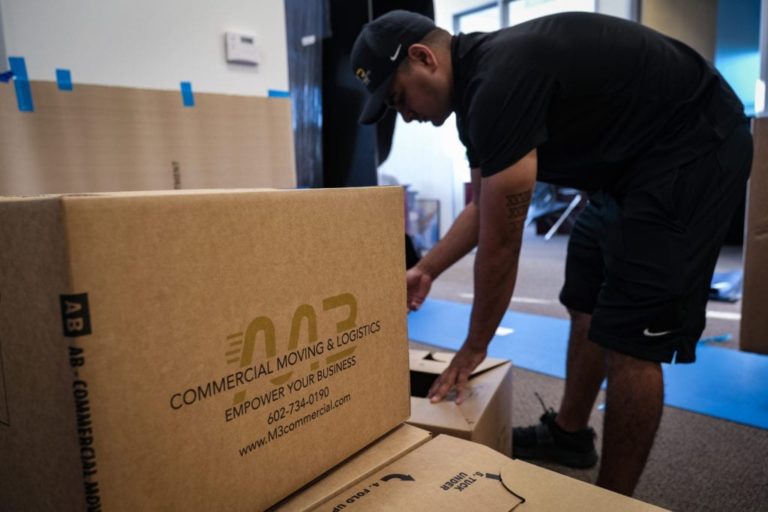 ---
Short & Long Term Storage
Need your items stored for short or long term? We offer state of the art secure storage in Phoenix, AZ while keeping your items professionally padded, wrapped and inventoried so there are no worries.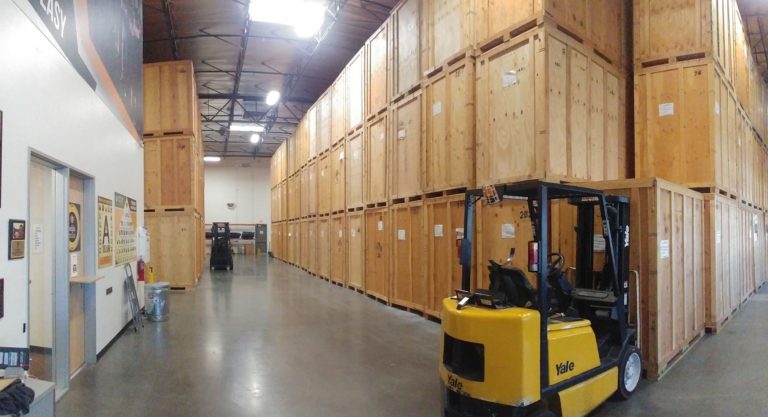 ---
Customer Experience Obsessed
Don't get stuck with a crew that runs out of steam before your stuff is unloaded. Get Muscular Moving Men to efficiently move your important items.