Eliminate the Stress of Moving- Use Muscular Moving Men Concierge
There is no question moving is stressful. Just how stressful is it?..
Residential moving is commonalty ranked as the third most stressful life event, right behind death and divorce.  Even when a relocation is inspired by a positive situation(s) lifestyle routines, schedules and your "extra" time will be dramatically altered.
The GOOD NEWS is, the moving process is temporary and there are many options to help facilitate a smooth transition.  One helpful solution is to utilize a professional concierge service. What does the Muscular Moving Men concierge service do?
Transfer utilities to your new home after the move
Compare competitive pricing on utilities
Set up mail forwarding
Taking advantage of a true "one stop shop" company will not only save you time and money, but it will better prepare you for the dreaded move day.  Muscular Moving Men provides industry leading concierges or "movologists" that will find you the services that best fit your needs at the most affordable price!
Allow us to help eliminate the stress of moving! Click the link to learn more about how to transfer your utilities
---
---
Expert Phoenix Movers
We work hard to keep your items and home protected. We put down carpet protection, door protection and pad and wrap all of your furniture every time for no additional fee. Everyone involved in your move is employed and extensively trained by Muscular Moving Men. We do not hire temporary staff.

---
Long Distance Moving Across The U.S.
Relocating across country? Our professional team of estimators, drivers and movers will cover all the bases and provide the best long distance moving experience you have ever had. We have a fleet of semi trucks traveling across the country every day moving people just like you into their new homes.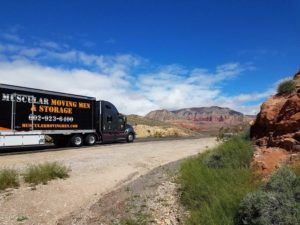 ---
M3 Commercial Moving
There are less than 5 moving companies in Arizona with the Commercial Moving Certification that is the highest in the industry. Our team is trained and capable of moving any size office space with hours restrictions smoothly with no work interference. Check out M3 Commercial.com for more information.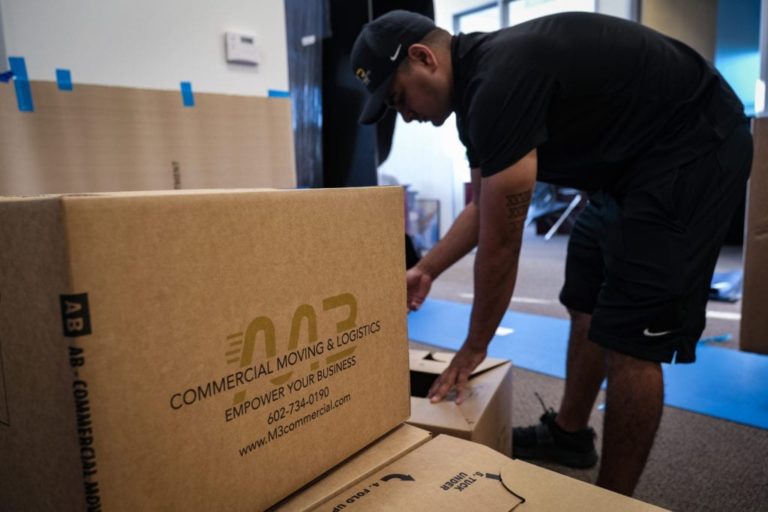 ---
Short & Long Term Storage
Need your items stored for short or long term? We offer state of the art secure storage in Phoenix, AZ while keeping your items professionally padded, wrapped and inventoried so there are no worries.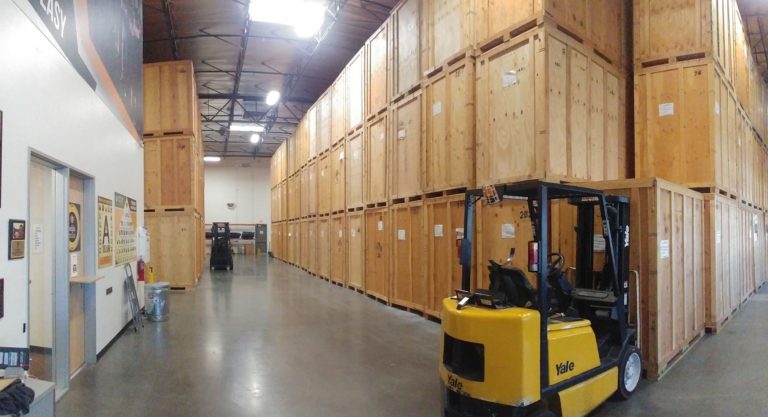 ---
Customer Experience Obsessed
Don't get stuck with a crew that runs out of steam before your stuff is unloaded. Get Muscular Moving Men to efficiently move your important items.