How to Move at the Last Minute
In a perfect world, you'll have plenty of forewarning to prepare for a move. Of course, as we all know, this is not a perfect world and sometimes you just don't have the kind of time to move out. That doesn't mean you can't take advantage of what little time you do have. With these last minute moving tips, your move will at least be made a bit easier.
Organize Your Move
Create a checklist of everything you might need, including to do items, supplies and any kind of hired help. It is much easier to see everything written out than to try and recall it on the fly.
Purge While You Pack
Don't just toss everything in boxes. Keep a trash bag out as you go. Toss away what you no longer need. Have items you can donate? Have a special box for that. This will actually save time as you won't have as many boxes to load and unbox once your move has finished.
Keep it Simple
If you don't have a lot of time to box everything up, maybe you don't have to. For example, you can bundle clothing on hangers together, put a trash bag over them, and simply lay the clothing on top of other items that you're moving. Easy-peasy.
Stay Calm
When you don't have much time to prep, it's easy to panic. A million things might flow through your head, which can cause unwanted stress and anxiety. Stay calm and take a moment to breathe now and then. You'll finish everything you need to, and you can always call in professionals.
Whether you have a year to plan for a move or a week, you likely can use a little help. At Muscular Moving Men, you can purchase all the packing and moving materials you need. Our pros then handle every aspect of getting your belongings from point A to point B. Everything you need, even at the last minute, is a single call away.
---
---
Expert Phoenix Movers
We work hard to keep your items and home protected. We put down carpet protection, door protection and pad and wrap all of your furniture every time for no additional fee. Everyone involved in your move is employed and extensively trained by Muscular Moving Men. We do not hire temporary staff.

---
Long Distance Moving Across The U.S.
Relocating across country? Our professional team of estimators, drivers and movers will cover all the bases and provide the best long distance moving experience you have ever had. We have a fleet of semi trucks traveling across the country every day moving people just like you into their new homes.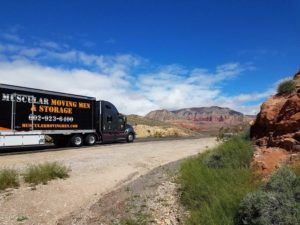 ---
M3 Commercial Moving
There are less than 5 moving companies in Arizona with the Commercial Moving Certification that is the highest in the industry. Our team is trained and capable of moving any size office space with hours restrictions smoothly with no work interference. Check out M3 Commercial.com for more information.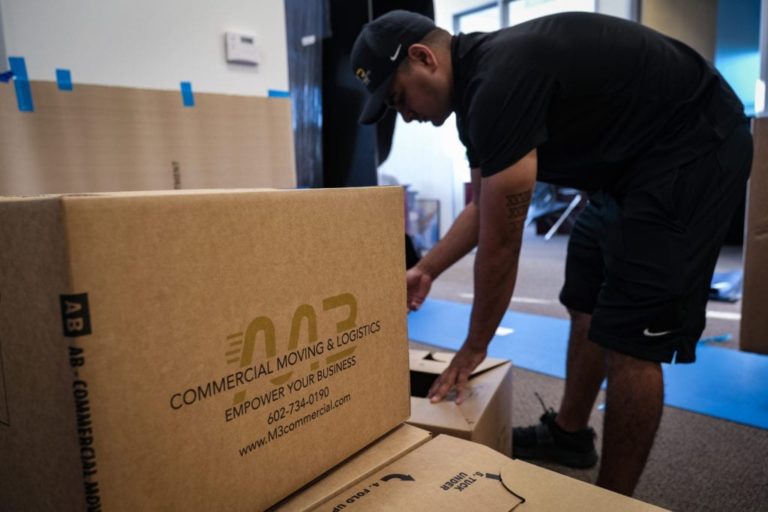 ---
Short & Long Term Storage
Need your items stored for short or long term? We offer state of the art secure storage in Phoenix, AZ while keeping your items professionally padded, wrapped and inventoried so there are no worries.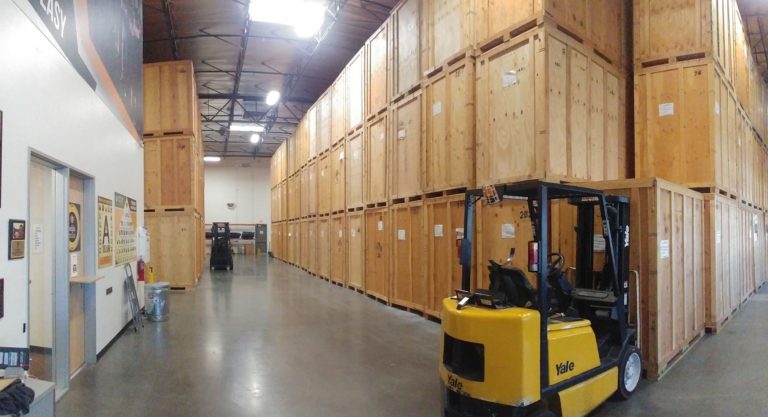 ---
Customer Experience Obsessed
Don't get stuck with a crew that runs out of steam before your stuff is unloaded. Get Muscular Moving Men to efficiently move your important items.