How To Prepare For Movers
Moving day is stressful, there is no doubt about it. You have probably heard your fair share of horror stories when it comes to moving. You may have even heard a small amount of success stories where the move went smoothly and everything happened the way it should have, with minimal issues. Those stories are few and far between because many people fail to properly prepare for moving.
Muscular Moving Men wants every moving experience you have to be a piece of cake, so we have collected the top things you MUST do before having movers come over.
1. Learn When To Let Go.
We know you want to take that purse and those shoes that have been sitting in the back of your closet for the past 5 years, but for the sake of space, it may be best to give them away. Moving is the perfect opportunity to use up/get rid of things you can't/don't need to take with you. So be sure to use up those perishable food items and consider donating those clothes you haven't worn since high school. Don't worry, your new closet will be spacious enough for new things! (Can you say SHOPPING?!)
2. Label, Label, and Then Label Some More
In the case of moving, there is no such thing as "over labeling." If you are packing yourself, be sure to write with a bold black marker what part of the house the box belongs in. If you are having your movers pack, be sure to use sticky notes to label what needs to be packed and what doesn't. The same goes for larger items; Use those same sticky notes to place on the furniture/larger items that you plan on having the movers take, and put aside the items you want to take yourself.
3. Create an Inventory
Packing can get overwhelming. One minute you're putting dishes in a box, and the next you're looking at an old photo album with your 5th glass of wine in hand. Because of this, it's easy to forget what you packed. Make sure to take pictures or create a list of everything you have packed. This way, if anything goes missing or gets damaged, you won't have to question if the bottle of wine was a good idea or not.
4. Keep it Light
As we said before, moving is stressful. No matter how much you plan, always understand that their may be a detour here or there. Do your best to maintain a sense of humor and remember- it is all worth it in the end!
---
---
Expert Phoenix Movers
We work hard to keep your items and home protected. We put down carpet protection, door protection and pad and wrap all of your furniture every time for no additional fee. Everyone involved in your move is employed and extensively trained by Muscular Moving Men. We do not hire temporary staff.

---
Long Distance Moving Across The U.S.
Relocating across country? Our professional team of estimators, drivers and movers will cover all the bases and provide the best long distance moving experience you have ever had. We have a fleet of semi trucks traveling across the country every day moving people just like you into their new homes.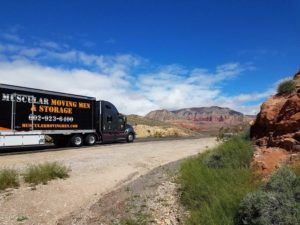 ---
M3 Commercial Moving
There are less than 5 moving companies in Arizona with the Commercial Moving Certification that is the highest in the industry. Our team is trained and capable of moving any size office space with hours restrictions smoothly with no work interference. Check out M3 Commercial.com for more information.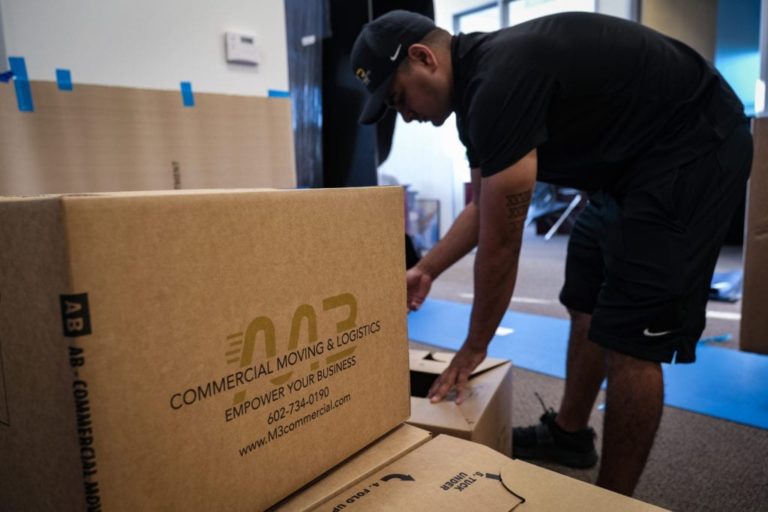 ---
Short & Long Term Storage
Need your items stored for short or long term? We offer state of the art secure storage in Phoenix, AZ while keeping your items professionally padded, wrapped and inventoried so there are no worries.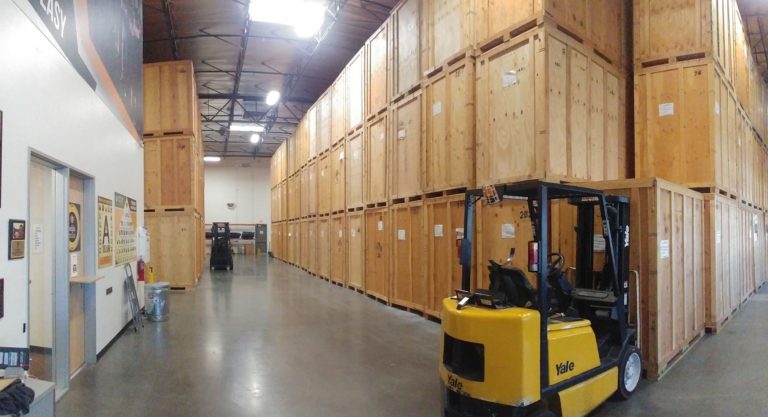 ---
Customer Experience Obsessed
Don't get stuck with a crew that runs out of steam before your stuff is unloaded. Get Muscular Moving Men to efficiently move your important items.