Moving in Phoenix: The Do's and Don'ts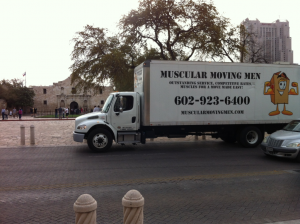 When you're moving to Phoenix or within it, there are certain things you need to account for during the big day. Here at Muscular Moving Men, we've seen the good and bad of moving in Phoenix. So, we've compiled in this month's blog post the do's and don'ts of moving in the Phoenix area. Hey, knowledge is power, right?
Do's
Move in the cooler months. Yep, it seems obvious but it's so true. If you can take advantage of the cooler temps for your move, do it! Don't delay your move too far into the year because then you'll start hitting hotter weather, which makes any move miserable.
Move in the middle of the day. Being that we're a huge city, we have the traffic to back up that reputation. Make sure that we're you're ready to move that you get your moving company in early, but that you don't hit the road until at least mid-morning. This ensures you're missing the morning and evening commuters going to or from work.
Don'ts
Don't wait until the last minute to pack. Let's face it, packing is the most tedious task of any move. So, if you can, don't wait until the last minute to do it. If you pack a room a week, you're keeping yourself from being stressed and your moving process less miserable!
Don't pack the important documents up in boxes. Keep them with you. These documents may include your house papers or a lease agreement for your new place. You never know when you'll need to have these on hand, so make sure they're not in a box buried at the back of the moving truck.
Be Sure To…
Hire the strongest name in moving: Muscular Moving Men! We have the experience and strength to back up our name and reputation. Contact our team today for more tips and to schedule your Phoenix move! 602-923-6400
---
---
Expert Phoenix Movers
We work hard to keep your items and home protected. We put down carpet protection, door protection and pad and wrap all of your furniture every time for no additional fee. Everyone involved in your move is employed and extensively trained by Muscular Moving Men. We do not hire temporary staff.

---
Long Distance Moving Across The U.S.
Relocating across country? Our professional team of estimators, drivers and movers will cover all the bases and provide the best long distance moving experience you have ever had. We have a fleet of semi trucks traveling across the country every day moving people just like you into their new homes.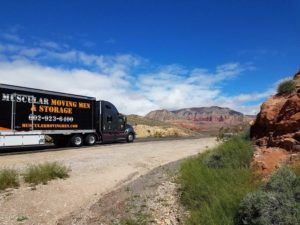 ---
M3 Commercial Moving
There are less than 5 moving companies in Arizona with the Commercial Moving Certification that is the highest in the industry. Our team is trained and capable of moving any size office space with hours restrictions smoothly with no work interference. Check out M3 Commercial.com for more information.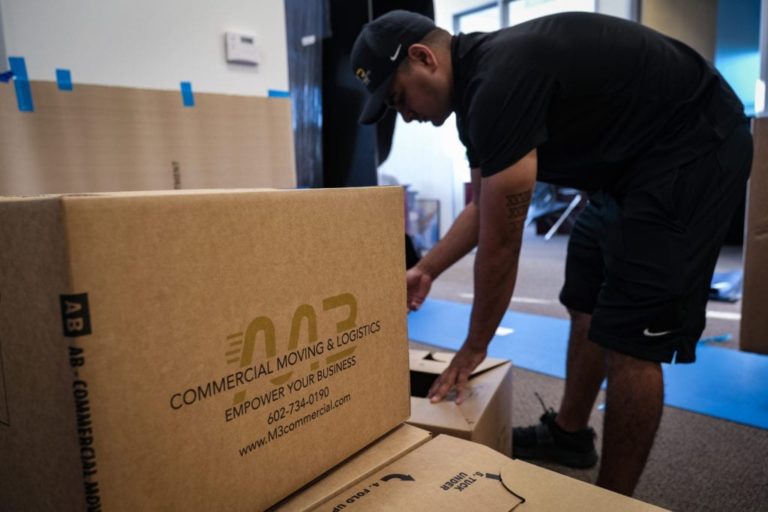 ---
Short & Long Term Storage
Need your items stored for short or long term? We offer state of the art secure storage in Phoenix, AZ while keeping your items professionally padded, wrapped and inventoried so there are no worries.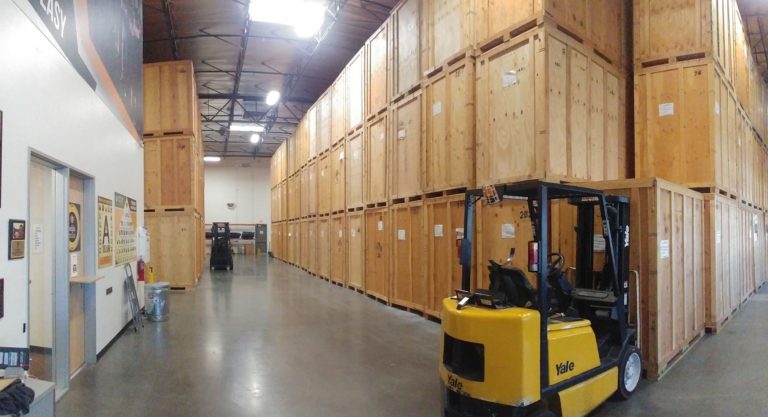 ---
Customer Experience Obsessed
Don't get stuck with a crew that runs out of steam before your stuff is unloaded. Get Muscular Moving Men to efficiently move your important items.