Moving to the Dorms
Moving to the dorms is a big life event. For many young people, it's the first time they will be moving away from home. Because of this, knowing what to pack and how to pack it can be a little challenging. The following are a few tips for moving to the dorms:
Know the rules – Look at the rules of the dorm you're moving to. Many dorms do not allow certain items or appliances, such as microwaves. You won't want to bring something with you that you won't be able to keep.
Bring only the essentials – You don't need to bring everything you own. Determine the climate of the area where you are moving and pack for the time that you will be there. For example, there's no need to bring winter clothes if your college is in a warm climate.
Keep space in mind – There's a good chance your dorm room will be smaller than your room at home, not to mention that you will be sharing it with a roommate. Keep this in mind when you are figuring out what to take with you.
Use storage bins – Packing your clothes, books and other items into storage bins will be a lot easier than packing them in cardboard boxes since they will be easier to carry. This is especially true for dorm buildings that don't have elevators and will require you to haul your things up the stairs.
Don't bring non-essentials – Things like school supplies and toiletries can be bought near the dorms or shipped later.
If you're moving to a dorm, then use these tips to make packing and moving easier. To schedule a move to your new dorm, be sure to contact us at Muscular Moving Men for a free quote today.
---
---
Expert Phoenix Movers
We work hard to keep your items and home protected. We put down carpet protection, door protection and pad and wrap all of your furniture every time for no additional fee. Everyone involved in your move is employed and extensively trained by Muscular Moving Men. We do not hire temporary staff.

---
Long Distance Moving Across The U.S.
Relocating across country? Our professional team of estimators, drivers and movers will cover all the bases and provide the best long distance moving experience you have ever had. We have a fleet of semi trucks traveling across the country every day moving people just like you into their new homes.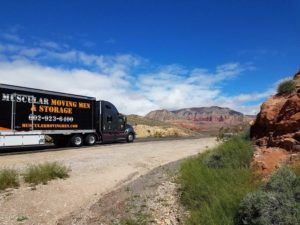 ---
M3 Commercial Moving
There are less than 5 moving companies in Arizona with the Commercial Moving Certification that is the highest in the industry. Our team is trained and capable of moving any size office space with hours restrictions smoothly with no work interference. Check out M3 Commercial.com for more information.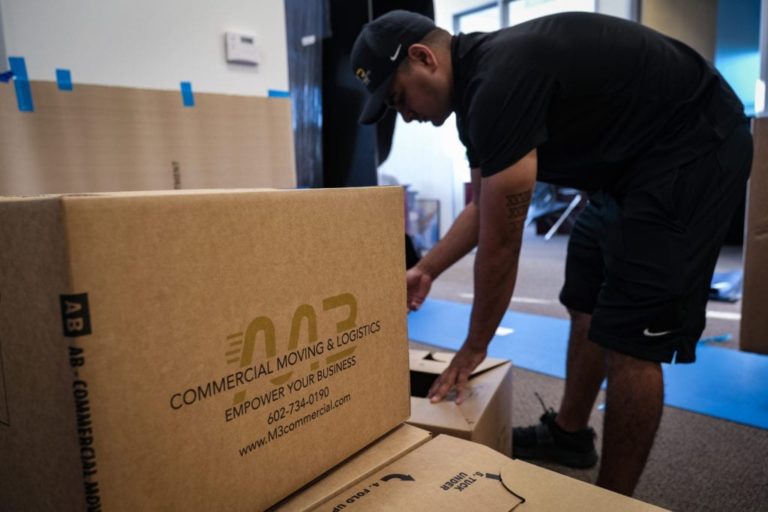 ---
Short & Long Term Storage
Need your items stored for short or long term? We offer state of the art secure storage in Phoenix, AZ while keeping your items professionally padded, wrapped and inventoried so there are no worries.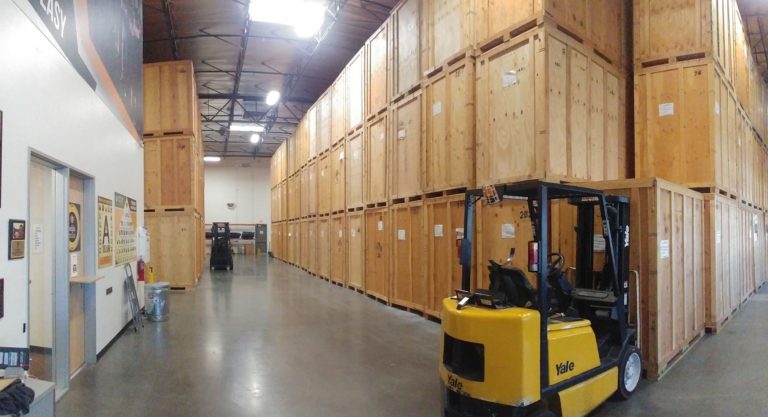 ---
Customer Experience Obsessed
Don't get stuck with a crew that runs out of steam before your stuff is unloaded. Get Muscular Moving Men to efficiently move your important items.