Junk Drawers – Declutter Before Moving
One of the challenging aspects of moving is what to do with all of the "junk" that you own. This isn't trash, per se, but the stuff that you find strewn throughout your house once everything else is packed. These items are things that would look at home in a junk drawer, things you've been holding onto that never found a proper home, and things that defy easy categorization. The following are just a few ideas on how to handle the moving detritus.
What To Do With Your Drawer Junk When Moving
The first thing you should do when you empty out your drawers is to sort through everything and toss what you don't need. Once you've sorted out the actual trash, you're probably going to be left with small items that could have some use at some point in the future, like rubber bands, loose batteries and more. Take these items and sort them in small Ziploc bags to keep them together during the move.
Once you start unpacking, you'll want to organize items so that you don't end up having random clutter again. Pick up some drawer dividers that allow you to separate small items. This way, you can have a section for receipts, coupons and notes, a section for loose batteries, rubber bands and paper clips and a section for pens, pencils and markers.
Make sure that the dividers are shallow so that they don't end up overflowing with these items. Also, don't get lazy. If items have a proper place in your household that isn't the junk drawer, put them away in their right place. The more organized it remains, the more likely you are to find the items you need and to use them regularly so that it's no longer a "junk" drawer.
On a larger scale, junk drawers teach us how to purge what we don't need, organize what we have, and identify our lazy habits. Most homes don't look like magazine covers, because people actually live in them. Clutter, unwanted items, and items without a home are bound to build up, but you can come up with a system to keep everything orderly.

Licensed And Bonded Moving Company

Certified Move Consultants For In-Home Estimates And Service Recommendations

Professionally Trained Staff

Muscular Moving Men Mover Athletes are:

Full-Time Employees – Never Day Labor

Drug Tested

Background Checked

Smoke Free

Trained In-House

Friendly and Courteous

Latest Up-To-Date Moving Equipment

24-Hour Telephone Support

Detailed Inventories Provided For Each Move

Full-Service Packing

Crating For High Value Items

We Label The Boxes For You

Floor & Furniture Protection

Floor Runners

Adhesive Plastic To Protect Carpets And Foyers

Blanket And Plastic Stretch Wrapping Of All Furniture

Unpacking & Debris Removal

Short- & Long-Term Storage Options With Temperature & Humidity Control

---
---
Expert Phoenix Movers
We work hard to keep your items and home protected. We put down carpet protection, door protection and pad and wrap all of your furniture every time for no additional fee. Everyone involved in your move is employed and extensively trained by Muscular Moving Men. We do not hire temporary staff.

---
Long Distance Moving Across The U.S.
Relocating across country? Our professional team of estimators, drivers and movers will cover all the bases and provide the best long distance moving experience you have ever had. We have a fleet of semi trucks traveling across the country every day moving people just like you into their new homes.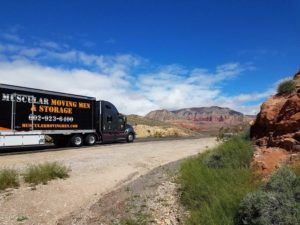 ---
M3 Commercial Moving
There are less than 5 moving companies in Arizona with the Commercial Moving Certification that is the highest in the industry. Our team is trained and capable of moving any size office space with hours restrictions smoothly with no work interference. Check out M3 Commercial.com for more information.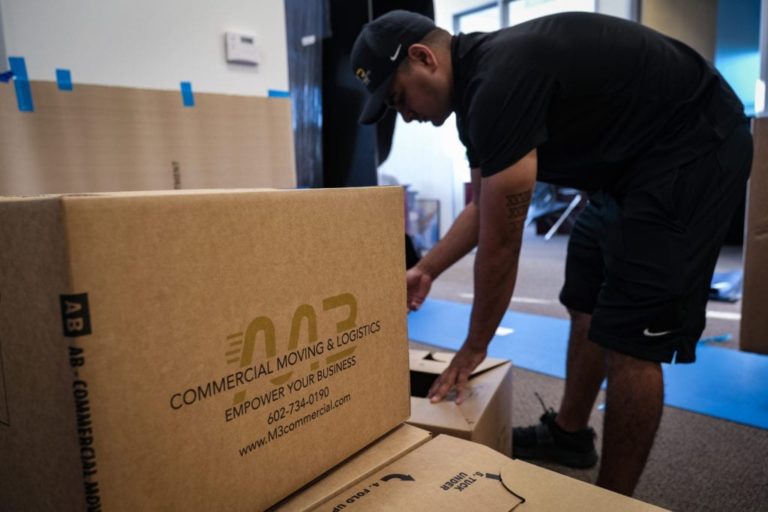 ---
Short & Long Term Storage
Need your items stored for short or long term? We offer state of the art secure storage in Phoenix, AZ while keeping your items professionally padded, wrapped and inventoried so there are no worries.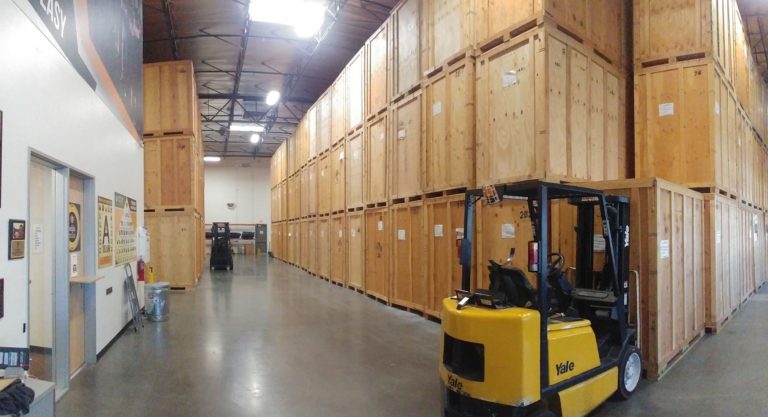 ---
Customer Experience Obsessed
Don't get stuck with a crew that runs out of steam before your stuff is unloaded. Get Muscular Moving Men to efficiently move your important items.