Why Hire Concierge Moving Services?
When most people move, they'll hire whatever moving company is located nearby that offers an affordable rate and has a decent reputation. These are important factors, but if you're moving in the heat of Arizona, you might want to look beyond the basics. The typical moving company will load your furniture and boxes, transport them, and then unload them. Concierge movers offer full-service packages based on your needs so you get more for your money and spend less time dealing with other aspects of the move.
What are Moving Concierge Services?
Moving concierge services provide many more services than typical moving companies offer. For example, in addition to simply loading and unloading your boxes and furniture, concierge services pack your things safely and securely for you. If you're renting out a storage unit to keep some of the items you're not bringing with you, then they will move those items there for you. Some services may even help you sell or donate items that you no longer want or need.
Additionally, many concierge movers offer helpful services before and after the move. For example, some employ interior design experts. They can help stage your old home for sale as well as set up your new home after they've unloaded your belongings and helped you unpack. There are even concierge services that will set up your utilities, such as your gas, water and electric, so that the day you move in, you'll be all set up.
Whoever you hire, make sure they offer protection for your items during the move.
Our Moving Concierge Service
Our concierge service options will help make your moving process as easy, stress-free and convenient as possible. We can help stage a home for sale, move your belongings into storage, pack and unpack your things and much more. For more information about the concierge services that we offer, be sure to contact us at Muscular Moving Men for a free quote today.

Licensed And Bonded Moving Company

Certified Move Consultants For In-Home Estimates And Service Recommendations

Professionally Trained Staff

Muscular Moving Men Mover Athletes are:

Full-Time Employees – Never Day Labor

Drug Tested

Background Checked

Smoke Free

Trained In-House

Friendly and Courteous

Latest Up-To-Date Moving Equipment

24-Hour Telephone Support

Detailed Inventories Provided For Each Move

Full-Service Packing

Crating For High Value Items

We Label The Boxes For You

Floor & Furniture Protection

Floor Runners

Adhesive Plastic To Protect Carpets And Foyers

Blanket And Plastic Stretch Wrapping Of All Furniture

Unpacking & Debris Removal

Short- & Long-Term Storage Options With Temperature & Humidity Control

---
---
Expert Phoenix Movers
We work hard to keep your items and home protected. We put down carpet protection, door protection and pad and wrap all of your furniture every time for no additional fee. Everyone involved in your move is employed and extensively trained by Muscular Moving Men. We do not hire temporary staff.

---
Long Distance Moving Across The U.S.
Relocating across country? Our professional team of estimators, drivers and movers will cover all the bases and provide the best long distance moving experience you have ever had. We have a fleet of semi trucks traveling across the country every day moving people just like you into their new homes.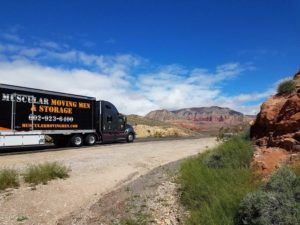 ---
M3 Commercial Moving
There are less than 5 moving companies in Arizona with the Commercial Moving Certification that is the highest in the industry. Our team is trained and capable of moving any size office space with hours restrictions smoothly with no work interference. Check out M3 Commercial.com for more information.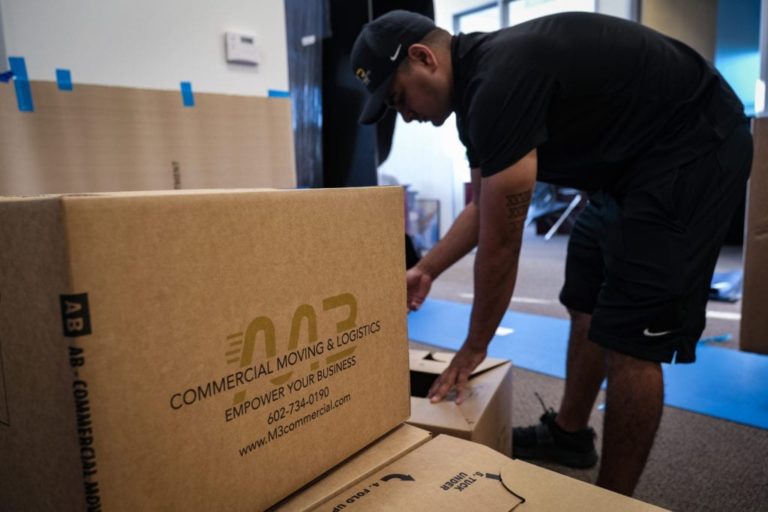 ---
Short & Long Term Storage
Need your items stored for short or long term? We offer state of the art secure storage in Phoenix, AZ while keeping your items professionally padded, wrapped and inventoried so there are no worries.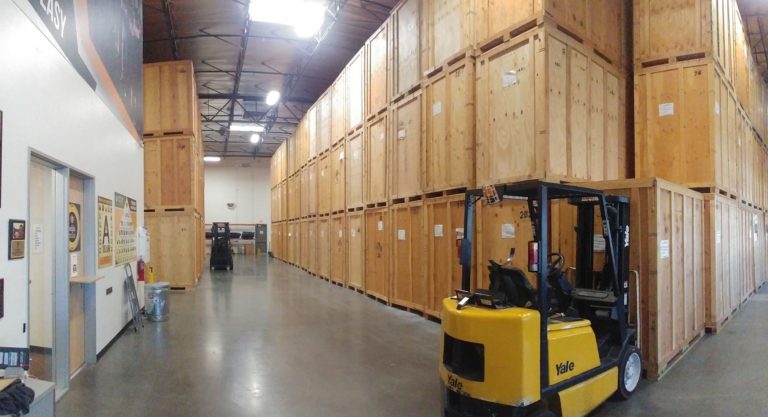 ---
Customer Experience Obsessed
Don't get stuck with a crew that runs out of steam before your stuff is unloaded. Get Muscular Moving Men to efficiently move your important items.