Your Local Movers in Mesa
Just outside of Phoenix, in the East Valley, the city of Mesa occupies more than 130 square miles and is made up of East and West Mesa. Based off of a grid system the city of Mesa is easy to navigate like the rest of the Phoenix Metro area. For our team of well trained movers and drivers, its easy to calculate time travel between the pick up and drop off locations so estimating job times is very straightforward.
Muscular Moving Men in Mesa, AZ
The company you choose should be aware the area you're moving to. The Mesa movers at Muscular Moving Men know the ins and outs of this city, the East and West parts of town, and how to beat the heat here. With a corporate office about 20 miles away, our trucks and crews are familiar with the area and never too far away. Don't risk your move without our strength and expertise.

Licensed And Bonded Moving Company

Certified Move Consultants For In-Home Estimates And Service Recommendations

Professionally Trained Staff

Muscular Moving Men Mover Athletes are:

Full-Time Employees – Never Day Labor

Drug Tested

Background Checked

Smoke Free

Trained In-House

Friendly and Courteous

Latest Up-To-Date Moving Equipment

24-Hour Telephone Support

Detailed Inventories Provided For Each Move

Full-Service Packing

Crating For High Value Items

We Label The Boxes For You

Floor & Furniture Protection

Floor Runners

Adhesive Plastic To Protect Carpets And Foyers

Blanket And Plastic Stretch Wrapping Of All Furniture

Unpacking & Debris Removal

Short- & Long-Term Storage Options With Temperature & Humidity Control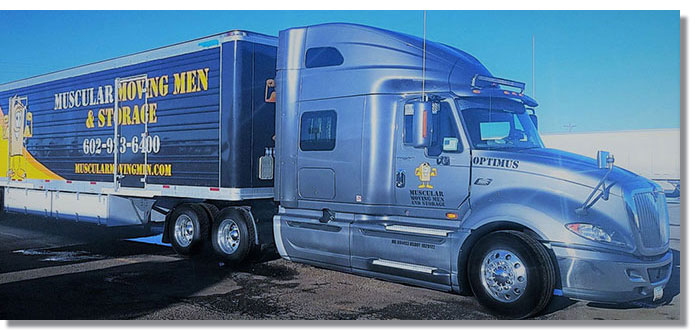 Are You Ready To Move?
Request your local or long distance moving quote today!
Call us at 602-923-6400
Our Moving Services At A Glance
Getting to Know Mesa, AZ
While the history of Mesa, AZ dates back more than 2,000 years to the Hohokam Indians and development of canal systems, the recent additions to the area have really helped the area expand. With the opening of Falcon Field and Williams Field in the early 1940s, more military personnel began to move into the Mesa area. Tourism expanded the city as time went on and eventually development of aerospace companies—grew in the 1950s and 1960s. As late as 1960, half of the residents of Mesa made a living with agriculture, but this has declined substantially as Mesa's suburban growth continued on track with the rest of the Phoenix metro area.
What will your Mesa, AZ move be like?
Moving within or to Mesa is pretty common with more than 500,000 residents as recently as 2010. Most of MMM clients are relocating to work within the medical field at Banner Health which employs more than 10,000 people. The Mesa movers you choose should recognize that these two areas exist; they will be able to easily navigate throughout the area and will know what high traffic times might exist for East Mesa as opposed to West Mesa. A Mesa move involves working with the heat as well! This area is completely susceptible to higher temps for most of the year. Like the rest of the Phoenix metro area, moving in summer time will have its disadvantages given the climate but strangely enough that is when 70% of the moves in the United States occur!
Phoenix Service Areas
---