The Key Factors For Choosing A Storage Facility
There are a number of reasons as to why you may need to rent a storage space; too many items in your home, moving to a smaller space or storing old items of furniture or kids toys. You need to ask yourself what want in a storage facility before just renting any old one. Choosing a facility that provides the right storage options to suit your specific requirements will be much better in the long run.
What Size of Storage Facility?
Without seeing a storage space first, it can be really difficult to judge how much space you will need to adequately store your items. Granted, renting a unit that is too large is a waste of money, but storage that is too small will obviously not suit your needs. To estimate the amount of space you will need, you should make a list of all the items that you wish to store in the space. Also, try and arrange to view the space before going ahead and renting it.
Storage Location
Storage spaces that are close to cities tend to be more expensive than more rural locations. With that being said, you should shop around first and pick something that suits you. If you don't need access to the items frequently then you could get away with storing them in a more rural location.
Try and avoid areas that are known for robberies and crime – even if your space is secured and locked, it can still be broken into, so vet the area beforehand.
Storage Extras
Climate controlled storage – While climate-controlled storage units can be more expensive, they are ideal for storing items that are delicate or of sentimental value.
Ease of access – Standard weekday access to your storage unit may not fit with your day-to-day schedule, however, some storage facilities are accessible 24/7 which may be more suited to your needs.
Security – CCTV and an alarm system are nowadays prerequisites to any storage facility. Fire safety equipment should be installed in the storage space to prevent your items from accidental fire damage.
Speak to us at Muscular Moving Men at 602-923-6400 to find out how we can help you with your storage needs.
---
---
Expert Phoenix Movers
We work hard to keep your items and home protected. We put down carpet protection, door protection and pad and wrap all of your furniture every time for no additional fee. Everyone involved in your move is employed and extensively trained by Muscular Moving Men. We do not hire temporary staff.

---
Long Distance Moving Across The U.S.
Relocating across country? Our professional team of estimators, drivers and movers will cover all the bases and provide the best long distance moving experience you have ever had. We have a fleet of semi trucks traveling across the country every day moving people just like you into their new homes.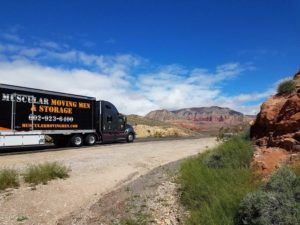 ---
M3 Commercial Moving
There are less than 5 moving companies in Arizona with the Commercial Moving Certification that is the highest in the industry. Our team is trained and capable of moving any size office space with hours restrictions smoothly with no work interference. Check out M3 Commercial.com for more information.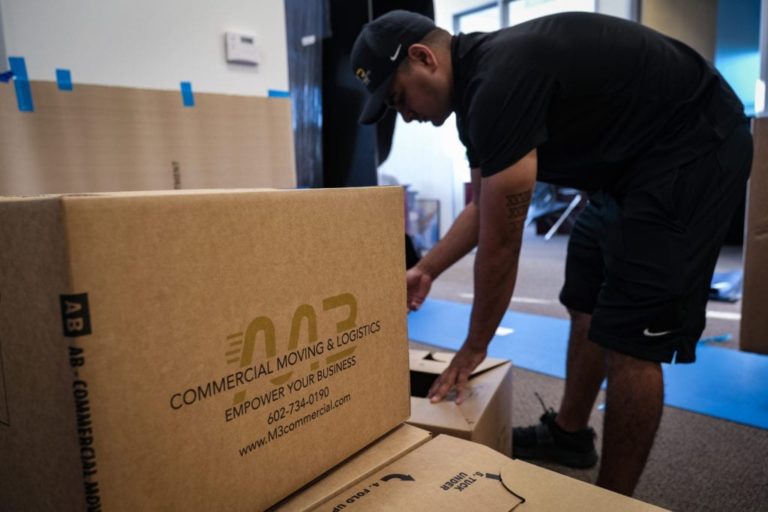 ---
Short & Long Term Storage
Need your items stored for short or long term? We offer state of the art secure storage in Phoenix, AZ while keeping your items professionally padded, wrapped and inventoried so there are no worries.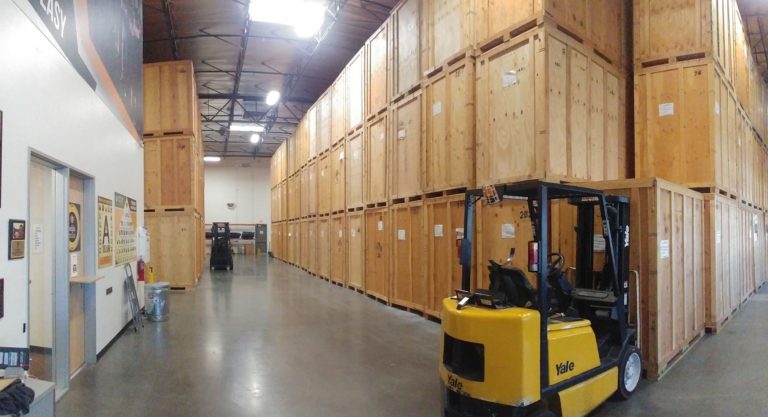 ---
Customer Experience Obsessed
Don't get stuck with a crew that runs out of steam before your stuff is unloaded. Get Muscular Moving Men to efficiently move your important items.