Why Should You Purchase Metal Storage Containers?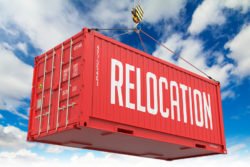 If you're in the process of moving home, looking for extra storage space or need to ship some goods long distance, the chances are, you're looking into storage containers.
Granted, researching spaces like shipping containers can cause the biggest of headaches; what size do you need? What material should it be made from? How secure is it? Well for a start, the best type of storage container to use is one that's made from metal. Read on to find out more.
Container Types
Shipping containers are designed to be stacked in tall columns on specially built container ships. They come in two standard lengths so that they stack easily, 20 feet or 40 feet. All standard containers are 8 feet tall and 8.5 feet wide and include locking doors and everything needed for stacking on a ship. The maximum weight they can hold is 30 tons. They are always made of a special type of steel designed to survive in harsh climates.
Buying Containers
Used shipping containers can be purchased online, but should always be examined in person before purchasing. Since these are large, heavy and expensive to transport, you will find the best prices closest to major shipping ports. Prices range from $1400 to $5000.
Metal Storage Containers Offer Security
Due to the robust and strong nature of steel, it certainly is the best material to use when choosing a storage container. If your storage container is going to be moved regularly or house very valuable items, steel is best.
Additionally, steel storage containers are difficult to access if the person attempting to access doesn't have a key or code to gain entry. Therefore, it's certainly one of the most secure materials to choose when it comes to storage containers.
More Affordable
Metal storage containers are certainly more cost-effective than other types of storage containers. This is down to the simple fact that metal is cheaper and easier to mold and shape. Surprisingly, plastic storage containers are more expensive than metal ones and are also flimsier. Wooden storage containers, however, can often be found cheaper, but they don't offer the same level of security.
Muscular Moving Men – Here for You
No matter what you need when it comes to moving and storage, get in touch to find out if we can help you! Dial 602-923-6400 today.
---
---
Expert Phoenix Movers
We work hard to keep your items and home protected. We put down carpet protection, door protection and pad and wrap all of your furniture every time for no additional fee. Everyone involved in your move is employed and extensively trained by Muscular Moving Men. We do not hire temporary staff.

---
Long Distance Moving Across The U.S.
Relocating across country? Our professional team of estimators, drivers and movers will cover all the bases and provide the best long distance moving experience you have ever had. We have a fleet of semi trucks traveling across the country every day moving people just like you into their new homes.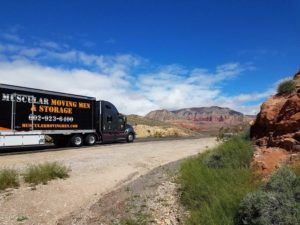 ---
M3 Commercial Moving
There are less than 5 moving companies in Arizona with the Commercial Moving Certification that is the highest in the industry. Our team is trained and capable of moving any size office space with hours restrictions smoothly with no work interference. Check out M3 Commercial.com for more information.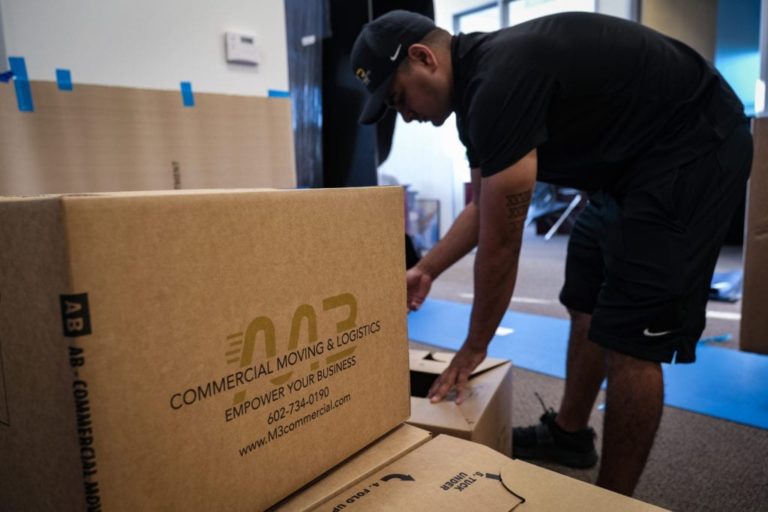 ---
Short & Long Term Storage
Need your items stored for short or long term? We offer state of the art secure storage in Phoenix, AZ while keeping your items professionally padded, wrapped and inventoried so there are no worries.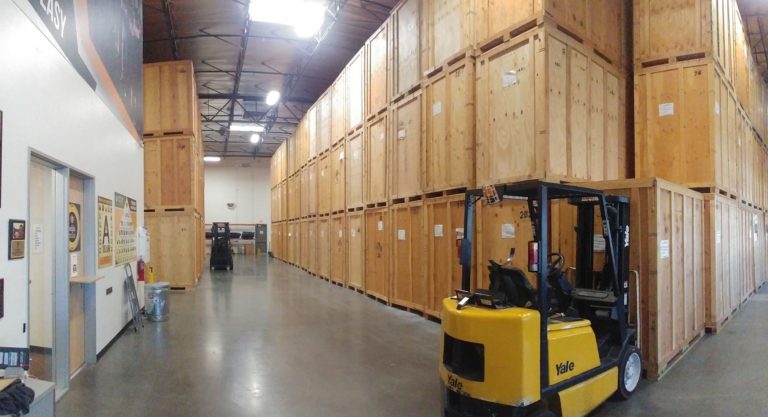 ---
Customer Experience Obsessed
Don't get stuck with a crew that runs out of steam before your stuff is unloaded. Get Muscular Moving Men to efficiently move your important items.