Store and Save, or Let Go? A Packrat's Guide
If you're planning on moving, especially if you're downsizing, you're going to have to sort through your possessions. This can be a difficult and challenging task, especially if you've grown attached to certain items, or if you've kept many of your possessions thinking that they would be handed down to your children. The following are a few tips to help you downsize:
What to Store and Save
If you have larger pieces of furniture that have sentimental value as well as financial value, you might want to put them in storage – especially if you think that you may move to a larger home at some point in the future or if you want to leave these items to your children.
If you're keeping toys, supplies, and books for your children, consider narrowing down the collection. For example, high chairs and cribs that were considered safe when your children were young may have since been recalled or phased out. Sorting through items with your children, whether they're still living with you or moved out, can help you narrow things down.
What to Get Rid Of
If you're worried about getting rid of things your children might want, simply ask them. Don't just assume that they'll want everything. This generation of younger adults are tending toward smaller spaces.
Large pieces of furniture and decor items that don't have much use or sentimental value should be sold, donated or tossed. The same goes for clothing you're unlikely to want to wear again. Holiday decorations can be significantly curtailed. Daunting though it may seem, consider going through files or paperwork to shred or recycle what you no longer need. Pictures can be scanned and stored digitally.
We can help you with every step of the moving process. This means that not only can we help you move, we can offer storage and concierge services. Contact Muscular Moving Men for more information today.
---
---
Expert Phoenix Movers
We work hard to keep your items and home protected. We put down carpet protection, door protection and pad and wrap all of your furniture every time for no additional fee. Everyone involved in your move is employed and extensively trained by Muscular Moving Men. We do not hire temporary staff.

---
Long Distance Moving Across The U.S.
Relocating across country? Our professional team of estimators, drivers and movers will cover all the bases and provide the best long distance moving experience you have ever had. We have a fleet of semi trucks traveling across the country every day moving people just like you into their new homes.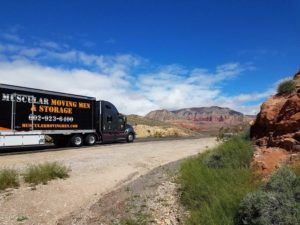 ---
M3 Commercial Moving
There are less than 5 moving companies in Arizona with the Commercial Moving Certification that is the highest in the industry. Our team is trained and capable of moving any size office space with hours restrictions smoothly with no work interference. Check out M3 Commercial.com for more information.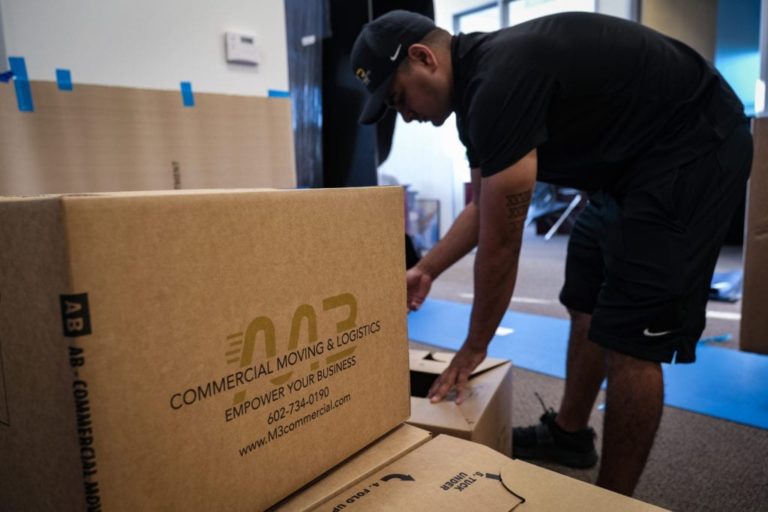 ---
Short & Long Term Storage
Need your items stored for short or long term? We offer state of the art secure storage in Phoenix, AZ while keeping your items professionally padded, wrapped and inventoried so there are no worries.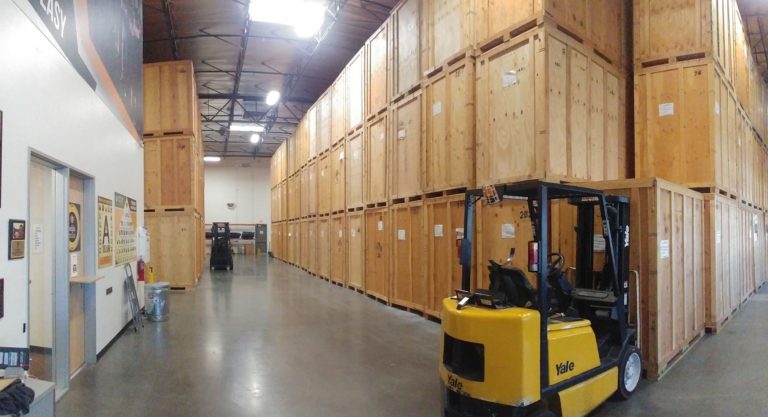 ---
Customer Experience Obsessed
Don't get stuck with a crew that runs out of steam before your stuff is unloaded. Get Muscular Moving Men to efficiently move your important items.