Eating Healthy with Muscular Moving Men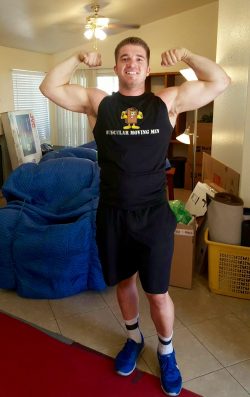 Our health tip blog is back again, and this time we are talking about eating the right diet to build muscle and lose fat simultaneously. At Muscular Moving Men, we hold our guys to the highest standards. This means our customers are greeted by a young, athletic, customer service-driven guy every time. In order for our guys to keep their bodies in the best shape to make every move an easy move, they must eat the right diet. Get tips from our guys on eating right so you can take your body to the next level.
To reach your get-in-shape goal, you must follow a get-lean diet. The Muscular Moving Men believe that weight loss is 75% diet and 25% exercise. Remember, there is 24 hours in a day, even if you work out hard for one hour every day, there is 23 hours left for you to destroy all the hard work you put in. First, focus on your diet, after that your body will naturally fall into its hard body shape
Below are some tips to help you get started.
Drinking a minimum of one gallon of water per day is the key to keeping you hydrated and healthy! As tempting as it may be, steer away from diet sodas, energy drinks and coffee.
Stick to good, clean, fiber-rich carbs including whole-grains, legumes, oatmeal and sweet potatoes. Yum!
PROTEIN! Aim to consume roughly your bodyweight in grams of protein daily. Use this simply as a guide, and adjust your protein intake as necessary.
We know all about those bad habits and cravings. Dealing with these cravings is a serious mental battel. Research suggest that it only takes 21 days to form a habit so be patient with your body as it adjust to your new healthy lifestyle.
Stay connected with our weekly blog series for more tips from the Muscular Moving Men! To learn more about our company or for a free quote, contact our guys at 602-923-6400.
---
---
Expert Phoenix Movers
We work hard to keep your items and home protected. We put down carpet protection, door protection and pad and wrap all of your furniture every time for no additional fee. Everyone involved in your move is employed and extensively trained by Muscular Moving Men. We do not hire temporary staff.

---
Long Distance Moving Across The U.S.
Relocating across country? Our professional team of estimators, drivers and movers will cover all the bases and provide the best long distance moving experience you have ever had. We have a fleet of semi trucks traveling across the country every day moving people just like you into their new homes.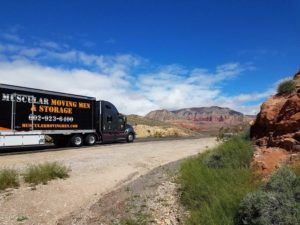 ---
M3 Commercial Moving
There are less than 5 moving companies in Arizona with the Commercial Moving Certification that is the highest in the industry. Our team is trained and capable of moving any size office space with hours restrictions smoothly with no work interference. Check out M3 Commercial.com for more information.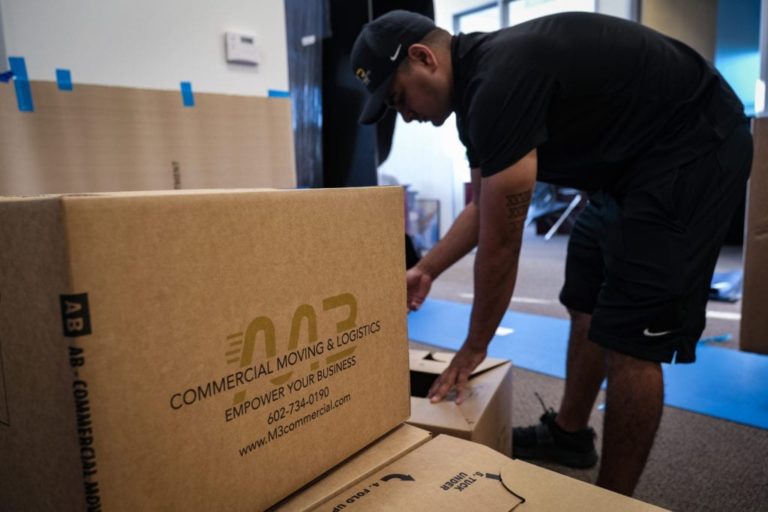 ---
Short & Long Term Storage
Need your items stored for short or long term? We offer state of the art secure storage in Phoenix, AZ while keeping your items professionally padded, wrapped and inventoried so there are no worries.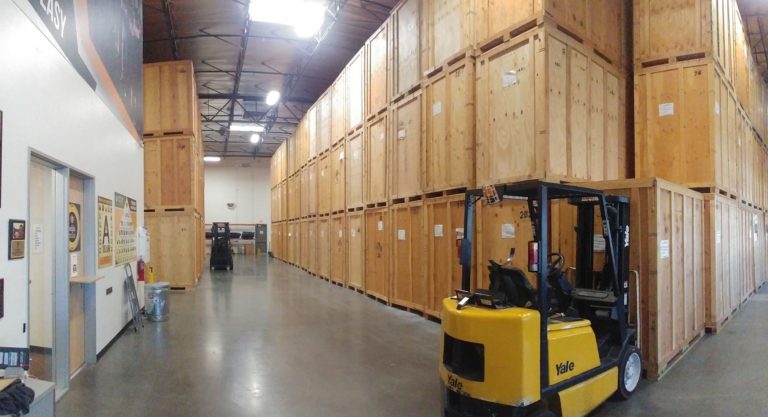 ---
Customer Experience Obsessed
Don't get stuck with a crew that runs out of steam before your stuff is unloaded. Get Muscular Moving Men to efficiently move your important items.