How To survive AZ Heat
It goes without saying that Arizona is HOT. And the worst part is, it comes out of nowhere. One day you're enjoying the cool breeze with the windows down in your car, and next thing you know you're getting third degree burns from touching the steering wheel.
Being a business in Phoenix for over 10 years, we are more familiar than we'd like to be with the AZ summers. So, from one Arizona resident to another, read below to see how we survive these scorching hot months.
1. Drink, Drink, Drink.
Think you're a good water drinker? Think again. Come summer time in Arizona, one bottle of water is enough to last you from the front door to your car. And between the time you start the car and when the A/C is finally cold, you'll need another bottle or 2. Play it safe and aim to drink a couple bottles of water an hour to keep hydrated.
2. Sunblock is the New Lotion
Moisturizing after a shower? Ditch the lotion. Sunblock is your new best friend. With UV Radiation at 11.4, Arizona is in the extreme range when it comes to the strength of the sun rays. This means you could be looking at first degree burns within 10 minutes of being outside. Lather up and stay protected BEFORE leaving the house.
3. Heat Stroke is No Joke
Knowing the signs of heat stroke is a must when living in Arizona. Lack of sweating, feeling cold, fast heart rate, abdominal and leg cramps, and dizziness are just a few of the major signs to look out for with heat stroke.
Muscular Moving Men wants everyone to be safe and have fun this summer. Hire our trained professionals to move you into your next home and avoid this killer heat!
---
---
Expert Phoenix Movers
We work hard to keep your items and home protected. We put down carpet protection, door protection and pad and wrap all of your furniture every time for no additional fee. Everyone involved in your move is employed and extensively trained by Muscular Moving Men. We do not hire temporary staff.

---
Long Distance Moving Across The U.S.
Relocating across country? Our professional team of estimators, drivers and movers will cover all the bases and provide the best long distance moving experience you have ever had. We have a fleet of semi trucks traveling across the country every day moving people just like you into their new homes.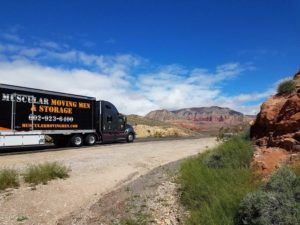 ---
M3 Commercial Moving
There are less than 5 moving companies in Arizona with the Commercial Moving Certification that is the highest in the industry. Our team is trained and capable of moving any size office space with hours restrictions smoothly with no work interference. Check out M3 Commercial.com for more information.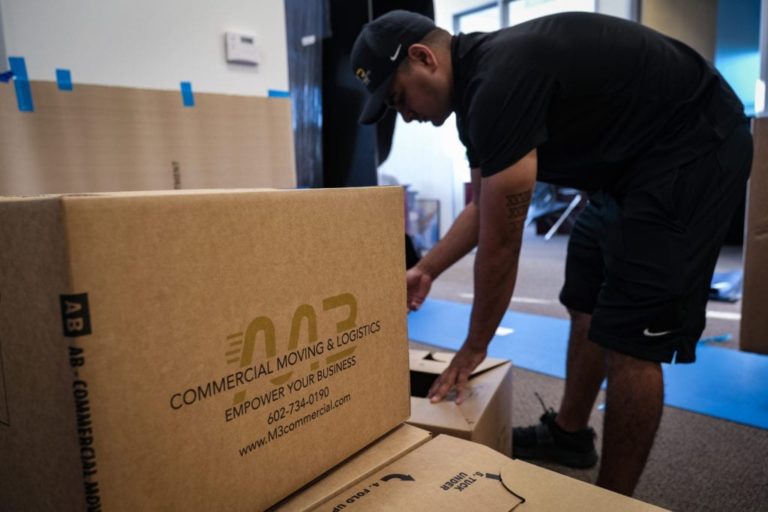 ---
Short & Long Term Storage
Need your items stored for short or long term? We offer state of the art secure storage in Phoenix, AZ while keeping your items professionally padded, wrapped and inventoried so there are no worries.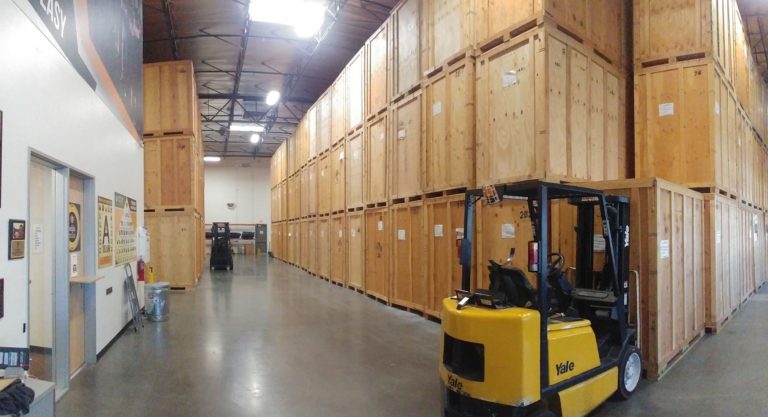 ---
Customer Experience Obsessed
Don't get stuck with a crew that runs out of steam before your stuff is unloaded. Get Muscular Moving Men to efficiently move your important items.