Mark Taylor Properties- San Travesia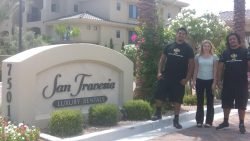 Some of the newer and more immaculate properties in Phoenix, AZ and surrounding cities belong to none other than Mark-Taylor. Their style and curb appeal makes it a no-brainer for the renting community to choose one of their awesome properties. The great location featured in this photo is San Travesia located in south Scottsdale, AZ. With residences up to and including the 3rd floor with stairs as the means for transportation, it can be dicey at best for residents to complete their own moves. We have a great partnership with the group at "MT" and we always offer their residents a discount on their moving services.
Let our experienced and in shape team navigate those staircases and rest your tired legs in the ice cooled AC of your new apartment. Sit back, admire the fresh paint of your new humble abode while our moving monstrosities make their way up with your lovingly packed items. Keep in mind that if you are truly in tje mood to have as little involvement in the move as possible, our teams can come out a day before your move to get your items packed into boxes ourselves. Feel free to visit our YouTube channel for packing tips and information on how we handle this service.
Downgrading in size of residence can be a common theme when folks move into their new Mark-Taylor apartments in Tempe, AZ and for that reason Muscular Moving Men offers air cooled storage at our secure warehouse in Phoenix, AZ. Whether you come from a 3,000sf ranch style home or and 1,800sf loft style set up, we can provide you secure month to month storage where your items stay padded and wrapped at no additional charge. Mark Taylor and MMM… a partnership for perfection.
Justin Hodge
---
---
Expert Phoenix Movers
We work hard to keep your items and home protected. We put down carpet protection, door protection and pad and wrap all of your furniture every time for no additional fee. Everyone involved in your move is employed and extensively trained by Muscular Moving Men. We do not hire temporary staff.

---
Long Distance Moving Across The U.S.
Relocating across country? Our professional team of estimators, drivers and movers will cover all the bases and provide the best long distance moving experience you have ever had. We have a fleet of semi trucks traveling across the country every day moving people just like you into their new homes.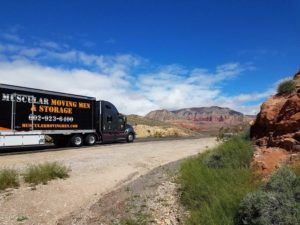 ---
M3 Commercial Moving
There are less than 5 moving companies in Arizona with the Commercial Moving Certification that is the highest in the industry. Our team is trained and capable of moving any size office space with hours restrictions smoothly with no work interference. Check out M3 Commercial.com for more information.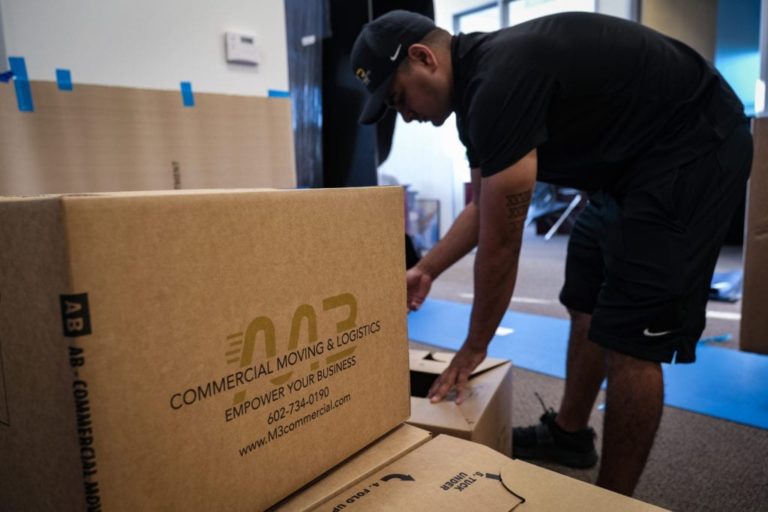 ---
Short & Long Term Storage
Need your items stored for short or long term? We offer state of the art secure storage in Phoenix, AZ while keeping your items professionally padded, wrapped and inventoried so there are no worries.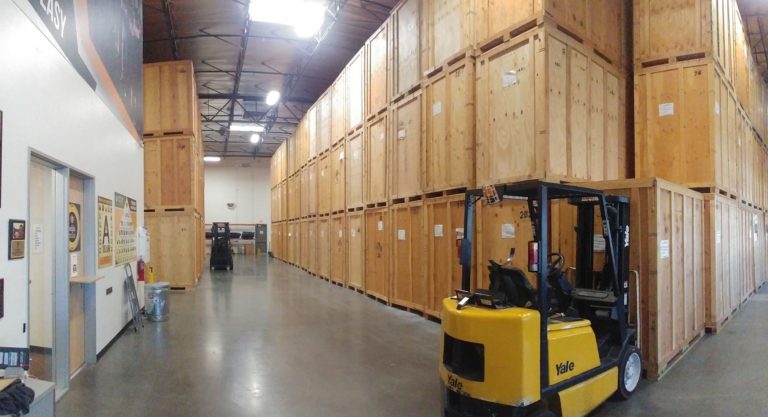 ---
Customer Experience Obsessed
Don't get stuck with a crew that runs out of steam before your stuff is unloaded. Get Muscular Moving Men to efficiently move your important items.