Muscular Moving Men featured in Arizona Republic Helping Family in Need
The founders at Muscular Moving Men have always felt strongly that giving back to the community of AZ is important. Over the years since the company was founded in 2008, Muscular Moving Men has partnered with groups like Hope Womens Center of Arizona and Phoenix Childrens Hospital to donate moving service and help families get a fresh start. When the Arizona Republic recently published an article about a family in Gilbert being forced to move by a landlord in the process of re-developing the land, it really hit home.
After Justin Hodge, the president of Muscular Moving Men, heard the story, he jumped into action. "I never like to see families get uprooted," Hodge said. "This is not a move that was in the cards for the Rosales family. …We felt strongly we needed to get involved and help them land on their feet. We subscribe to the theory (that) the givers gain," Hodge said. Muscular Moving Men sent a truck and two employees to bring the family's living room furniture, mattresses and other items to their new home. The Rosales family had found a place a mile away at Country Villa Apartments just a few days before their move-out deadline. "We can't thank them (the moving company) enough," said Freddy Rosales, who previously had hurt his back moving boxes. "We couldn't have done it all by ourselves. … This restores your faith." His wife, Susie Rosales, broke into tears as she recounted the stress over moving and the relief when the moving company and others stepped up.
https://www.azcentral.com/story/news/local/gilbert/2018/10/29/company-donates-moving-truck-gilbert-family-muscular-moving-men-phoenix-affordable-housing-rent/1809059002/
---
---
Expert Phoenix Movers
We work hard to keep your items and home protected. We put down carpet protection, door protection and pad and wrap all of your furniture every time for no additional fee. Everyone involved in your move is employed and extensively trained by Muscular Moving Men. We do not hire temporary staff.

---
Long Distance Moving Across The U.S.
Relocating across country? Our professional team of estimators, drivers and movers will cover all the bases and provide the best long distance moving experience you have ever had. We have a fleet of semi trucks traveling across the country every day moving people just like you into their new homes.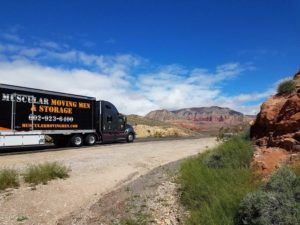 ---
M3 Commercial Moving
There are less than 5 moving companies in Arizona with the Commercial Moving Certification that is the highest in the industry. Our team is trained and capable of moving any size office space with hours restrictions smoothly with no work interference. Check out M3 Commercial.com for more information.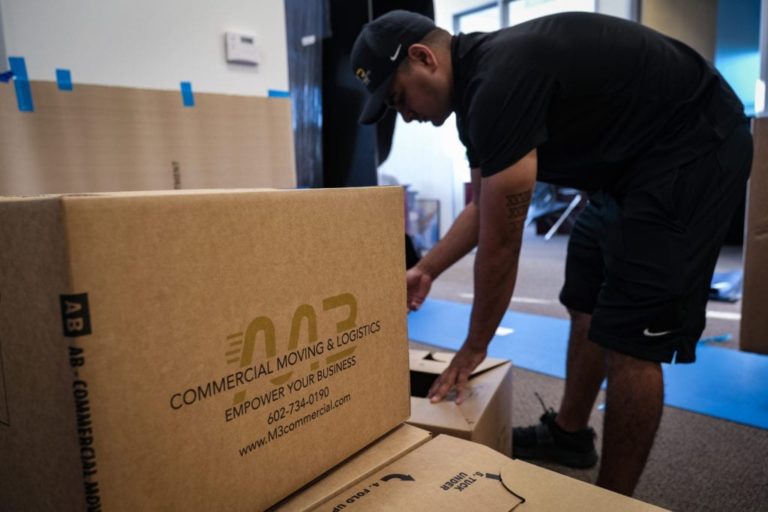 ---
Short & Long Term Storage
Need your items stored for short or long term? We offer state of the art secure storage in Phoenix, AZ while keeping your items professionally padded, wrapped and inventoried so there are no worries.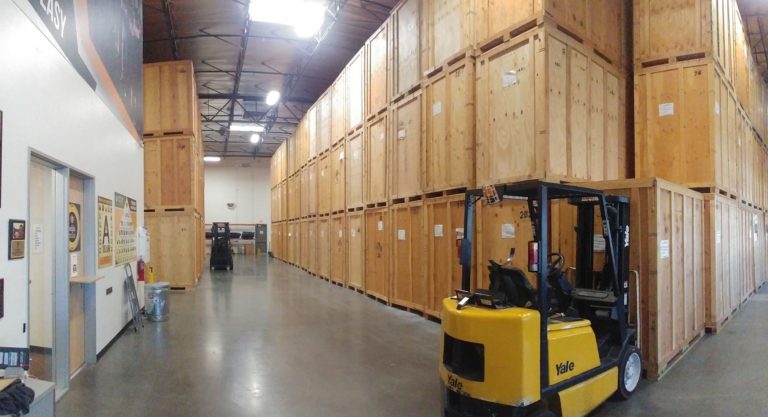 ---
Customer Experience Obsessed
Don't get stuck with a crew that runs out of steam before your stuff is unloaded. Get Muscular Moving Men to efficiently move your important items.