Muscular Moving Men Gives Back
Arizona's most trusted name in moving and storage has joined together with the Glendale Police Department(GPD) to help domestic violence victims find their fresh start. Muscular Moving Men is working with the GPD Special Victims Unit by donating one free move a month.
Founded in Phoenix in 2008, Muscular Moving Men is a full-service moving and storage company established by Justin Hodge and Josh Jurhill on one simple philosophy: provide amazing moving service and great customer care at a competitive price. The energetic young company quickly rose to prominence thanks to its team of fit, friendly and efficient movers that work hard to treat every customer like a VIP. With business booming, owners Josh and Justin knew there was more they could be doing. They started with the Hope Women's Health Center, donating moves and helping them with relocating to a new facility. Eventually, Glendale Police Department got word of this and wanted to join in on being a part of this act of selflessness. With no hesitation, Muscular Moving Men jumped at the opportunity.
Although it was not easy to hear about what these victims went through, it sparked a fire that made MMM want nothing more than to help be a part of the new start in their lives. "Unfortunately, families and children are still victims of domestic violence. It makes me sick that families, especially children, have to be put through a violent upbringing. I was appalled to hear some of the stories that the Police Department shared and I was eager to get our company involved. Starting in 2017, we made it a policy to donate a free move each month to relocate high risk families from abusers and get them into a safe home," says Co-Owner Justin Hodge. The promise was upheld, and the process began almost immediately.
Since implementing this process, MMM has done over 15 free moves in partnership with the Glendale Police Department. But it is more than just offering a free move; It is offering change, a fresh start to those who need it most. Muscular Moving Men will continue to attribute this small act of kindness to these victims in hopes that it gives them the new beginning they have been looking for.
---
---
Expert Phoenix Movers
We work hard to keep your items and home protected. We put down carpet protection, door protection and pad and wrap all of your furniture every time for no additional fee. Everyone involved in your move is employed and extensively trained by Muscular Moving Men. We do not hire temporary staff.

---
Long Distance Moving Across The U.S.
Relocating across country? Our professional team of estimators, drivers and movers will cover all the bases and provide the best long distance moving experience you have ever had. We have a fleet of semi trucks traveling across the country every day moving people just like you into their new homes.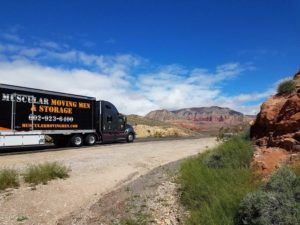 ---
M3 Commercial Moving
There are less than 5 moving companies in Arizona with the Commercial Moving Certification that is the highest in the industry. Our team is trained and capable of moving any size office space with hours restrictions smoothly with no work interference. Check out M3 Commercial.com for more information.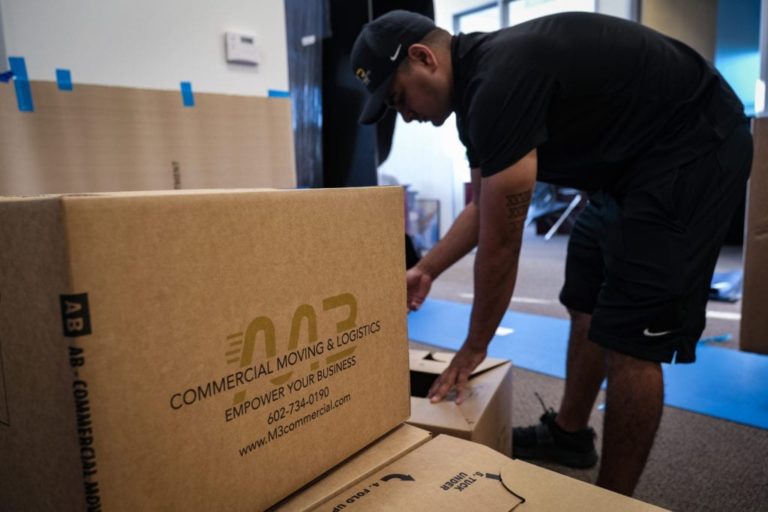 ---
Short & Long Term Storage
Need your items stored for short or long term? We offer state of the art secure storage in Phoenix, AZ while keeping your items professionally padded, wrapped and inventoried so there are no worries.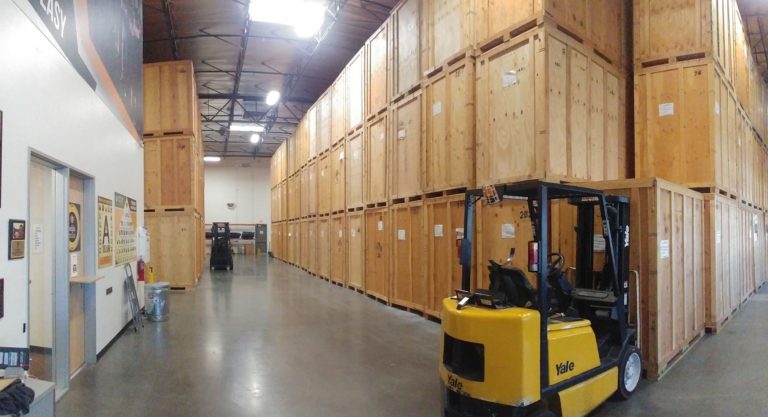 ---
Customer Experience Obsessed
Don't get stuck with a crew that runs out of steam before your stuff is unloaded. Get Muscular Moving Men to efficiently move your important items.