Pinnacle Peak RMS 7/17/15
Today the Phoenix networking scene among real estate and home service related professionals was in full force at the Pinnacle Peak Realtor Marketing Session in Scottsdale, AZ. The Grayhawk golf course is a great setting where these realtors get together twice per month. Real estate in Phoenix, AZ, especially luxury homes require a level of commitment second to none. Agents work diligently to take care of their clients knowing that millions of investment dollars are in their hands to get the job done right. What better way to take care of a seamless transition out of a customers newly sold or purchased home than hiring a great moving and packing company?
The guest speaker for the day was a Scottsdale police officer who was kind enough to discuss the pit falls and dangers that await agents when they host an open house or meet their potential clients for the first time. The recent history of the attack that took place against an agent in Gilbert, AZ reminded us all that you have to do your homework and know who these people are that attend open house events. http://www.housingwire.com/articles/33287-armed-realtor-freezes-during-sexual-assault
Todays RMS in Scottsdale, AZ concluded with agents that currently have luxury homes in Scottsdale, AZ on the market to stand and discuss their listings. This was a great tool to see these folks come together and work to sell their clients homes.
---
---
Expert Phoenix Movers
We work hard to keep your items and home protected. We put down carpet protection, door protection and pad and wrap all of your furniture every time for no additional fee. Everyone involved in your move is employed and extensively trained by Muscular Moving Men. We do not hire temporary staff.

---
Long Distance Moving Across The U.S.
Relocating across country? Our professional team of estimators, drivers and movers will cover all the bases and provide the best long distance moving experience you have ever had. We have a fleet of semi trucks traveling across the country every day moving people just like you into their new homes.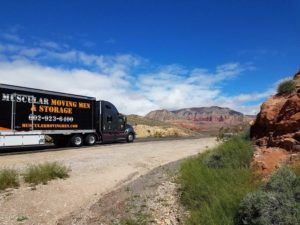 ---
M3 Commercial Moving
There are less than 5 moving companies in Arizona with the Commercial Moving Certification that is the highest in the industry. Our team is trained and capable of moving any size office space with hours restrictions smoothly with no work interference. Check out M3 Commercial.com for more information.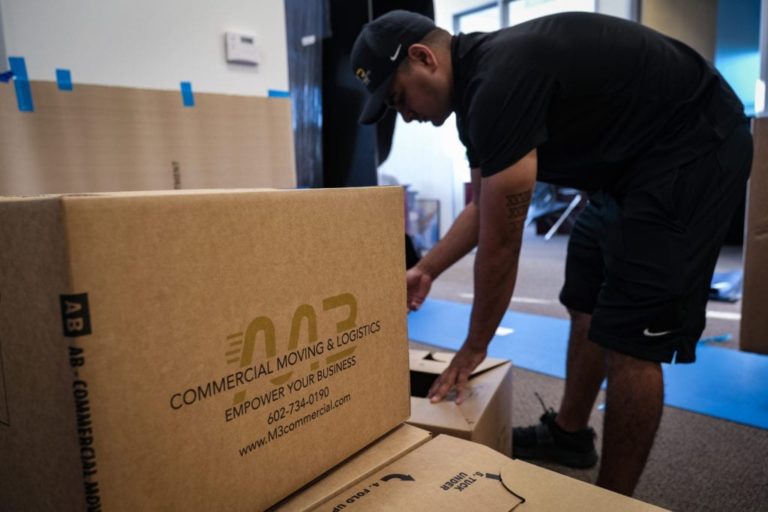 ---
Short & Long Term Storage
Need your items stored for short or long term? We offer state of the art secure storage in Phoenix, AZ while keeping your items professionally padded, wrapped and inventoried so there are no worries.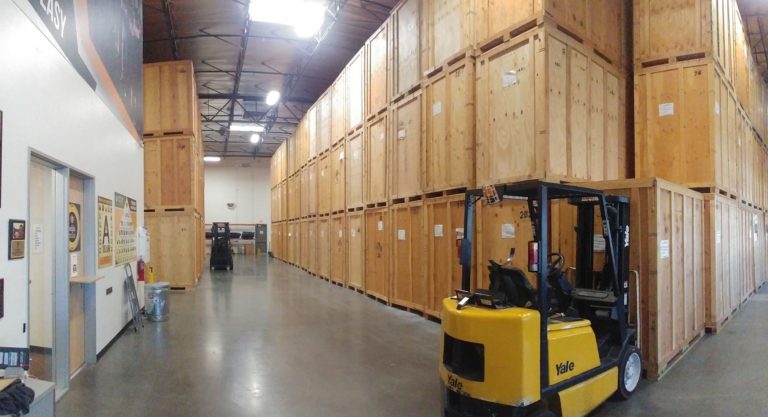 ---
Customer Experience Obsessed
Don't get stuck with a crew that runs out of steam before your stuff is unloaded. Get Muscular Moving Men to efficiently move your important items.