Why They Don't Just Move
A lot of people often wonder why people who live in areas that are high-risk disaster zones don't just move. In fact, many homeowners have ridden out their share of natural disasters and still refuse to move despite the risks of living in a given area. It may seem odd to some people, but there are strong reasons behind their unwillingness to leave.
Some homeowners have a history with the house that they live in. It means more to them than just the money they've put into it. Perhaps they lived in it their entire lives, or perhaps it was passed down through multiple generations. Giving up their property in such a situation could be unthinkable to them.
Not to mention that people who have lived in their homes for years, if not decades, have established roots within the neighborhood. All of their friends and family live there, and their houses of worship and companies they work for are nearby. The financial and emotional cost of leaving might outweigh that of staying.
Homeowners who have this type of attachment to their properties and their neighborhoods are not likely to leave. In fact, they're the type of homeowners that will refuse to sell to investors who try to buy them out for a substantial amount of money for access to their land.
And of course, it costs money to establish yourself in a new place. Depending on a family's resources before and after a natural disaster, moving simply might not be feasible.
Expecting people to uproot their lives after a storm or a fire has taken from them is insensitive. We need to ask how we can help, not tell people what to do. For anyone who has chosen to start over after experiencing one too many natural disasters, Muscular Moving Men can help you move to the Phoenix area. And for anyone exhibiting the strength to stay and rebuild, feel free to share what you need from folks far removed from your situation. Monetary donations and coordinated volunteer efforts are needed most.
---
---
Expert Phoenix Movers
We work hard to keep your items and home protected. We put down carpet protection, door protection and pad and wrap all of your furniture every time for no additional fee. Everyone involved in your move is employed and extensively trained by Muscular Moving Men. We do not hire temporary staff.

---
Long Distance Moving Across The U.S.
Relocating across country? Our professional team of estimators, drivers and movers will cover all the bases and provide the best long distance moving experience you have ever had. We have a fleet of semi trucks traveling across the country every day moving people just like you into their new homes.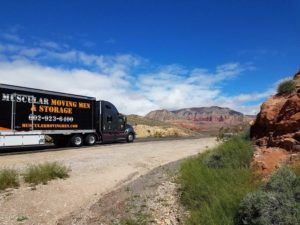 ---
M3 Commercial Moving
There are less than 5 moving companies in Arizona with the Commercial Moving Certification that is the highest in the industry. Our team is trained and capable of moving any size office space with hours restrictions smoothly with no work interference. Check out M3 Commercial.com for more information.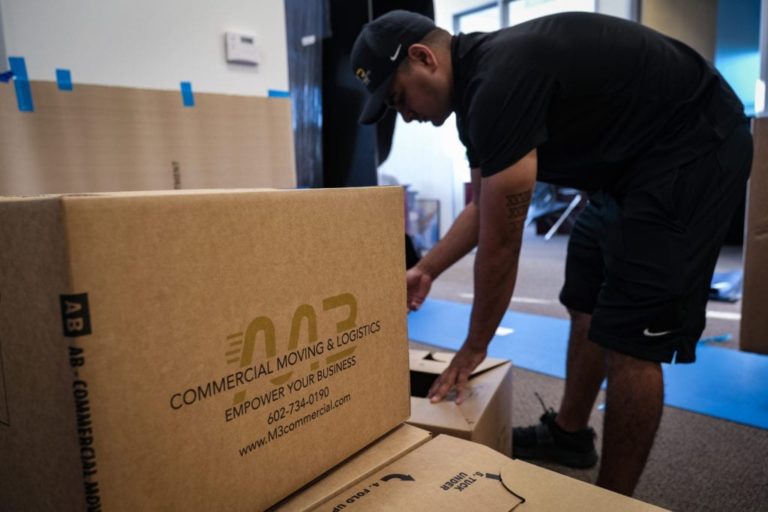 ---
Short & Long Term Storage
Need your items stored for short or long term? We offer state of the art secure storage in Phoenix, AZ while keeping your items professionally padded, wrapped and inventoried so there are no worries.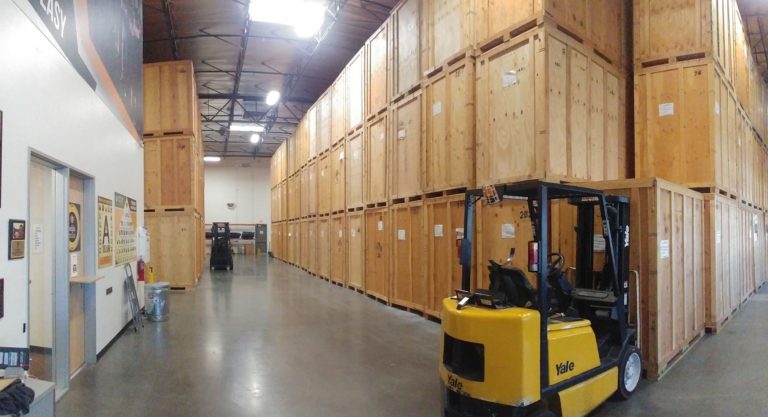 ---
Customer Experience Obsessed
Don't get stuck with a crew that runs out of steam before your stuff is unloaded. Get Muscular Moving Men to efficiently move your important items.