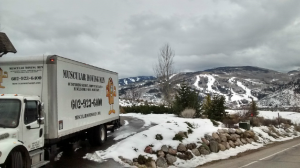 A long distance move can be stressful, but it doesn't have to be.  For all of those who are ready to pack their bags and say adios to the valley of the sun, we dedicate this blog to you!  Before you get caught day dreaming of the open road with Mr. Fluffy sitting shotgun, there is a few things you need to know about packing before the big move!
First and most importantly, give our guys a call to get a free moving quote.  At Muscular Moving Men, we offer a packing/unpacking and a loading/unloading service to help take the sting from your long distance move.  Thinking about carrying that antique armoire down your flight of stairs?  No way, let our guys do the heavy lifting for you.  All you have to do is pick up the phone and call us at 602-923-6400.
A lot can happen to your stuff on its journey so making sure you properly pack each box is priority #2, after calling our guys of course! Don't leave all the organizing for your move in.  You will thank yourself later for taking the extra time to organize your items before packing.  The extra time organizing now, will give you just enough time later to pop open a beer when you get there.  Don't forget to mark each box of its contents and the room it belongs to.  The Sharpie is your best friend!
Lastly, don't forget to pack your bag of essentials; toothbrush, toothpaste, phone charger, deodorant and enough underwear to get you through until you have time to unpack everything.  Carry this bag with you and put it in a special area so you don't have to go searching for these items when you need it.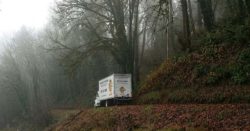 No matter what your final destination is, let the Muscular Moving Men take you there.  Before you go, make sure you enjoy one last Arizona sunset, one last margarita from your favorite Mexican restaurant, and one last dive in the pool on a summer day.  We sure will miss you.  Call our guys today to get a free quote.