Our Moving Reviews & Testimonials
Nick, Juan & Josh was amazing they did a phenomenal job. They were very professional they moved really fast. Handled the furniture and belongings with the upmost respect. They didn't bump or bang up anything. I will definitely use muscular movers again. I highly recommend this company to anyone. The best hands done! Thank you guys!
Reggie and Perry were absolutely amazing, recently moved from southwest Colorado to aurora and they were fast and professional and got the job done so well. So happy we went with this company! Josh was also super informative and great to work with and look forwar to contacting them in the future with moves as needed!
Edwin, Matt, and Kyle knocked it out of the park! Move went perfectly smooth and right on time! Highly recommended!!!
I was happy with their quality and attitude and service.
Awesome crew. Friendly and strong. Great move. I picked the right company. Christian G. Jack. Joe from the Bronx. Megan. Good group.
Christian G, Christian M, James , Jake , Kordel, Wan we're fantastic. They were very careful, fast and professional!!!
I would use this company again! Great service and Nick and Carlos were great!
We have used MMM multiple times. we always get great, prompt service. Our special request was handled in the same efficient manner as their general moving.
Fantastic! We have moved 6 times in the last 7 years, and by far, Muscular Men was the best experience. We moved from a single family home, to downsize to a second story condo in Phoenix. Kenny, Christian G, and Wan we're friendly, quick, and careful. Everything went so smoothly. Even our dog was at ease, which rarely happens. We can't recommend these guys highly enough. Completely satisfied and if we ever need to move again, we absolutely will use them.
They were early, very efficient and asked questions when not sure how to take furniture apart. Pointed out issued, and appeared to work well together. So glad I was able to hire them.
Christian G, Reggie and Evan are fast, careful, and they are great to work with. I highly recommend you ask for that crew if possible.Thank you Muscular Men!
We had a wonderful experience with Nick and Perry! They were extra careful with our belongings, communicated effectively and moved quickly. We definitely recommend this company based on their work and would use them again in the future.
The team did a great job with our move. They took great care with wrapping and packing up furniture and packed the truck very secure. They finished up ahead of schedule and unloaded very quick as well. Request these guys. So good so fast. Thank you Nick, Ryan, Juan, and Danger!
Awesome company! CHRISTIAN G and Vincent were great and made our move easy and care free. I would recommend Muscular Moving over and over! They are great!
This is a revision of a critical review posted after our July 6 2021 move. After posting a negative review we were very pleasantly surprise to get a call about our lost weights. We were offered a reasonable reimbursement which we gladly accepted. I would definitely recommend this company as they made good. Happy moving everyone!
I had the best Duo Team today, move me. Dustin & Christian. They were quick, professional, helpful & honest. Definitely ask for this Team on your next move. You won't be disappointed
I had an awesome moving experience with Dustin & Christian. Two great guys, professional, quick, took good care of my belongings. I will highly recommend this duo team for your next move!
Daniel L and Chad were amazing!! Very professional, extremely accommodating, efficient, and took amazing care with all my belongs. I would absolutely — 100% — recommend both Daniel L and Chad to my family and friends. I will be calling Muscular Moving Men for my next move and request Daniel L and Chad again!! Thank you for your hard work.
Awesome movers. Best in town. I worked for alot of them. They treat there employees the best by far. They provide absolutely superior customer service. Employees are provided everything they need to exceed customers expectations.
These 3 guys are the best, Chad, Daniel S. and Fernando! Everything was done to satisfaction. Thanks so much guys!!!.
Christian JoJoe and Feflipe were incredible. I highly recommend using them and only plan on using this company moving forward!
Perfect service from Ryan, Luis, Daniel E and Fernando, total courtesy and professionalism through and through!
Called Muscular Moving to help my son/daughter-in-law load up their uhaul for their move to Texas. They only had 2 days before they had to be out of the house.
They were very helpful in getting us help on such short short notice. The 2 guys that came were very efficient and did not lose any time getting the stuff packed in the van.
Thanks again for helping on short notice!
Highly recommended!! In any move I have to do - I will definitely call again. I urgently needed great movers on the very last minute - the afternoon before my move day my first booked mover had to cancel and I found Muscular Moving Men and Storage by the great reviews. They totally saved me by working on an unscheduled Sunday and the crew were fantastic. I was in such a panic and I was and still am so grateful for the dispatch to help me out and the team that moved me. I cannot say enough great things of them all. THANK YOU ALL!!
This company is awesome! Took care of my possessions professionally and the movers were very nice.
They were fantastic! Made moving easier than it ever has been!!
The muscular moving men were awesome! Arrived when they said they would and moved us very quickly. They made moving much easier for us. I highly recommend them for the job.
Chad, Caleb and James rocked my move today! They were an awesome crew! Thank you
From start to finish this was a great experience. On time arrival, efficient, friendly, professional and I would use them again. And they saved my back from lifting the heavy loads. I like that in a moving company. Great works Team MMM!
Chad and Collin did excellent job. They were quick and kind.
The guys were here on time, did a quality job of wrapping furniture and packing.I would recommend this company as they were prompt and answered all my questionsas the process went along. As a senior lady I appreciated the patience and respect shown to me.
This was my first time moving and very unsure what to do! Cedrix did a good job explaining the process. On day of move the men were very muscular. It went a bit over the estimate but that's ok it was 115 degrees outside! I tipped them $30 each.
Amazing staff always friendly and willing to help or answer questions customers may have. They really take the STRESS out of moving. The "Mover Athletes" as they refer them to were awesome they were fast and time efficient and worked as a team it was actually really cool to watch how effortless they make it look. Muscular moving men & storage truly cared about my items and treated them as if it was their own! I 100% recommend using them for your next Move regardless if it's local, Long distance or commercial they even got ride of my unwanted items with their junk and donation division!! They truly have everything you need to get the job done
I had a local move in the valley that I was stressing out about. The MMM team made this the easiest experience ever! My movers Angel, and I think Smotero was his name did an amazing job and I would recommend this company for any moving needs in the future.
Awesome experience, Will defiantly use again the movers i had were fantastic. Just ask for Jack, Luie, or Ryan and you'll have a stress free move. Amazing customer service the office staff was very friendly and considerate from the day prior confirmation call to the follow up call afterward. Will recommend to all my friends, family, and anyone i met in passing. Thank you again Muscular Moving Men. You're awesome.
On time to the minute, professional, took direction from multiple women easily, never complained, great work ethic and finished in less than the allotted time. A true joy to work with!

Will happily use them again and again!

Bravo to Chad, Collin, Cal, Jimmy and Blake!
Muscular Moving Men (MMM) is a good company to call. We have a large house (3400 sq ft with 3-car garage) and moving 2000 miles away (1800 sq ft house with 2- car garage). MMM we're professional, friendly , and helpful. One day they came and packed. The next day they loaded the truck. The first day the crew was Chad, Xavier, Daniel V, and Louie. The second day the crew was Fernando, Kordell, Daniel E, Daniel L, Daniel S, and Mike. They were flexible and responsive to my requests to pack my items extra safe in bubble wrap. I did not have every room ready when they arrived, so they packed rooms in the order I requested. Also, per my request early in morning on the second day, they arrived at 9 am instead of earlier in the morning because I wasn't feeling well. When they did arrive, they were friendly, supportive, and helpful. They got right to work and they were efficient the whole time; no one was slacking. I have every confidence that our items will arrive safely at our new home 2000 mikes away. Very professional company in my opinion.
My husband and I would absolutely use MMM again! The movers Christian G and Nick came out and moved all of our belongings with care and efficiency!
Had a great experience with my move. Both movers were polite and professional. Would highly recommend this CompanyJames
We recently used them to move my 91 yr old mother. They were phenomenal!! Highly recommend! Extremely efficient. Very courteous.
They were amazing! Great attention to detail and makes the moving experience so much better. I felt comfortable with their work and I felt like a VIP! Would definitely recommend them.
Christian G, Ivan, Jordan did an amazing job. Very auick and efficient they took great care of all my belongings. I recommend them .Robert, and Christine Cook.
Highly recommend this company. Very respectful, very careful, very communicative on their every step. Great group of guys on the team. Each knew their job and got right to it.
They noted down that I was concerned about the high end of the cost estimate, so they worked with me to priortize the items that I couldn't easily fit into my sedan to keep within the 3hour minimum charge timeframe. It was a hot and humid day, and they got to deal with my stairs at origin and at destination, but they did so with a great attitude. I have a few scuffs on the walls and some chipped furniture, but my furniture was cheap anyway and I have the touch-up paint for the walls.Overall a positive experience, would recommend!
We had a great move. The guys were very easy to work with, flexible, friendly and everything arrived safe and sound - not one thing was broken or scratched.
Muscular Moving Men is the best moving company in Arizona! I wouldn't use any other company. Their team is top notch and know their stuff.
This was the best moving experience from start to finish. Everyone I dealt with was so helpful and informative. Will recommend this guys and for sure will be using them again.
Small job, but needed the help. Professional, courteous, on time and I would certainly call them again. Highly recommend!
I am a real estate agent in Phoenix and have referred my clients to Muscular Moving Men on several occasions. I recently used their junk removal service and I was extremely satisfied with their prompt turnaround time and professional service. I highly recommend using their junk removal service if you are in need of moving/donating large items out of your house.
Chad, isaak and Charles did a great job! Highly recommend!
Christian G, Daniel, and Steve did an awesome job. They moved all of our furniture quickly to fit our time frame, were careful, and were extremely friendly.
The Movers came early and packed up all the furniture and boxes and did it in a fast and organized method. They were professional and nice! They took great care of my personal belongings and made sure to get any last thing I needed them to move! I would recommend Muscle Men Movers anytime to anyone! Our Movers JoJoe and Christian G. We're amazing and did an absolutely great job moving all my stuff and took care in making sure not to damage anything. They were absolute professionals.
JoJoe and Christian G were great, very helpful, quick, efficient, friendly and nice. Highly recommend!
What a great company every employee we had even the packers in Phoenix were amazing . Perry help with donations and with packing and loading the truck for my wife's move from Phoenix. Full service move was amazing they are timely , professional , and efficient . Completely packed our entire house on 4th of July weekend and moved us in after 4th in golden Co . Juan was incredible drove our truckload out and his help never showed he single handedly moved a truck into our 2nd story apartment .this company is highly recommended by my wife and I . Professionalism at its best. Thank you for easing our moved and making it stress free.
Juan and Perry were amazing. moved me from Phx to CO. full service move from dump removal, packing, and long distance move. Juan and Perry were so courteous and respectful. Juan moved the entire load by him self to a 2nd floor apartment. I cannot recommend them highly enough. the entire crew was great.
Chad and Justin helped us move into our new place and were absolutely incredible. They were early, quick, and in good spirits the entire time even though it was hot out and we were moving into a second floor apartment. The guys went above and beyond everything we asked of them, and even finished early!! I will definitely be using this company for all of my future moves/junk removal. So grateful for those two. They need raises!!
I'm usually not easily impressed but from start to finish this is definitely your one stop shopping for all your moving needs. Extremely professional, courteous, careful. Thank you very much Felipe and Kenny.
Showed up early and completed the job quickly! We are so impressed with and thankful for Chad and Justin. They were incredibly professional and got the job done quickly and with care. 100% would recommend to anyone and will definitely be using them again.
Using Muscular Moving Men was great from start (Chris's quote) to finish (Jack & Barry moving). Jack & Barry were professional, hard workers on our move day. We will be using them again in the near future.
Christian and Jojoe are amazing rockstar movers. Super fast, efficient and we'd recommend them again! #goteamjobert
Chad and Luis were professional and did a fast, awesome job
They moved our Law Office. They were prompt, helpful, respectful and Muscular! We've used them multiple times and will use them again when needed!
Christian G and Chad helped me move into a new house today! We're awesome and very professional!! Would definitely recommend and will be using muscular movers for my next move
Chad and Christian were professional and respectful. Thank you for moving us. Would use MMM again for any future moves. Thanks again! Pat M
Chad and Christian did an awesome job. They were efficient and professional. All around a great experience. Will use MMM again whenever I move.
I couldn't speak enough good things about Chad and Daniel helping me on my recent move. They were very professional and treated my belongings with the best care. I highly recommend using this company for any of your future moving!
MMM is an outstanding company, probably the best moving company I have ever used, and I have moved a lot!
Angel and Mike were so professional quick and courteous, would hire this company again.
I had hired this company to move my things out of my home, the day of move my soon to be ex husband calls and tells me I can't, so I call the men back and they understood, kept my name on file so when it's time to buy my own place I'll just call and get back on the calendar. I really thought I'd be having fees, and lose some of deposit, but none of that happened, Jaime said just call back and we'll take care of you.
Very careful with our possessions. Extremely courteous and friendly.
Robert and Jojoe were extremely helpful and professional! They helped me unassembled and reassemble an Ikea bedroom set (this was the best part!) and move all my living room and dining room furniture super quickly and efficiently! I could not have done this move without them.
Alex and Allen were great. They carefully packed and moved our furniture efficiently and professionally. We highly recommend Muscular Moving Men and will use them again to finish our move. Great communication from their office and great people doing the move!
These guys did a great job. We had a lot of loose garage items and they packed in everything with great expertise!
Service was above and beyond! Chad and David are awesome and handled all furniture/belongings with care. High quality and efficient process, will definitely be using them again for future moves and highly recommend them!
A big shout out to Chad, Matthew and Victor for moving my in-laws into their new place. They were super patient and helpful! We highly recommend this crew! Thank you!
Alex, Damien and Luis were professional, knowledgeable, trustworthy and adaptable to our requests. They listened and responded positively to our questions and all three were a pleasure to work with during what is normally a stressful time. We will be moving again in a year and without a doubt I will use Muscular Moving Men and Storage! Thank you Alex, Damien, Luis and Muscular Moving Men and Storage.
Chad and Brady did excellent job!!Richard Burton
Not only were these guys early, but they made moved my larger items quickly and efficiently. Angel and Ivan are friendly, professional, and made the packing/unpacking process as smooth as possibly. Highly recommend for anyone moving locally or out of state. Thanks guys!
Our pack up and move with Muscular Moving Men was a seamless experience. Movers were courteous and hard working. Would highly recommend using them for your next move.
WE used these guys because we heard good things from our realtor
and she did not steer us wrong. From the moment I scheduled the appointment their staff was
helpful and kept us in the loop the whole way through. I cannot say enough good things about the crew with Dustin and Steve they were clean cut and very respectful gentlemen, something that is lost in today's youth. I have used movers before but these guys were so much more pleasant and we even joked around a bit. A couple times I offered to take a box from them because I wanted it on the back patio or someplace out of the way and they politely responded I'll take it sir. When I heard "SIR" I was pleasantly surprised and I felt a comfort and a sense that I made the right decision using MMM as our moving company. I hate moving and never wish to do it again but if I do........I know I will be calling MMM to get us moved. Tim Peoria, Az.
Carlos, Luis and Edwin did a great job of moving us today. We appreciated their hard work and professionalism. Would definitely recommend Muscular Moving Men.
Ryan and his assistant that helped my girlfriend and I move on Saturday were top notch. They were very professional and kind. Ryan is a super start and a great team leader! This was the best moving experience I have ever had!
These guys are awesome, We had Daryl and Yobani , they are efficient, careful and very personable . I would height recommend them!!!
Thanks Daryl and Yobani
They moved us from Phoenix to San Diego. Everything from the initial estimate to moving day itself to the unload/unpacking went smoothly. Everybody I interacted with was professional, friendly and helpful. I can't recommend them enough!
Chad and Angel were absolutely AMAZING! They were polite, timely and handled our items as if they were there's. 10/10 would recommend them to anyone!!
Super helpful, polite, fun, eager to please! I would use them again without hesitation. Actually we did! They moved part to storage, then later the rest to new garage. After remodel we had them out again to move everything in. They protected door casings, wrapped everything in plastic and protected the floor.
great people...very organised and on time...used them twice in90 days..100% satified
Jojoe and Robert were great! Timely, professional, and courteous. We highly recommend. Great service and good value.
I have used Muscular Moving Men about 4 times now. From the very first time up to my most recent move. They have honestly taken all the hassle out of moving. They are affordable, efficient, and make it a breeze to coordinate. This time I also utilized their junk/donation service. I was wondering how I was going to get those items out of my home by myself. Then wondered how I'd get them to the final destination of my choosing. Yet again then provided a cost effective service with excellent customer service. Not to mention the crew did a phenomenal job. I really can't imagine using anyone else.
Very responsive via emails and calls. Very fast pack up and the movers were so nice!!!! Great guys!!!!
Daryl and Jose are the best!!! They were absolutely the best part of our experience with muscular moving men. So friendly and outstanding from start to finish. They made us feel so comfortable and secure.
Ryan and Ivan were an awesome team today. Efficient and hard working. They made the move a smooth experience. Highly recommend them !
Awesome service from Ivan, Ryan & KD! Super fast and friendly!
Hired the Muscle Movers today, Nick, Chad, and Ivan were Amazing. They got us moved which faster than I anticipated. I highly recommend this company, the guys were respectful, courteous, and extremely helpful!!
These guys were great. Yes they are muscular! Polite, professional, quick and careful, made sure the front door jam on both homes were protected. Packed my grandfather clock, dining hutch, and bedroom set with TLC. I would use this service again for sure and will recommend them to others! A++++++++++
Very professional. Edwin, Ivan and Fernando. Great guys. Thank you
They are AMAZING!!!!!! On time! Super professional! Very helpful and over the top customer service! Highly recommend them!
Had a great experience with the team! They were very thorough in wrapping all my furniture and quick to unload and unwrap. Would highly recommend!
Excellent customer service. From booking my move to confirmation to the move to payment was seamless and stress free. 5star customer service
just got done moving with muscular men. and once again excellent work. this morning is my 4th time using them . I trust them completely, packing and protection is 4 star always. when ever I need movers it's a no brainer don't need to search
We had to move twice, once to the independent senior living community storage facility and then 3 weeks later to our renovated apartment in the same building. We appreciated Jax and Sotero. We had so much more stuff than anticipated and it took hours longer, but they were accommodating and friendly throughout. So we requested them again and Sotero returned with Cole. Again we were completely satisfied with the move they provided. Cole even had some Feng shui suggestions that assisted with our furniture placement. We would definitely recommend Muscular Moving Men.
Excellent service! Very polite....set everything up and super job!
Jojoe and Robert were fantastic! Great communication. Super careful, professional and fast! Will definitely be using them again. Zero stress!! Thank you so much!
Seriously the best experience with movers ever. They hustled and we so ver kind to my dad whom has dementia! Would def use them again for my moving needs
A bit expensive, but the guys were so
professional and pleasant to talk to. They handled our belongings with care. JoJoe did a great
job organizing and packing everything into storage and the other 2 men did a great job unloading and moving the items to location. I can't say enough! The team was worth the extra
bucks. They made this portion of our move without worries.
Spectacular moving company! They worked extremely fast but were efficient and careful with all my items. I would be more than happy to hire them again for any moving needs I have in the future.
Packers were very pleasant, clean and did a great job packing. I would always use thrm
We had a great experience with MMM. The crews they provided for the packing and storing ...
then the delivery and unpacking were superb.
They were careful, caring and skilled...a pleasure to work with!
These guys are the best
Ryan, Robert Aidan
Highly recommended
I used muscular moving company this past Saturday and was very impressed with how fast and efficient mike and jack are. I highly recommend this company. BTW, I called two other moving companies prior to calling and never heard back. Muscular movers called me right back. Thanks guys. Joe and Rose P.
Great job. On time, efficient and nothing was damaged. The guys were very friendly and personable.
Austin and Angel were amazing! fast and professional. Also did the move on short notice which helped us tremendously. Will absolutely recommend and use next time we have a move! 10/10 rating 😀
SUPERB TEAM at Muscular Moving Men!!!!

Jojoe and his team came to our home today to move some very heavy and complicated furniture, that needed to be taken apart, when it was not obvious how to take it apart successfully.

When they first arrived, Jojoe immediately introduced his team (a great gesture!) and began the process of assessing what needed to be done first. He quickly prioritized the 3 different, very large, and complicated pieces and had the first out the door within minutes, despite its extremely heavy weight and difficult to maneuver dimensions. While others in the past had failed to understand how to pull apart the very long, bulky and heavy credenza, Jojoe immediately was on the floor, under the piece, and figured it out quickly.

Every load out the door was maneuvered in exceptionally tight quarters and yet he never hit any wall or door or other piece in the area. He had his team trained to be sure to give him the proper directions to stay in the narrow space he was given to move things out of the door.

Jojoe was focused on doing a great job. He never lost sight of keeping his customers informed about what he was doing or about to do. He showed brilliance, along with sound good spirits, and a desire to please and help his customers.

I have never encountered such a well-rounded and top notch moving man, who not only moved difficult pieces so successfully, but had a warm and courteous personality that made you enjoy watching him work.

I highly recommend using this company!!!
Awesome company! Very professional both in the office and the actual movers. Recommend this company immensely!
Muscular Moving Men and Storage were amazing! Brett was spectacular and very efficient and finished the job right on time!!
Hard workers, got everything done fast and efficient! Very polite and easy to work with!
Had such a smooth move to our new home. The men were respectful, motivated, and did a great job treating our belongings with care. They did great at avoiding dings in the walls as well. The move was very quick because the men were hustling. Best move experience ever!! I will recommend MMM to anyone moving. I used them from a referral from someone else who used them and was very pleased.
My family and I really appreciate the phenomenal job that Shebani and Darrell are doing for us today in moving our possessions from our previous home to our new home. They are very friendly, respectful, and professional. We will recommend them to our friends
and family who might need to move in the future. Jim, Kim, and Johnny
These guys are efficient, professional and careful with your belongings. Super friendly. Worth every penny.
We had Megan, Jordan, Louie and Jamie move our belongings to storage vaults. They were amazingly careful with everything and had great attitudes. We were stressed to the max with the preparation and they just made everything seem sane and calm. Thank you!!! I would highly recommend them.
First time using Muscular Moving Men and I am a happy customer! Javon, John, and Matthew were profession quick and thorough! I recommend these guys for your moving needs!
We had a last minute move and muscular moving men & storage was able to accommodate. Ryan great communication between arrival times.
We were very happy with the service provided. Very professional and friendly throughout the move. Highly recommended for your moving experience.
Matt Jamie and Dillon did an amazing job today. Tough job and they did it in a great time.
Highly recommend! They are the perfect combination of professional, friendly, careful and efficient. Definitely would use them again.
Great experience and great service from the homies at Muscular Moving Men! Kordell and Daniel did a great job, highly recommend them!
We've moved our fair share of times in our life and have always dreaded hiring movers. But thankfully this time with Muscular Moving amen we have restored our faith that there's movers who care! From the moment we called this company their customer service was the best we've experienced. Dakota at their office helped us feel comfortable with answering any questions we had and also was the only one of all the companies we called, who cared enough to follow up to get us scheduled. On moving day Jamie and Kolby arrived on time (even called to give us a smaller window of arrival time)...and took care at moving all our possessions. They made sure the home was protected and that items were placed properly and carefully.

We hope not to move again soon - but DO hope that Everyone considers using Muscular Moving amen for their moving needs (our one regret....not allowing them to pack for us! We know they would have done amazing and spared us the headache lol)! 10/10 stars!
All I have to say is that Edwin, Matt, and E-Man killed it! Great work! Everything done to a T!! Will use them again!
JOJOE, DEVON & MIKE - THEY ARE FREAKING AMAZING HUMANS. They were careful, considerate and absolutely hilarious. They made you feel like your friends were helping. THANK YOU!!
My roommate and I were moving and didn't want to deal with the stress of moving and packaging all the heavy items. It was nice to have people who knew how to properly package and take everything apart as well as put back together. So glad we hired Muscular Moving Men & Storage! Our movers Jaime and Kyle were such a great help!
These guys are the best! Matt and Javon did a great job and went above and beyond!!
Matt and Javon were awesome, they helped us in a timely manner.
Lexi Grace Design has been using Muscular Moving Men for our stages and design installs for around a year now. With staging, our schedule is ever changing. When searching for a moving company, we were looking to find a move team that could keep up with our busy and revolving schedule. The team needed to have an ability to hustle and get the job done as swiftly and efficiently as possible. We were also in need of a move team that would be diligently mindful of our furniture and decor, ensuring that it was transferred from one location to another safely and without damage. Muscular Moving Men is a great move team to work with! They fulfill all the attributes of a good move team listed above. They work diligently, swiftly, safely, and are nothing but pleasant to be around. The team is respectful, they follows specific instructions, and are willing to go above and beyond to make sure a job is done to their clients satisfaction. Our lead movers, Ryan and Brandon, lead their teams strongly and always have pleasant attitudes and upbeat energy no matter how big or how small the task!
The best movers ever, Daryl, Philippe, and Jordan very personable and efficient.! Nice group of guys that can work and talk at the same time. Not the least expensive but you get what you pay for!
J A Coles
I work here at muscular moving men and storage and it is a great place
We treat your stuff as if it were ours and handle it with up most professional care And can move just about anything
We had a fantastic team of movers! They made our moving day so easy and they took great care of our furniture and boxes.
Fast quote and responses! Packed and moved our belongings with precision and care. Easiest part of our move.
Courteous, quick, very nice workers. We would recommend them anytime.
JoJoe, Matt, Fernando, and Emanuel made our move into our new home stress free and fast. They worked really well together as a team, were well organized, took great care with our furniture and the walls of our home going up and down our stairs, padded our doorways and furniture for us, and were very nice. We would use them again, as well as recommend them to our friends and family. Thank you guys!!!
The gentlemen that came to pack up my aunt's apartment were amazing! They were polite, professional, efficient and well prepared to pack up everything in record time! I will use Muscular Moving Men everytime!
Hustle, on the move constantly. Very polite, conscientious, and in a good mood from the beginning to the end. I would recommend and would use them again!
Jamie, JoJo and Edwin were awesome to work with. Fast and efficient.

This is the second time using Muscular Moving Men and I will recommend them to anyone asking.

We will continue to use them if needed.
Friendly and efficient. Have used this company several times and are always happy. Thank you guys!
Great experience with Muscular Moving Men, they called me to make sure I had everything ready and asked if I had any question a couple days before the move, called the morning of and showed up early for the day which I appreciated a lot. Nick and Wan moved all of my stuff with care and were very nice. They did an absolutely amazing job, I couldn't be happier. Thank you for such great service!
Nick and Wan were very helpful and polite. They moved my belongings as if they were their own. I would highly recommend them!
Great job by Louie and Ryan!! We were extremely pleased with their professionalism and willingness to help us! We highly recommend these guys and will be using them again on our next move in a few weeks!!!
Brandon and his team were so incredibly helpful and personable. I would definitely recommend Muscular Moving Men to anyone that needs moving services. Five stars all around. Thank you.
Best moving experience we have ever had. Ryan and Cordelle were fantastic. Highly recommend this team and company for any of your moving or storage needs!
My realtor recommended Muscular Moving Men & Storage. The company also has a division called 3D Junk Removal which took large items in good shape I didn't want to keep to local charities. I am well pleased with the care the guys took with my possessions. They were friendly, polite, and worked quickly. I easily recommend this company.
I have moved many times in my life and Muscular Moving Men has been the best moving service I've ever used. Jamie, Louie, and David were very professional, prompt, respectful, and overall amazing at what they do. They were also extremely lovely to work with and I would definitely use them again. Thank you MMM for making my move seamless and stress free. You guys are the best! 🏆😀
Moved from Nashville to Scottsdale MMM did the best move of all 8 moves we have had! What they tell you is what you get! The moving guys on both ends busted their tails and met every request we had to remove and reset furniture, etc without bellyaching!! Very professional and courteous! Strongly recommend MMM for a move!
I needed to arrange a move on short notice, and the Muscular Moving Men really came through for me. 5 stars
I contracted MMM&S for the first time to pack up and store my son's apartment furniture etc. due to my son moving from Arizona to Virginia. Chris, the schedulers, movers and the office staff were all knowledgeable, professional, courteous and courteous since I had to change the date of the move to the Wednesday before Thanksgiving. They followed all cdc regulations. It couldn't have been easier. I arranged the move from Pennsylvania where I live and they took it from there. They were on time, completed the job in the timeframe of the quote. My son was very pleased with the service. Payment was just as easy. They emailed me an invoice and I paid online. They personally called my son 30 minutes before they arrived and called me when the job was completed. I will be contacting them soon to get a quote on shipping the items to my son in Virginia. I recommend this company highly!
Wonderful experience!! Super detail oriented, kind and quick! Highly recommend ☺️
Belky, Meagan, Kim and Paul made this move great. Only 16 miles, but throw in a 91 year old mother in law and 12 days of storage and things could get dicey.
'these guys are great!
3rd time I've used muscular moving med and they don't disappoint. Always on time, professional and polite!
Really nice. Great care given to all items and packed in the pods efficiently. Also excellent documentation of everything picked up.
Best moving company in Arizona!! I love these guys!!
We are so happy with our choice of movers. The team showed up right on time, they those extra care to wrap up furniture and bagged up bed liens. Professional and friendly team! Thank you Muscular Moving Men!
Outstanding service!! Would recommend and will use again
Muscular Moving Men is a fantastic company with great values. They have supported our non-profit - Sleep in Heavenly Peace - multiple times and we are truly grateful. They are professional, courteous and efficient. I highly recommend them to anyone needing their services!
It was easy to schedule our job and make adjustments, even when we had to change our moving date and amount of household goods. We were using Pods to move and a crew of 3 very muscular men did an excellent job wrapping fragile antique furniture and fitting the load, including an upright piano, so there wasn't an inch to spare in the first Pod, which means everything fit in the second Pod. My daughter recommended them to us, and we would recommend them to you.
The 2 men were Awesome and very nice
👍😀🌈
They did a great job and got the done job in a timely manner! Communicated upon arrival and were very easy to work with!
I am so happy with my experience! Clean cut handsome friendly movers went above and beyond! Would definitely use this company again!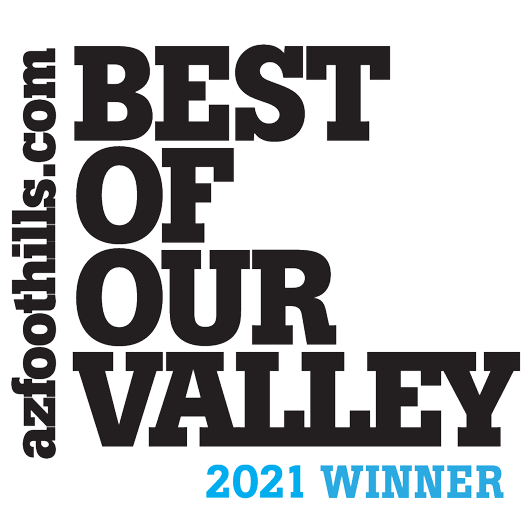 Your Phoenix AZ Movers
We are proud to be the #1 locally owned Phoenix Moving & Storage Provider in Arizona since 2008. Founded by Arizona natives Justin Hodge and Josh Jurhill in 2008, Muscular Moving Men has been providing high quality moving service to Arizona residents for more than a decade. The core values the founders believe in are a part of who the company is and you will see why we are the strongest name in moving.
Services We Provide
Muscular Moving Men is your one stop for moving, packing, storage and more. Whether you are relocating cross town or cross country, the team at MMM can provide you white glove service without the white glove price. Need some items removed? Have fine china to be packed? Relocating out of state? Here are the services we provide.
Our Staff
Muscular Moving Men office staff and movers are trained to the highest industry standard at our state-of-the-art facility in Phoenix, AZ. Each of our Muscular Moving Men mover athletes must pass a written and physical test before joining our team. Better yet, they've practiced their skills in our mock warehouse known as, Mr.T – ensuring they are ready and able to execute your Phoenix move with ease.
Our crew of dedicated full-time employees are:
Drug Tested
Background Checked
Non-Smokers
Trained in House
Friendly & Courteous
Where to Begin Your Phoenix Move
Muscular Moving Men makes it our priority to make sure every customer fully understands the rates of our services. We offer in-home estimates with our AMSA Certified Estimators will personally come to your home or can contact you personally through a phone consultion to discuss your moving needs. When you contact us, you can expect our team to schedule your consultation
for the very next day.
Our moving consultants will provide you with a transparent outline of the costs of your move as well as recommend the proper crew size along with a time estimate for your Phoenix move or your long-distance move.
What You Can Expect
A detailed moving plan tailored to your needs
Family-like interactions with every team member from the first phone call to the final item delivered
Skilled and professional movers who care for your items like they were their own
24-Hour Telephone Support
No hidden fees or surprise charges
Full Service Packing
Don't want the stress of packing yourself? Whether you're moving just across town or out of state, our expert moving team knows how to safely pack every item. From high-value collectibles to those tiny accessories, our licensed and bonded movers can sort, pack, and label all of your belongings.
Up For Anything Packing Supplies
Because your belongings are important, we offer an extensive array of packing and moving supplies for your next move. Whether you decide to utilize our full-service packing and unpacking service or prefer to do the packing yourself, as local Phoenix movers, we have the supplies that you'll need to ensure your belongings make it to their final home safe and sound.
Everything from cardboard boxes of all sizes down to the tape, padding, markers, carpet shields, and mattress covers. Our supplies are accessible for less than you'll find at hardware stores or U-Haul and we'll even buy back anything you didn't use! Not sure how much or what supplies you might need? Our office staff can offer you suggestions based on your local Phoenix move or long-distance moving needs.
Specialty Items
You name the item and our movers can handle it! Whether the item be oversized, extremely valuable, awkward in shape or a combination of all three, our dedicated movers will make sure these specialty items make it safely to their new destination. You can trust us with specialty items such as: Grand pianos, one-of-a-kind antiques, pool tables, safes, hot tubs, and more!
We Do The Heavy Lifting
There's a reason we've dubbed our movers 'mover athletes'. Our full-time mover athletes are just that – athletes! This dedicated roster of over 70 drivers and movers make fitness a priority. At Muscular Moving Men, we encourage our team to put their health and fitness first. Longevity, stamina, strength, and discipline are just a few benefits to this practice. The result is a team of exceptional, ready-for-anything movers standing by to tackle your next move. Our Certified Packers & Loaders will take care of the delicate packing and heavy lifting to make your move a breeze on almost any budget.
Phoenix Business & Commercial Moving
Time is money and when it comes to relocating your office this couldn't be truer. Your business demands a company with the experience and expertise to accommodate a swift and successful office relocation. As one of just 5 moving companies in Arizona
with the Commercial Moving Certification, our commercial division is prepared to tackle the most challenging business or office moves. We are fully insured and well-acquainted with how to accommodate property management and insurance companies. Day or night, local or long-distance; we are ready to make your commercial office move a success. The Muscular Moving Men commercial division are proud partners of BSN Sports and Certified Office Mover.
Phoenix Storage Services
In the event you aren't ready or able to move your items to their new home, we offer short- and long-term storage solutions. The Muscular Moving Men team will inventory your items then carefully pack and ship them to our state-of-the-art temperature and humidity-controlled Phoenix-based facility. Here we utilize advanced software at our 20,000 square foot warehouse to ensure your items remain safe and readily accessible for when you're ready to receive them at their final destination.
We Are Your Long Distance & Phoenix Movers
Since 2008, Muscular Moving Men has been the #1 Phoenix moving company & storage provider in the metro. If you are looking for a professional and reliable mover to take care of an upcoming home, apartment or office move than look no further. Let Muscular Moving Men show you why we are the strongest name in moving! To get started, simply contact our office and our staff will take it from there!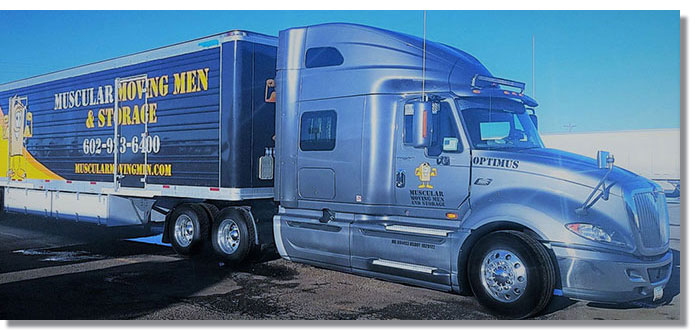 Are You Ready To Move?
Request your local or long distance moving quote today!
Call us at 602-923-6400
Proud Member of the Arizona Moving Association