Get a Credit on your Cox Utilities
Planning on switching to Cox or transferring your existing Cox service? Use this link to save up to $100.
Use this number to speak directly to a Cox representative. It'll save you some money.
844-618-3814
https://www.cox.com/residential-shop/wlscontroller/muscular-moving-men-online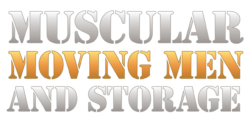 Get a Quote
We're here to give you a great quote on your move. Just fill in your basic info below, and we will call you.