Senior Moving
Take the stress out of moving a loved one
.
As a company providing senior moving services, we know that moving an elderly loved one can be a stressful life event. Muscular Moving Men can take away some of that stress by managing your move from beginning to end. We are your Phoenix senior moving services professionals.
The traditional definition of the "elderly" has been considered to be those over the age of 65. Using this number… statistically speaking… in 2019 about 17% of the population fit this definition. By 2050 it's expected to grow to over 22%. In fact, according to the U.S. Census Bureau, our country's over 65 population has grown by over 1/3 since 2010.
If you have loved ones that are now getting to their golden age, it may soon be time to begin thinking about and having the conversation about a move.
Whether it's downsizing to a smaller home or moving into senior living, you can rely on Muscular Moving Men to provide compassionate full-service moving and packing services. We understand how important it is for the move to be as simple and uncomplicated as possible and to make the move a positive experience for your senior loved one.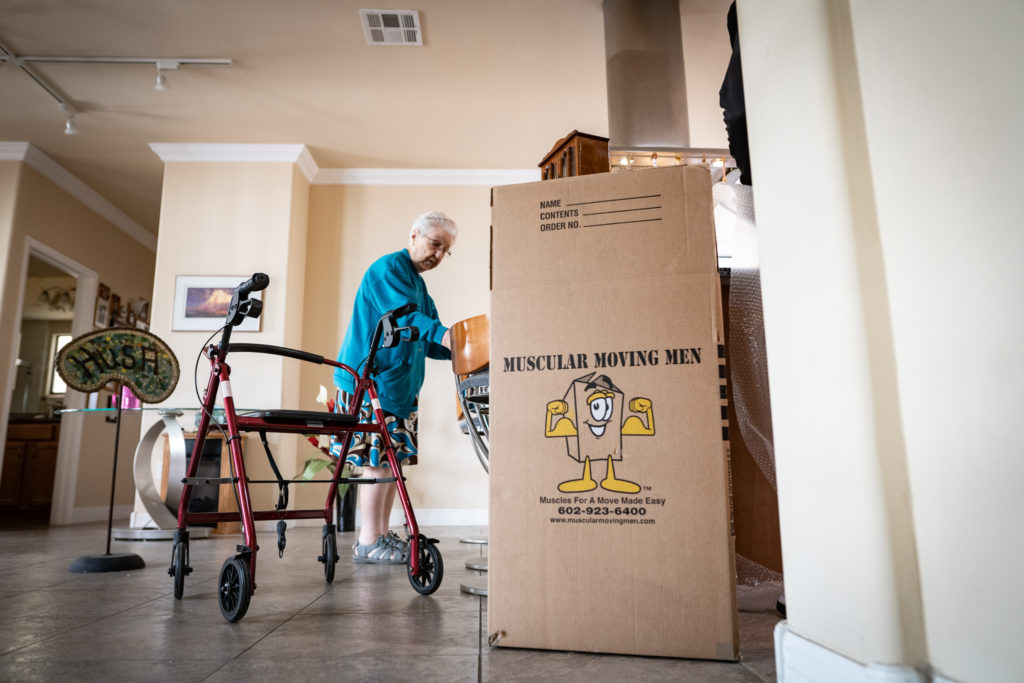 Our Team
Quality, Careful Full Service Movers.
We know that you don't want strangers rifling through your personal space. That's why we are proud to be a team of reliable, professional, and experienced movers who put customer experience first. As full-service Phoenix movers, our white glove packing and unpacking service will take the stress out of your move. Our team can pack and unpack your loved one's valuables for you and help you prevent breakage and damage and put you at ease. With careful communication and planning from day one, we handle each move with the same care we'd offer our own grandmother.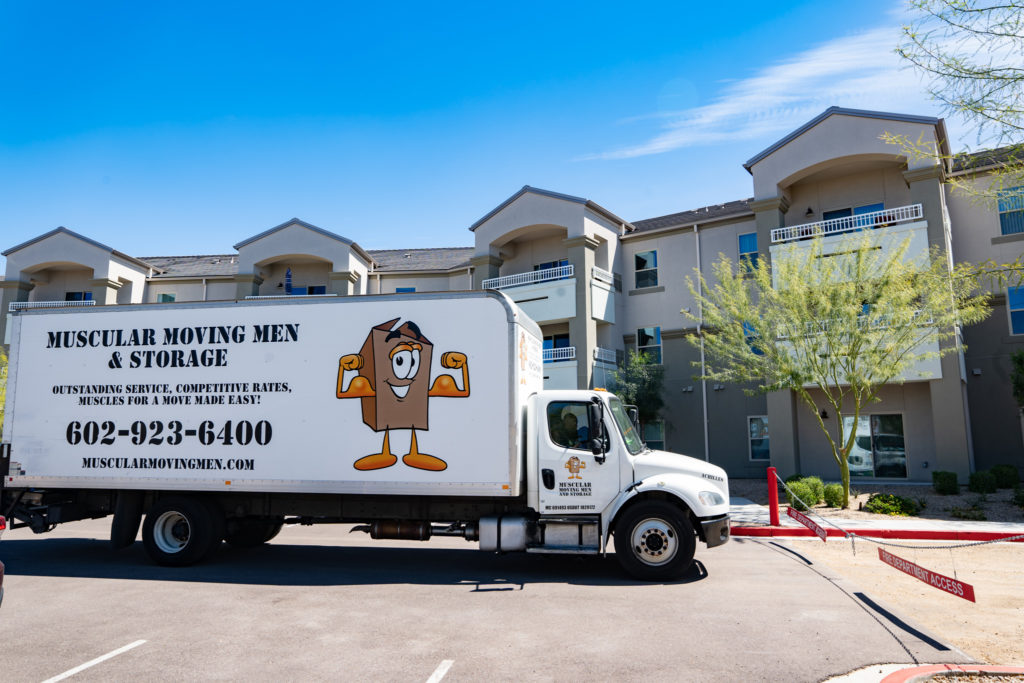 Senior Moving Services
From your home to a senior community or smaller house.
From on senior community to another one.
From one apartment to another one within the same senior community
Provide storage solutions as needed.
Just let us know what you need!