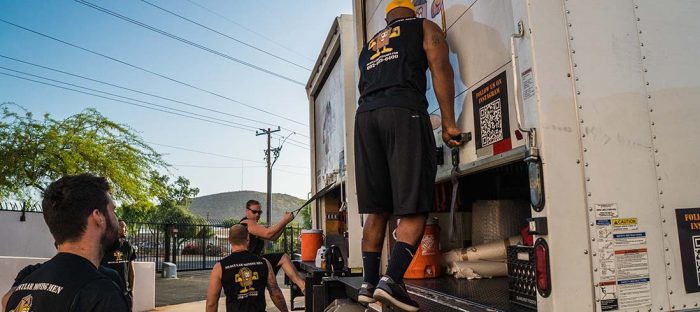 Anyone can move a sofa, right? It seems elementary, just be sure to keep your back straight and lift with the knees. Yet in moving, what seems easy or simple, often isn't. There are too many variables to count. Maybe your friends don't show up to help on the day of your big move. One of them texts you around noon apologizing with a lame excuse, and the other can't get his or her car to start.
Or perhaps that seemingly simple sofa won't fit up the steep flight of stairs at your new apartment complex. You don't want to damage the doorframe, or the sofa you painstakingly picked out. It's so close! If only the sofa were just an inch shorter. If it was an inch shorter, it wouldn't be upended in the parking lot outside your shiny new apartment. It'd be inside where it belongs, and you'd be laying across its plush cushions, relaxing, happy that your move went off without a hitch.
Customer Reviews Speak For Themselves
In situations such as these, professional movers might as well be superheroes. At Muscular Moving Men we show up when we say we're going to show up. We don't know the meaning of a lame excuse. If your sofa won't fit up a flight of stairs, we'll hoist it up on to a balcony, or even in through a window. Moving is about geometry, both working smart and working hard—of course strength helps too. Some recent customer testimonials on Facebook speak to Muscular Moving Men's professionalism, heart, and work ethic.
On July 6th, Joni McDuffee wrote, "(they) made our move look so easy! Even though it was 111 degrees outside, we had a hard-to-manage flight of stairs, and a bunch of heavy furniture. There is no possible way we would have been able to make that move without them!"
On August 13th Aleyne Larner wrote, "Great people to work with! I bought a stone patio table that I needed picked up and brought to my house; and after calling 5 moving companies, Muscular Moving Men gave me a good price for SAME DAY moving."
And finally, earlier in the year on February 11th, Jessica Malik wrote of her crew, "The one item that I was most concerned about was treated with the best care I could have asked for. It's a very heavy item that they handled easily; I would guess all those muscles come in very handy…They not only cared for my items, they cared for me as well."
 New Cities, Easy Transitions
Moves often occur because of major changes in our lives. We move to new cities to begin new jobs and new lives. A family's mother gives birth and adds a member, outgrowing the first apartment they lived in together. Another family sells the home they originally built thirty years ago. These kinds of events change who we are. Muscular Moving Men strives to ease these transitions and make your life easier. 602-923-6400