Commercial Moving Services
Muscular Moving Men's a commercial moving division is M3 Commercial Moving And Logistics.
Check out our commercial moving website for all the details.

M3 Commercial Moving offers superior solutions for your business moving needs. Our team understands the challenges that businesses face, and we are committed to exceeding all expectations.
The range of services offered by our commercial movers in Phoenix can meet your specific needs and ensure your move is seamless and efficient. As 1 of only a few moving companies in Phoenix, AZ to be certified by the International Office Moving Institute (IOMI), the team at MMM has the experience and knowledge to handle even the toughest of office moves.
What Certifications Does an Office Mover Need?
When it comes to commercial and office moves there are qualifications you need to look for in a professional mover. You should only consider a mover that is certified by the International Office Moving Institute. Office moves have to be scheduled and completed on a tight time schedule and the last thing a company move coordinator wants to deal with is educating the mover on proper procedure. When selecting a mover that has IOMI certification you ensure the following:
Minimizing the risk of damage to walls, floors, doors and elevators during a move
Providing best practice methods for installing extensive building protection
Minimizing the risk of damage to furniture and computers during a move 
Providing best-practice methods for wrapping every monitor, printer, CPU, server, and copier 
Timing is of the essence on an office move. If the mover doesn't finish on time, it can cost their customer thousands.
Using estimating formula that's based upon man-hours instead of the unreliable method typically used on household moves
How can you verify a prospective mover or project manager is IOMI®-certified? If they can't produce credentials, check our list of Certified Office Movers® or Certified Project Managers®. If they aren't on our list, they aren't IOMI®-trained.
The Right People with the Right Equipment
Handling a commercial move can be difficult for even the most seasoned managers. However, when you use our M3 Commercial Movers in Phoenix, we have the experience and the equipment to transport and protect your goods while they are in transit. Each truck we use will carry the materials and tools to ensure safe loading, transport, and even unloading of all your items.
Our team members also include coordinators for your commercial move. These are the individuals who focus on meeting all the unique challenges presented by your project and ensure every aspect is seen to.
Regardless of your needs, our team of professional commercial movers in Phoenix can help ensure your move is successful.
You can contact our team at 602-734-0190 for more information.
---
---
Expert Phoenix Movers
We work hard to keep your items and home protected. We put down carpet protection, door protection and pad and wrap all of your furniture every time for no additional fee. Everyone involved in your move is employed and extensively trained by Muscular Moving Men. We do not hire temporary staff.

---
Long Distance Moving Across The U.S.
Relocating across country? Our professional team of estimators, drivers and movers will cover all the bases and provide the best long distance moving experience you have ever had. We have a fleet of semi trucks traveling across the country every day moving people just like you into their new homes.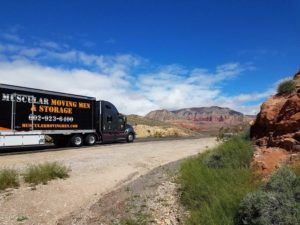 ---
M3 Commercial Moving
There are less than 5 moving companies in Arizona with the Commercial Moving Certification that is the highest in the industry. Our team is trained and capable of moving any size office space with hours restrictions smoothly with no work interference. Check out M3 Commercial.com for more information.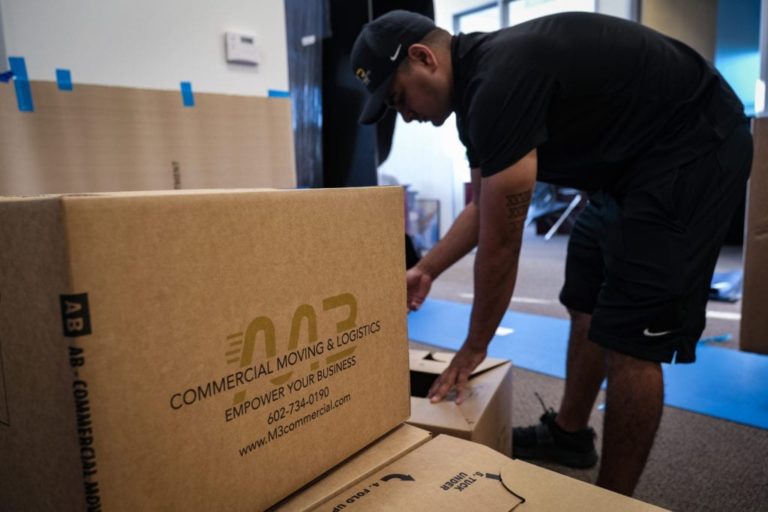 ---
Short & Long Term Storage
Need your items stored for short or long term? We offer state of the art secure storage in Phoenix, AZ while keeping your items professionally padded, wrapped and inventoried so there are no worries.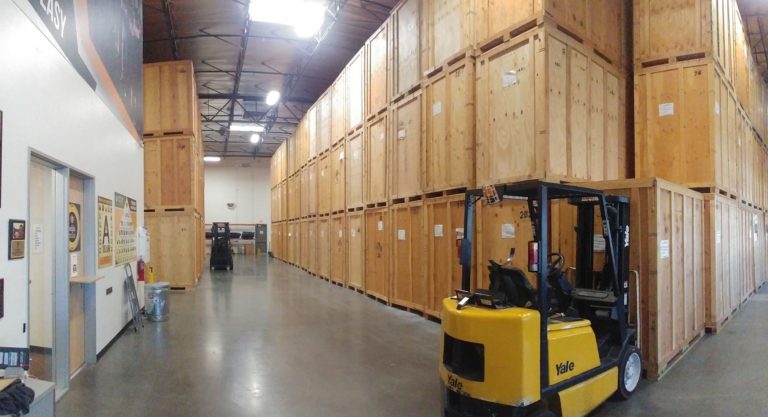 ---
Customer Experience Obsessed
Don't get stuck with a crew that runs out of steam before your stuff is unloaded. Get Muscular Moving Men to efficiently move your important items.