Customer Protection Plan


Protect Your Items
Are My Items Covered?

With Muscular Moving Men the answer is YES! It is important to consider when relocating that a mover is licensed, insured, and bonded. Too many movers these days are so anxious to schedule your move that the important details are being missed. When making a reservation with Muscular Moving Men, you can rest assured that our transparent process will leave you fully understanding the coverage options you have. All movers are required by law to provide BASIC LIABILITY COVERAGE… In addition to that MMM also offers a FULL VALUE PROTECTION to give you full replacement value coverage.


---
Local Moves – Option 1
Bare Bones (Basic Value Protection, 60 Cents Per Pound Per Article)

This is the carrier's minimum liability. You, the customer, are agreeing in writing, with the mover, to share liability for loss and damage, even though the mover is handling your goods.
This is NOT FULL, OR REPLACEMENT COVERAGE This is the most standard coverage in the moving industry because no additional fees, deductible, descriptive inventory, or value needs to be assigned to the shipment. The Shipper however shares in the liability in the event of a damage/claim. It's at shipper's (you) risk if they choose to go with Basic Liability Coverage.
An example of this option would be – A 50 pound piece of furniture is damaged, regardless of the damage, you would receive $30.00 towards the repair or value of the item. (60 cents x 50 lbs.) The maximum liability per item is $50.
Cost:  Provided at no charge.
Requirements: This is the default option and will be selected unless Muscles Up is requested.


Local Moves – Option 2
Muscle Up (Full Value Protection)

This trip transit valuation, Full Value Protection, is valuation offered by the moving company to you. Coverage is available up to $100,000. The deductible is $500 or $1000.
Cost: To be determined by weight, calculated at 5 or 10 cents per pound.
Requirements: The customer requests full value protection from your move specialist.
Details: Full value protection is supplied by MMM for an additional fee, and covers items up to their actual cash value (depreciated value), and has a limit of $2,000 per item. The cost of FVP is equal to ten cents per lb. with a $500.00 deductible or five cents per lb. with a $1,000.00 deductible relative to the total weight of the shipment. The weight is based of the inventory of items to be moved. The total limit of liability for the entire shipment is $6 per 1,000 lbs.

Example: A 1,000lb shipment has a limit of coverage of $6,000. The maximum limit of coverage, regardless of the size of shipment is$100,000. A $500 deductible must be met prior to any claims being made if that option is chosen.

Quoted from local Order for Service


---
Long Distance Moves – Option 1
Basic Value Protection (60 Cents Per Pound Per Article)

Minimal carrier liability at no additional cost to the shipper. Loss or damage claims are settled based on the weight of the article multiplied by $0.60. (For example, a broken lamp weighting 7 pounds would be covered up to a maximum value of $4.20.) The maximum liability per item is $50.


Long Distance Moves – Option 2
Full Value Protection

The purchase of Full Value Protection means that if articles are lost, destroyed, or damaged, they will be either repaired, replaced with like and quality items, or a cash settlement made for the item in the current condition. Depreciation of the lost or damaged item is factored in determining replacement value.
The amount of the shipment valuation is based on a minimum declared value of $10,000 or $6.00 times the net weight of the shipment, whichever is greater. (For example, if the shipment weighs 1,000 pounds, the minimum value declared must be at least $6,000.)
Option A – $500 Deductible: Under Option A, in consideration of a reduction in the valuation charge, the shipper assumes responsibility for the first $500 of any claim. Cost: 20 cents per pound.
Option B – $1,000 Deductible: Under Option B, in consideration of a reduction in the valuation charge, the shipper assumes responsibility for the first $1,000 of any claim. Cost: 10 cents per pound.
Under no circumstances will Muscular Moving Men cover any boxes that are packed by the owner (PBO). Please provide enough cushion inside your boxes that you pack to protect your belongings.
Muscular Moving Men employees will not disconnect any appliance. Please contract this work to an appropriate contractor.  We may arrange for the appliances to be disconnected and reconnected upon request.
Absolutely no claim will be paid if a repair is made prior to Muscular Moving Men office being notified of the damage.
Please note that valuation must be signed before your move begins.
---
Storage
For our customers moving into or out of storage, Muscular Moving Men offers Full Value Protection as well. The terms are the same as for Local Moves, except that a fee will be charged for both move in and move out.
---
---
Expert Phoenix Movers
We work hard to keep your items and home protected. We put down carpet protection, door protection and pad and wrap all of your furniture every time for no additional fee. Everyone involved in your move is employed and extensively trained by Muscular Moving Men. We do not hire temporary staff.

---
Long Distance Moving Across The U.S.
Relocating across country? Our professional team of estimators, drivers and movers will cover all the bases and provide the best long distance moving experience you have ever had. We have a fleet of semi trucks traveling across the country every day moving people just like you into their new homes.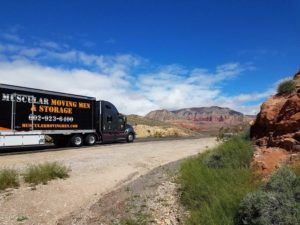 ---
M3 Commercial Moving
There are less than 5 moving companies in Arizona with the Commercial Moving Certification that is the highest in the industry. Our team is trained and capable of moving any size office space with hours restrictions smoothly with no work interference. Check out M3 Commercial.com for more information.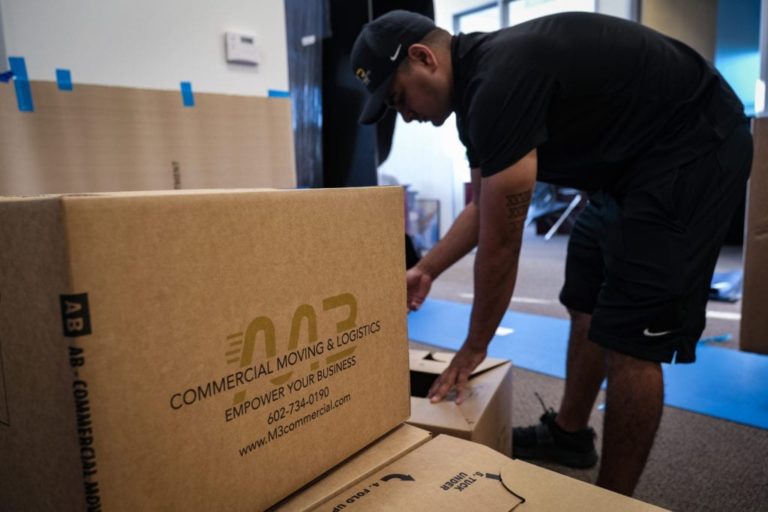 ---
Short & Long Term Storage
Need your items stored for short or long term? We offer state of the art secure storage in Phoenix, AZ while keeping your items professionally padded, wrapped and inventoried so there are no worries.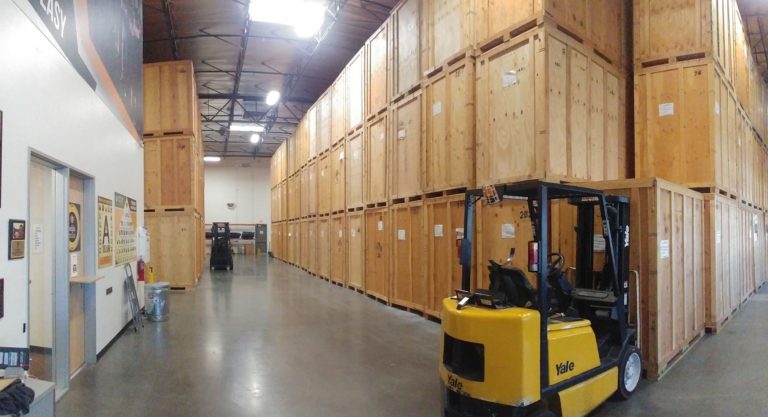 ---
Customer Experience Obsessed
Don't get stuck with a crew that runs out of steam before your stuff is unloaded. Get Muscular Moving Men to efficiently move your important items.