News
From Quotes to
Quality: Choosing a Moving Company
.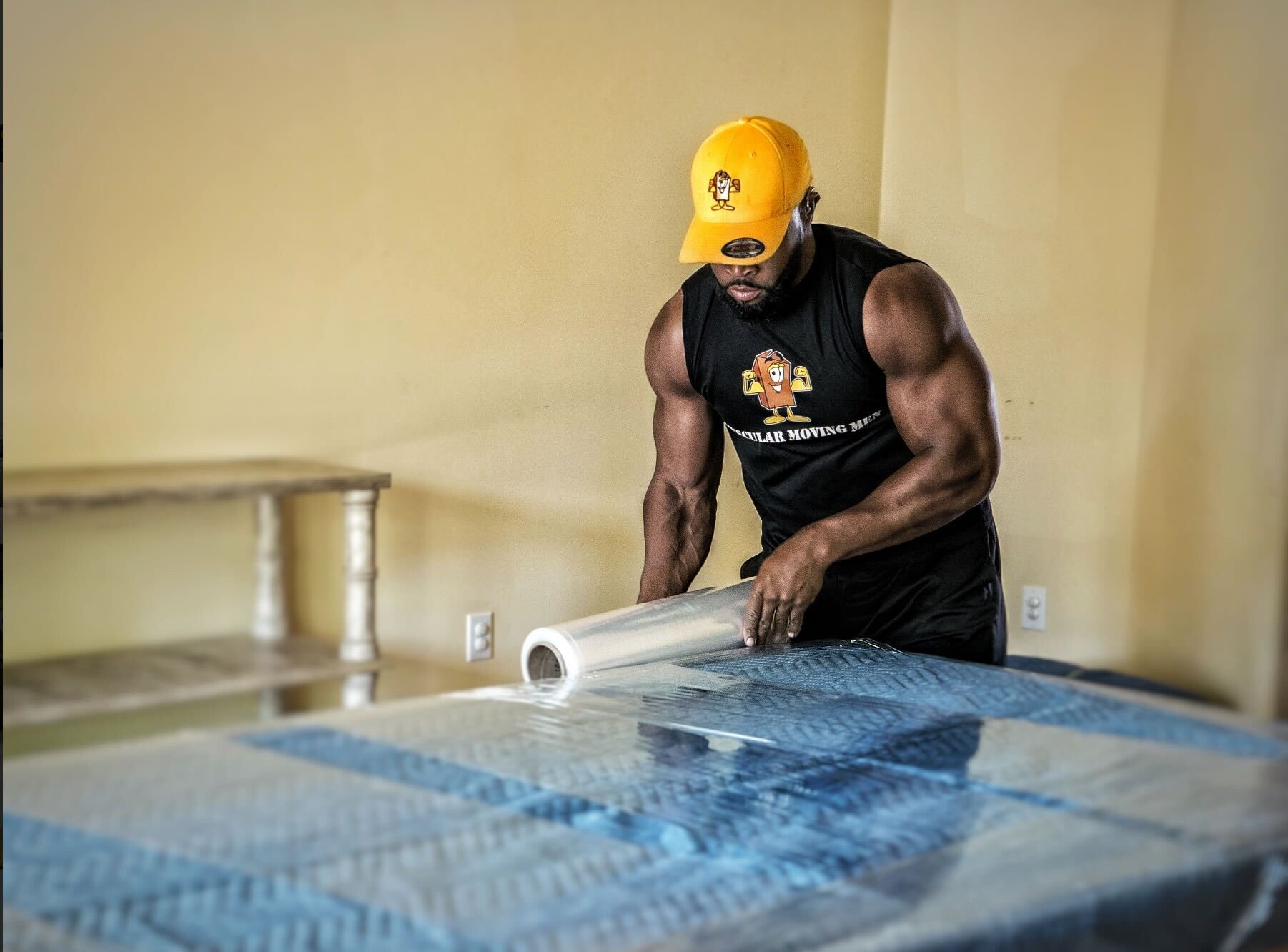 [ez-toc]
Moving to a new place can be an exhilarating yet daunting task. As a local Phoenix moving company, we understand many challenges; the process demands meticulous planning and execution. Choosing a reliable and efficient moving company is one of the most crucial aspects of moving. This article will guide you through selecting a suitable moving company for local or long-distance relocation, ensuring a seamless transition to your new abode.
Understanding Your Moving Needs
Before diving headfirst into the search for a moving company, it's essential to understand your specific moving requirements. Are you moving within the city, or is it an interstate or cross-country move? Do you require additional services like packing or storage? Perhaps you have special items like pianos or valuable artwork that require special handling? Identifying these needs will help narrow your search to companies offering these specific services.
Type of Move
There are three main types of moves:
Local Move: This is considered a local move if your new home is less than 50 miles away. Local moving companies specialize in these short-distance relocations.
Long-Distance Move: A move typically over 100 miles within the same state is considered long-distance. Some local movers also handle long-distance moves.
Interstate or Cross-Country Move: If you're moving from one state to another or across the country, you need interstate movers. These movers are specially licensed for interstate relocations.
Determine the type of move you're making to select the appropriate moving company.
Additional Services
Some moving companies offer additional services that can make your move easier. These may include:
Packing and Unpacking: If you don't have the time or energy to pack, some movers offer professional packing services.
Storage: If there's a gap between your move-out and move-in dates, you might require temporary storage.
Special Handling: If you own items such as antiques, artwork, pianos, or other valuables that require special care, ensure the moving company can handle them.
Junk Removal: Some movers also offer junk removal services, which can be useful if you're downsizing or getting rid of items.
Gathering Moving Company Estimates
Once you've identified your moving needs, start collecting estimates from various moving companies. Get at least three estimates to compare prices and services. Remember, don't just focus on the cost – consider the range of services provided and the company's reputation too.
Types of Estimates
Moving companies typically provide two types of estimates:
Non-binding estimate: This is an estimated cost of your move, but the final cost can change based on the actual weight of your items and the services rendered.
Binding estimate: This is a guaranteed price for the move and all additional services. The price only changes if you request additional services not included in the original estimate.
In-Home or Virtual Surveys
Moving companies usually perform an in-home or virtual survey for a more accurate estimate. This involves the mover examining your belongings and assessing the scope of the move. It gives them a clearer idea of the size and complexity of the job, allowing them to provide a more precise estimate.
Evaluating Moving Companies
After gathering estimates, it's time to dig deeper into the moving companies. Look at their reputation, services, and experience to determine their reliability.
Checking Reviews and Ratings
Online reviews and ratings are incredibly useful in evaluating a moving company. These can provide insights into past customers' experiences and the company's track record. Look for reviews on various platforms to get a well-rounded company view.
Verifying Licenses and Insurance
Ensure the moving company has the necessary licenses and insurance. Interstate movers should have a U.S. Department of Transportation (DOT) number. You can verify this on the Federal Motor Carrier Safety Administration's (FMCSA) website. For in-state moves, check with your local consumer protection agency.
Evaluating the Moving Company's Experience
Experience is a crucial factor when choosing a moving company. An experienced mover will likely encounter various moving scenarios and can handle unexpected situations. A good indicator of experience is the number of years the company has been in business and its track record during that period.
Considering the Cost of the Moving Services
While cheap moving services might seem tempting, they may not always offer the best value. It's crucial to consider what you're getting for the price. Look at the breakdown of costs and understand what each fee covers.
Understanding Pricing Structures
Most moving companies use two types of pricing structures:
Hourly Rate: This is typically used for local moves. You pay for each hour the movers work.
Flat Rate: This is commonly used for long-distance or interstate moves. The company provides a single, fixed price for the entire move.
Identifying Extra Fees
Beware of hidden costs and additional fees. These could include fees for moving heavy items, packing materials, travel time, or moving items up and down stairs. Ensure these costs are included in the estimate.
Asking the Right Questions
Before finalizing your decision, ask the moving company some critical questions. This will help you understand their processes and set realistic expectations.
What is included in the quote?
Do you subcontract any part of the move or do it all yourselves?
What kind of insurance do you provide, and what does it cover?
What happens if something gets lost or damaged during the move?
What is your cancellation policy?
Do you have any references I can contact?
Reviewing the Moving Contract
Always read the moving contract thoroughly before signing. It should include all the move details, including pickup and delivery dates, a list of all your items, and the total cost. Don't hesitate to ask for clarification if something doesn't seem right.
Preparing for Moving Day
Once you've selected your moving company, start preparing for moving day. This includes packing, labeling boxes, and inventorying all your belongings. Notify the moving company of any changes to your moving plan.
Moving with Muscular Moving Men
When it comes to reliable and efficient moving services, Muscular Moving Men stands out. Offering local and long-distance moving services, we ensure a smooth and stress-free moving experience. Their comprehensive range of services includes packing and secure storage facilities. With our commitment to customer satisfaction and a team of experienced professionals, you can rest assured that your move is in capable hands.
Wrapping Up
Choosing the right moving company can make your moving process significantly less stressful. By understanding your needs, gathering estimates, evaluating potential movers, and asking the right questions, you can find a moving company that fits your budget and meets your requirements. Whether you're moving locally or across the country, make your move a smooth one with a reliable and efficient moving company like Muscular Moving Men.
Frequently Asked Questions
How far in advance should I book a moving company?
It's recommended to book a moving company at least four to six weeks before your move. However, if you're moving during peak season (May-August), you should consider booking even earlier.
Can I negotiate with moving companies?
Yes, it's possible to negotiate the cost with moving companies. If the estimate is too high, don't be afraid to ask if there are any discounts or if they can match a lower quote you received from another company.
Do I need to tip my movers?
While it's not required, it's customary to tip your movers if you're satisfied with their service. A standard tip is 10-15% of the total moving cost, which you can divide among the crew.
Remember, moving is a significant change, but with the right moving company, it can be an exciting adventure. Happy moving!