How Housewarming Parties Help You Get Settled
After moving to a new home, you might think the last thing you want is more stressful planning. That may be so. But since you're in planning mode anyway, why not plan a housewarming party? It doesn't have to be a big, expensive, or crowded gathering. Here are some reasons to commemorate your new home with a celebration: 
Let nearby friends know you're in town
If you've moved to a new neighborhood or city in Arizona, you might want to get together with friends who live nearby. Having a party lets your friends know your new address and how to get to your new place. You could ask for housewarming gifts, host a potluck, or just let everyone know to just bring themselves so they can get the grand tour. 
Meet your neighbors
Hosting an open house is a way to get to know your neighbors. You can find out who lives nearby, who has kids around your kids' ages, who has dogs who can play with your dogs, who your next door neighbor hired to do that beautiful landscape, and so on. People in your neighborhood can recommend nearby restaurants, stores, and places of worship that you might have missed when looking things up on Google maps.  
Give yourself motivation to unpack
Nothing motivates you to tidy up like having people over. After moving day, you'll be forgiven if all you want to do is set up the couch so you can crash on it. But the sooner you get everything unpacked and organized, the sooner you'll feel at home. Muscular Moving Men can help you with installation and unpacking to make the process even more convenient. 
Celebrate and relax (finally!)
Celebrate the milestone in your life and allow yourself to live a little now that you have a new place to live. Once you've officially marked the housewarming party off your calendar, you can put all the stress of the move behind you for good. 
Muscular Moving Men's comprehensive moving services can help you with everything but the housewarming party – so call us to help plan your move, and then you can get to the fun part! 
---
---
Expert Phoenix Movers
We work hard to keep your items and home protected. We put down carpet protection, door protection and pad and wrap all of your furniture every time for no additional fee. Everyone involved in your move is employed and extensively trained by Muscular Moving Men. We do not hire temporary staff.

---
Long Distance Moving Across The U.S.
Relocating across country? Our professional team of estimators, drivers and movers will cover all the bases and provide the best long distance moving experience you have ever had. We have a fleet of semi trucks traveling across the country every day moving people just like you into their new homes.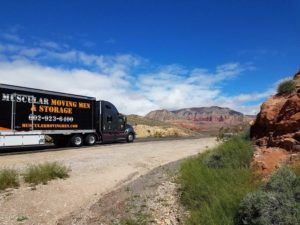 ---
M3 Commercial Moving
There are less than 5 moving companies in Arizona with the Commercial Moving Certification that is the highest in the industry. Our team is trained and capable of moving any size office space with hours restrictions smoothly with no work interference. Check out M3 Commercial.com for more information.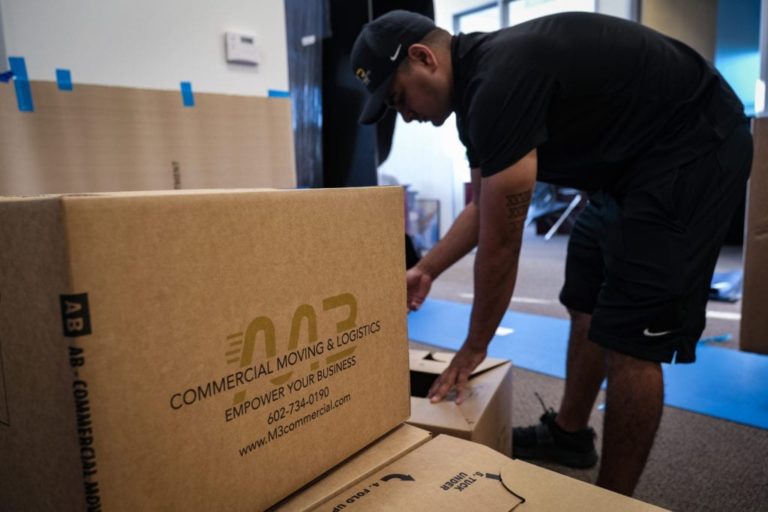 ---
Short & Long Term Storage
Need your items stored for short or long term? We offer state of the art secure storage in Phoenix, AZ while keeping your items professionally padded, wrapped and inventoried so there are no worries.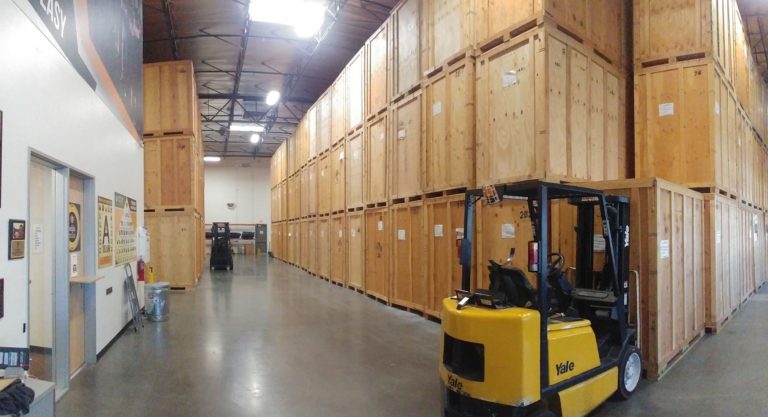 ---
Customer Experience Obsessed
Don't get stuck with a crew that runs out of steam before your stuff is unloaded. Get Muscular Moving Men to efficiently move your important items.