News
Be Smart when
Looking for Luxury Apartments for Rent
.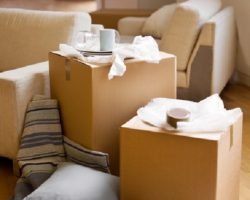 As the economy continues to improve, Americans continue to buy into the idea of luxury apartments. The rise of high-end rental buildings continues to grow with the preference for luxury apartment rentals popular in cities across the nation. At Muscular Moving Men, we're always happy to help, so we've put together some top tips on what to be aware of when it comes to looking for a luxury apartment to rent.
Use a Reputable Agent
If you want to avoid ever-growing scams, find a reputable agent to help you find a luxury apartment to rent. Usually, a quick Internet search can bring up great results. However, word of mouth is the best form of marketing, so ask family and friends of any agents they may have used in the past.
Ask the Right Questions
Before you agree to take on a tenancy for the luxury apartment of your dreams, ensure you ask the right questions. These should include:
how much the rent is, and when and how often it has to be paid
what length of tenancy agreement is on offer – these can range from 6 months, 12 months or longer
are there any break clause in the agreement
what fees are required to be paid (if any) before you move in, on renewal or at the end of the tenancy
if your fees will be refunded if you or the landlord decide not to go ahead
who to contact if your rented apartment needs repairs throughout your tenancy.
Ready for the Big Move?
If you've found your dream luxury apartment and ready to move in, get in touch with us at Muscular Moving Men today at 602-923-6400. We're happy to provide you with a no obligation quote and advice on what we can offer when it comes to your move.