Full Service Storage In Phoenix
Request Your Free Quote Today!
---
Full Service Packing and Storage
MMM will deliver storage vaults on a flatbed truck to your home, then our well-trained and friendly staff will meet with you, take a walk-through and understand exactly what needs to be stored. The team will inventory your items to help keep close track of your shipment. The items are carefully padded and shrink wrapped then loaded directly into the 5x7x7 vaults. Once your load is complete and safely inside the storage vaults, the MMM team will drive your items back to our facility to be safely placed in our air-cooled warehouse.
What is a Storage Vault
Storage vaults are what moving companies use to store your possessions. the 5x7x7 units can typically hold about 1 room worth of contents or 1,000lbs. A vault has a pallet at the base, allowing a forklift to pick it up and maneuver easily and safely. Securing clamps or cover and lock hold the vault closed once it is full and a catalog system is used to locate the vault once placed inside our facility.
Over Sized Storage Items
In the event that some of your items are larger than 5x7x7, they would be stored on our secure oversized rack. Each item is billed for on a monthly basis the same as a vault and it is cataloged into our system.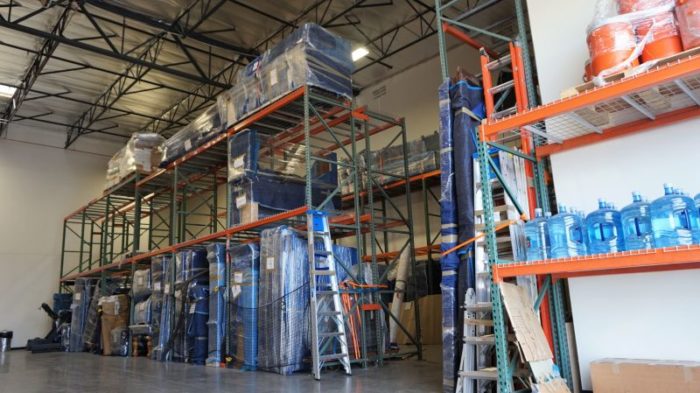 Phoenix Secured Storage You Can Count On
When most people think of moving company storage, they envision a dirt lot, dirty moving pads, and many old trucks packed into a parking lot. When you visit the high-tech facility at MMM Headquarters, you see what high-quality storage you can count on is really all about. Our 20,000 square foot facility is equipped with key card access and security cameras. Our head of warehousing and the moving team will ensure the highest safety of your possessions while stored with us.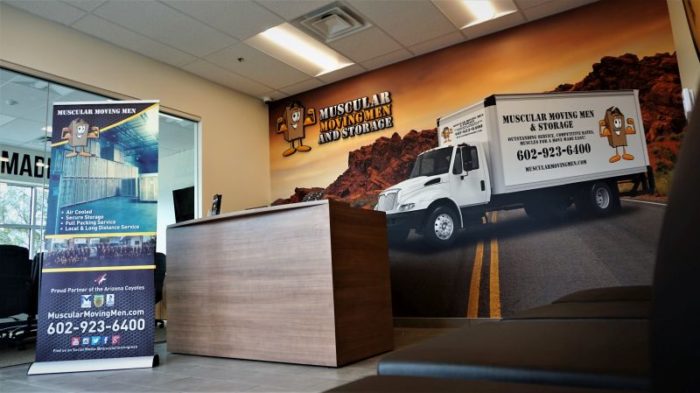 Certified Storage Experts
Our warehouse team uses advanced software to manage and locate not only vaults but items within each vault. Items loaded by our team are cataloged and tagged for easy retrieval when you need it.
Not only is our head of warehousing a certified forklift operator, he is a certified trainer. The MMM team conducts weekly safety checks to ensure that all of our customer items are being securely stored. With more than 500 storage containers and customers its no wonder why our customers put their trust in us time and time again. The expertise and attention to detail that the whole MMM staff handles moves and storage with will show you why we are the strongest name in moving.
When you need moving storage services, contact Muscular Moving Men at 602-923-6400. With us, you can have peace of mind that the services you receive are just what you need.
---