News
It's Muscular Moving
Men Day in Phoenix today!
.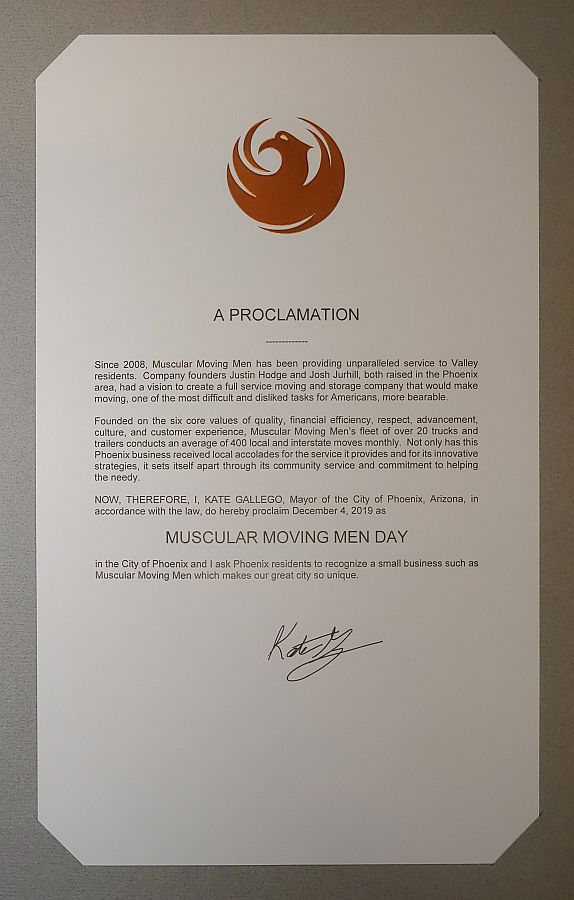 The mayor has named December 4th, 2019 Muscular Moving Men day in Phoenix.
In recognition of Phoenix-based, the core values Muscular Moving Men represent, and by being a company that helps make Phoenix a unique place to live, Mayor Kate Gallego has declared December 4th, 2019 Muscular Moving Men day. A representative from her office joined the team for their monthly staff meeting to present the honor.
Muscular Moving Men has always taken pride in being part of the Phoenix community. We have participated in numerous charity and community-based projects since we opened our doors in 2008. We feel honored to have caught the attention of our mayor for our role in the community.