The 10 Commandments of Moving
Okay, they're not written on stone slabs by the hand of God, but if you don't know the 10 Commandments of Moving, your move can end up being much more difficult than you anticipated. Take this advice to heart:
Thou shalt schedule your move ahead of time – If you wait too long to schedule your move, your preferred moving date may already be booked. So schedule your move ahead of time.
Thou shalt not wait to begin packing until the last second – Begin packing well ahead of time so that you're not struggling to get everything packed by moving day.
Thou shalt label all of your boxes – Label everything so that it's easier to unpack when you're all moved in.
Thou shalt seek the help of a professional – Trying to move yourself will take longer and will increase the risk of damage and injury.
Thou shalt check moving company references – Make sure the mover is reputable by checking their references.
Thou shalt read the moving contract – Know exactly what the terms and conditions are and check for hidden fees.
Thou shalt sort through your things before packing – There's no point in moving things you don't need anymore.
Thou shalt not forget to change your address – Make sure you change your address for all subscriptions and other services.
Thou shalt not forget to switch over utilities – You won't want to move into a house with no power, so contact your utilities before moving day.
Thou shalt pack an essentials box – Pack a box with things you'll need your first night, like medications, toiletries and the like.
Follow these ten moving commandments and contact us at Muscular Moving Men to schedule your upcoming move today.
---
---
Expert Phoenix Movers
We work hard to keep your items and home protected. We put down carpet protection, door protection and pad and wrap all of your furniture every time for no additional fee. Everyone involved in your move is employed and extensively trained by Muscular Moving Men. We do not hire temporary staff.

---
Long Distance Moving Across The U.S.
Relocating across country? Our professional team of estimators, drivers and movers will cover all the bases and provide the best long distance moving experience you have ever had. We have a fleet of semi trucks traveling across the country every day moving people just like you into their new homes.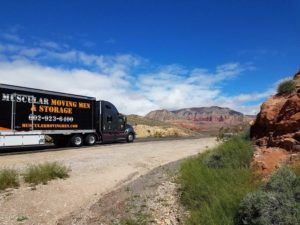 ---
M3 Commercial Moving
There are less than 5 moving companies in Arizona with the Commercial Moving Certification that is the highest in the industry. Our team is trained and capable of moving any size office space with hours restrictions smoothly with no work interference. Check out M3 Commercial.com for more information.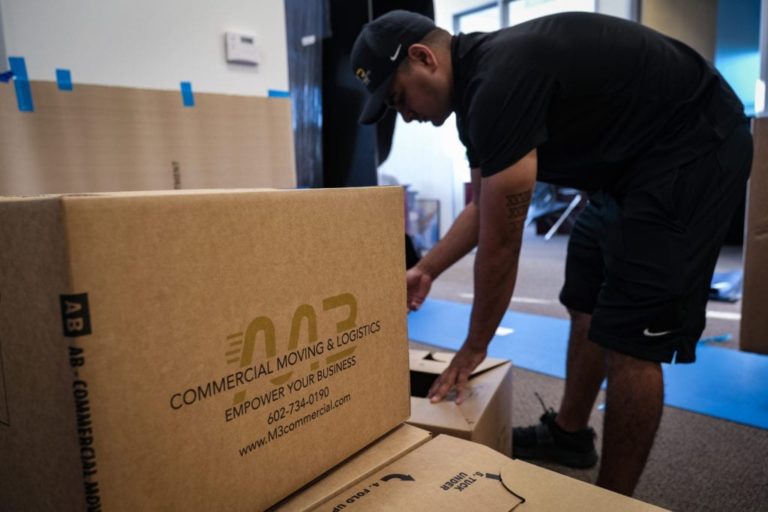 ---
Short & Long Term Storage
Need your items stored for short or long term? We offer state of the art secure storage in Phoenix, AZ while keeping your items professionally padded, wrapped and inventoried so there are no worries.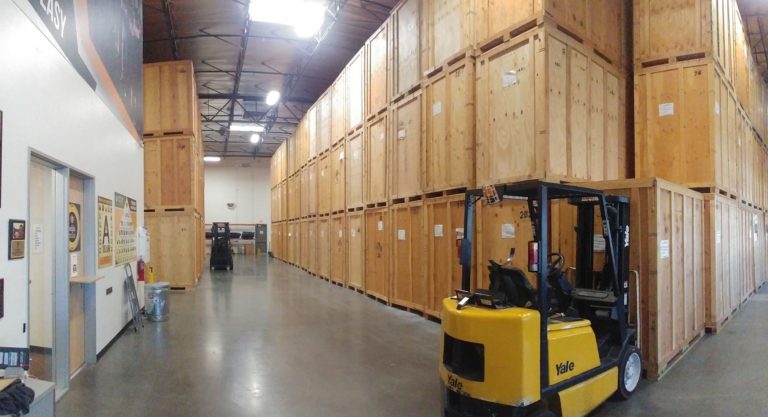 ---
Customer Experience Obsessed
Don't get stuck with a crew that runs out of steam before your stuff is unloaded. Get Muscular Moving Men to efficiently move your important items.