Why You Want a Strong Moving Team on Your Side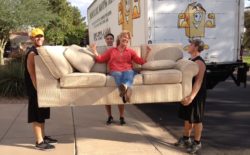 When you're planning a big move, you have a lot on your plate. You might need to finalize the details of the closing sale on your new house, or maybe you need to work out a few things with your new landlord. Then there's utilities to be set up, and you probably want to check out all the cool places to shop and eat around you. With all this work, do you really have time to pack everything and move yourself? If you just don't seem to have time for moving, then maybe it's time you hired a moving company in Phoenix to get the job done.
Here's why you want a strong moving team on your side during your move.
Save Time
Even if you have a small studio apartment, packing it all up is no easy task. You need plenty of boxes in all sizes, and you'll need packing materials for dishes and other breakables. Packing all of your belongings takes time, and it might be time that you don't have.
Instead of doing it yourself, let your moves handle the packing. Most moving companies offer a packing service, and they'll professionally pack everything.
Equipment Use
Professional movers have all the right equipment to move even your biggest boxes. They have dollies to easily move heavy boxes, and they'll make sure your furniture is secured in the truck. You won't have to lift heavy boxes or break down your own furniture. Your overs will do it for you.
Great Moving Plans
Your moving team will work with you to create a moving plan to fits your needs. You'll know when the movers are going to arrive, how long the move will take, and when you can expect to be in your new home. Your team has plenty of experience handling all sorts of move, so they'll handle the details while you concentrate on setting up utilities or making moving arrangements for your pets.
For the best move, hire a professional moving company. Contact the Muscle Moving Men at 602-923-6400 today for a free quote.
---
---
Expert Phoenix Movers
We work hard to keep your items and home protected. We put down carpet protection, door protection and pad and wrap all of your furniture every time for no additional fee. Everyone involved in your move is employed and extensively trained by Muscular Moving Men. We do not hire temporary staff.

---
Long Distance Moving Across The U.S.
Relocating across country? Our professional team of estimators, drivers and movers will cover all the bases and provide the best long distance moving experience you have ever had. We have a fleet of semi trucks traveling across the country every day moving people just like you into their new homes.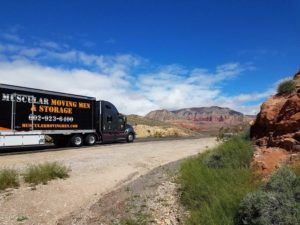 ---
M3 Commercial Moving
There are less than 5 moving companies in Arizona with the Commercial Moving Certification that is the highest in the industry. Our team is trained and capable of moving any size office space with hours restrictions smoothly with no work interference. Check out M3 Commercial.com for more information.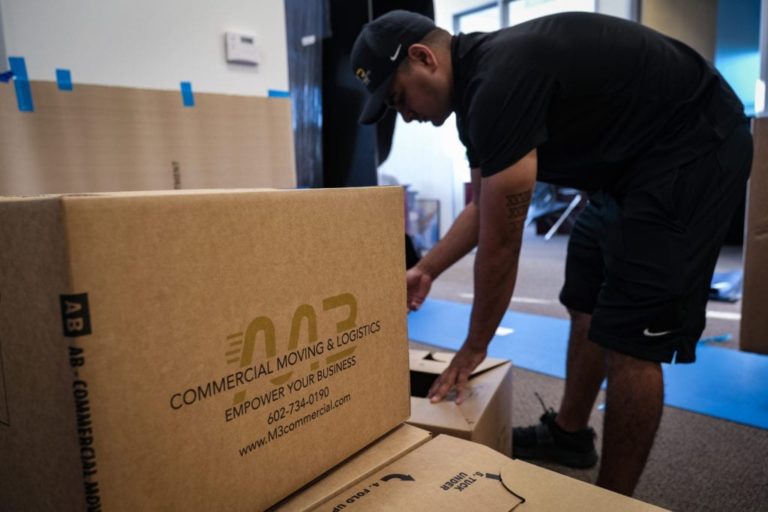 ---
Short & Long Term Storage
Need your items stored for short or long term? We offer state of the art secure storage in Phoenix, AZ while keeping your items professionally padded, wrapped and inventoried so there are no worries.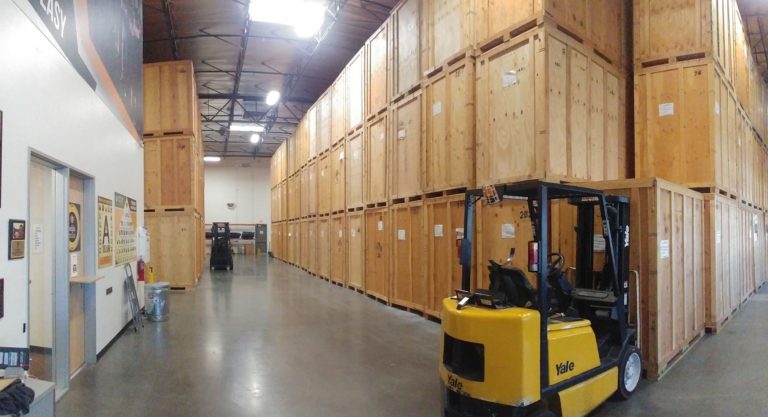 ---
Customer Experience Obsessed
Don't get stuck with a crew that runs out of steam before your stuff is unloaded. Get Muscular Moving Men to efficiently move your important items.