Canadian Snowbirds Might Get an Extended Stay
A new bill, the Canadian Snowbird Visa Act, was recently introduced to extend the amount of time Canadian citizens over the age of 50 can stay in the U.S. if they have residences in both Canada and the U.S. by 60 days. The bill has a lot of bipartisan support as it could boost the American economy by creating jobs, increasing tax revenues and more.


Canadian Snowbirds Effect on the US Economy
Canadian snowbirds are Canadian citizens that travel down to the U.S. in order to escape the cold winter climate Canada is known for. They will often travel to areas like Florida or Arizona, where it is much warmer during the winter seasons. There, many Canadians own or rent secondary homes.
These Canadian citizens have a huge impact on communities throughout the country; in fact, they spent around $20 billion in the U.S. in 2016 alone. Small businesses in warm U.S. states benefit directly from the money that they bring, not to mention the property taxes and sales taxes that they pay.


The Canadian Snowbird Visa Act
However, the current law limits how long Canadian citizens can spend in the U.S. to only six months out of the year. These six months are cumulative, not continuous. Many Canadians would stay longer if it were possible, or take more frequent vacations. If the six month limit is lifted, local economies in places like Phoenix will benefit.
The new bill will give Canadian snowbirds the chance to stay longer, but will not allow them to work for American employers, thereby protecting American jobs.
If you are a proud Canadian snowbird in need of professional moving services to or from Phoenix, then be sure to contact us at Muscular Moving Men to schedule your upcoming move today.
---
---
Expert Phoenix Movers
We work hard to keep your items and home protected. We put down carpet protection, door protection and pad and wrap all of your furniture every time for no additional fee. Everyone involved in your move is employed and extensively trained by Muscular Moving Men. We do not hire temporary staff.

---
Long Distance Moving Across The U.S.
Relocating across country? Our professional team of estimators, drivers and movers will cover all the bases and provide the best long distance moving experience you have ever had. We have a fleet of semi trucks traveling across the country every day moving people just like you into their new homes.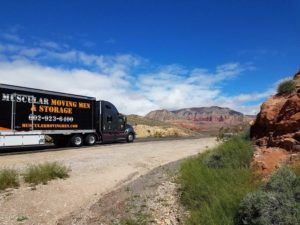 ---
M3 Commercial Moving
There are less than 5 moving companies in Arizona with the Commercial Moving Certification that is the highest in the industry. Our team is trained and capable of moving any size office space with hours restrictions smoothly with no work interference. Check out M3 Commercial.com for more information.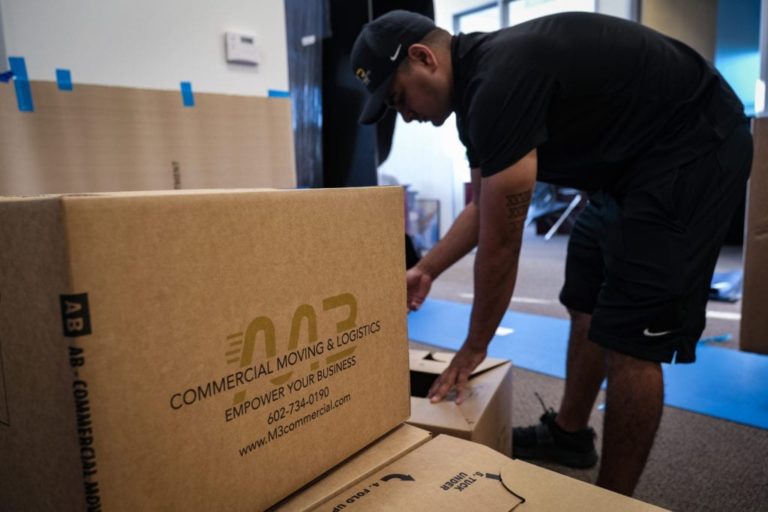 ---
Short & Long Term Storage
Need your items stored for short or long term? We offer state of the art secure storage in Phoenix, AZ while keeping your items professionally padded, wrapped and inventoried so there are no worries.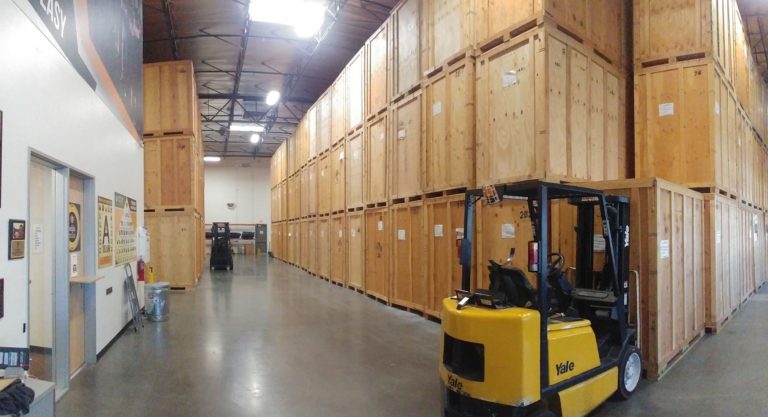 ---
Customer Experience Obsessed
Don't get stuck with a crew that runs out of steam before your stuff is unloaded. Get Muscular Moving Men to efficiently move your important items.