Health Tips from Muscular Moving Men
Are you ready to start working out with the Muscular Moving Men? As part of our new blog series, we will be incorporating work out tips for you to follow so you too can look like one of our Muscular Moving Men. Follow us on Facebook, Instagram and Twitter for blog updates!
With summer here in full force, it's important to get your body in the best beach body shape. This week we are talking about man boobs and how to eliminate them. A powerful-looking upper body starts with a chiseled chest. Sculpt your pecs and get rid of those man boobs once and for all with the five tips below.
Diet is a huge, pun-intended, part of losing fat and building muscle. No matter how hard you train, if you are not eating a high protein diet you are not going to see your ultimate results. What you eat is the foundation of having a rock hard body
The second most important way to shred your body is cardio, Cardio, CARDIO! Without the proper amount of cardio, those man boobs are here to stay. Start by doing cardio 45 minutes a day, 3 days a week. Cardio can be a combination of running, bleachers, sprints or cycling
Next, add in the bench press. As stated by former Mr. Natural Arizona, Josh Jurhill, the owner of Muscular Moving Men, an inclined bench press is the key to saying goodbye to the pesky man boobs
Now, pushups! This exercise is great for your chest as well as your back! Doing pushups every day is a great way to step up your chest game.
When it comes to working your pecs, most guys resort to simply using the bench press. If you want to look like one of our Muscular Moving Men add in the fly to your routine. The cable fly is one of our favorite because it provides a constant tension throughout your entire workout.
For more information on our moving services, contact our guys today at 602-923-6400.
---
---
Expert Phoenix Movers
We work hard to keep your items and home protected. We put down carpet protection, door protection and pad and wrap all of your furniture every time for no additional fee. Everyone involved in your move is employed and extensively trained by Muscular Moving Men. We do not hire temporary staff.

---
Long Distance Moving Across The U.S.
Relocating across country? Our professional team of estimators, drivers and movers will cover all the bases and provide the best long distance moving experience you have ever had. We have a fleet of semi trucks traveling across the country every day moving people just like you into their new homes.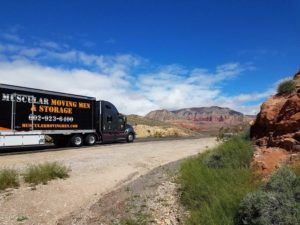 ---
M3 Commercial Moving
There are less than 5 moving companies in Arizona with the Commercial Moving Certification that is the highest in the industry. Our team is trained and capable of moving any size office space with hours restrictions smoothly with no work interference. Check out M3 Commercial.com for more information.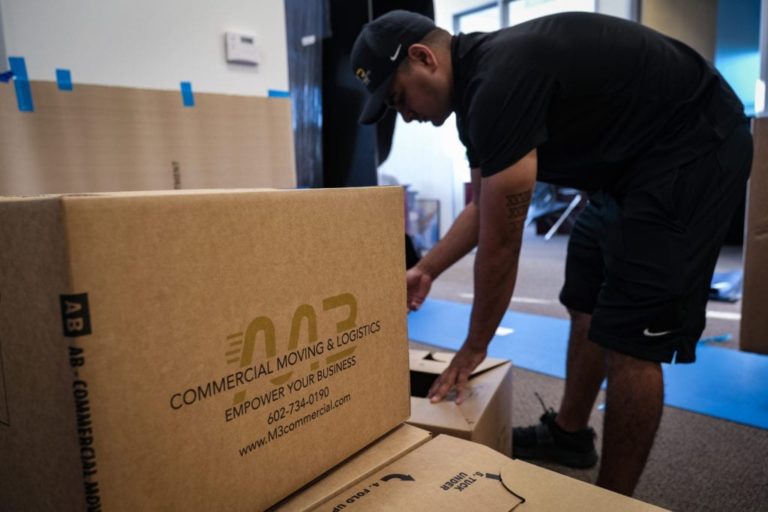 ---
Short & Long Term Storage
Need your items stored for short or long term? We offer state of the art secure storage in Phoenix, AZ while keeping your items professionally padded, wrapped and inventoried so there are no worries.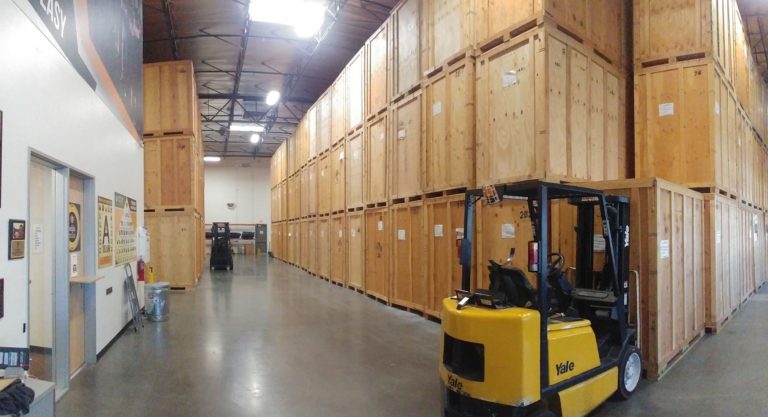 ---
Customer Experience Obsessed
Don't get stuck with a crew that runs out of steam before your stuff is unloaded. Get Muscular Moving Men to efficiently move your important items.