Make A Difference During National Moving Month
Make A Difference When You Move!
May is National Moving Month! That means that this is the busiest and most common time for people to relocate.
With all the craziness that comes with moving, it may be hard to think of anything outside of getting into your new home. Thankfully, Muscular Moving Men has a suggestion that may make the moving process a little easier for you, and make a huge impact of the lives of other people in your community.
The most stressful room in the house to pack is probably the kitchen. Between all the cooking utensils and pots and pans, you find yourself wondering if you are ever going to get everything in boxes. On top of that, you have a TON of food in your fridge and pantry, and half of it you have no desire to bring along. Your next step may be to start throwing items away. But instead of wasting the food, why not donate it?
That is where Move for Hunger comes in! This great organization encourages those who are moving to donate their non-perishable items. You're probably thinking, "I don't have time to drop off this stuff somewhere else, I'm in the middle of moving!" No worries though, The process is easy and takes little effort on your part.
Simple put the food aside that you wish to donate. Move for Hunger will send someone to box up all the food and transport it to the nearest food bank. For there, your donated items will be distributed to those in need!
So, clean out those pantries and make a difference in your community! At the end of the day, nothing beats the feeling of giving back.
For more details, visit moveforhunger.org
---
---
Expert Phoenix Movers
We work hard to keep your items and home protected. We put down carpet protection, door protection and pad and wrap all of your furniture every time for no additional fee. Everyone involved in your move is employed and extensively trained by Muscular Moving Men. We do not hire temporary staff.

---
Long Distance Moving Across The U.S.
Relocating across country? Our professional team of estimators, drivers and movers will cover all the bases and provide the best long distance moving experience you have ever had. We have a fleet of semi trucks traveling across the country every day moving people just like you into their new homes.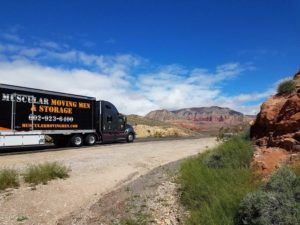 ---
M3 Commercial Moving
There are less than 5 moving companies in Arizona with the Commercial Moving Certification that is the highest in the industry. Our team is trained and capable of moving any size office space with hours restrictions smoothly with no work interference. Check out M3 Commercial.com for more information.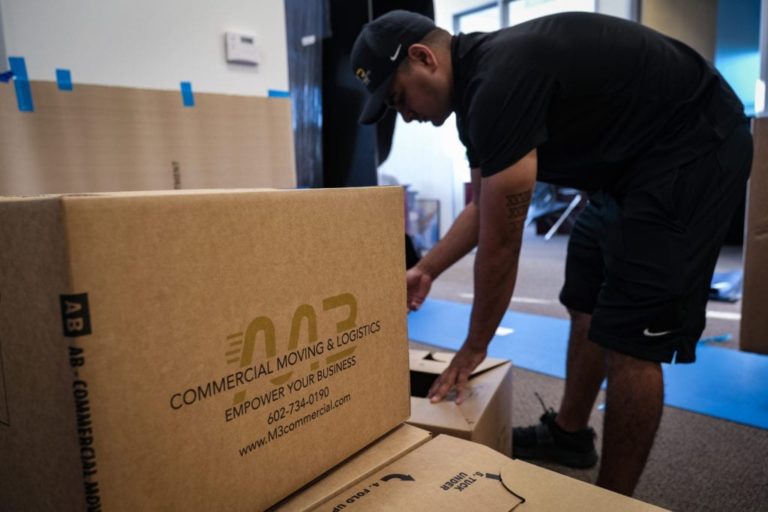 ---
Short & Long Term Storage
Need your items stored for short or long term? We offer state of the art secure storage in Phoenix, AZ while keeping your items professionally padded, wrapped and inventoried so there are no worries.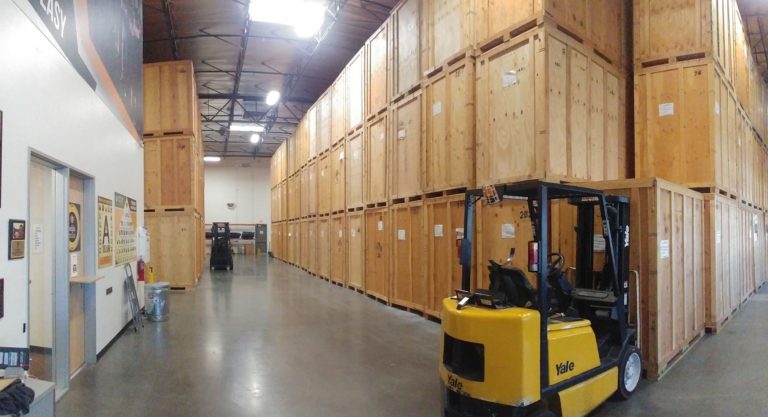 ---
Customer Experience Obsessed
Don't get stuck with a crew that runs out of steam before your stuff is unloaded. Get Muscular Moving Men to efficiently move your important items.