Tips for a Healthy Lifestyle in Your New Home
Moving to a new home is like getting a clean slate when it comes to how you live. Think of it as your very own "New Year," which allows you to create new resolutions that will help you live a healthier lifestyle. The following are a few tips to follow once you're all moved into your new home in order to live a healthier lifestyle:
Set up exercise equipment where it's easily accessible – A lot of people own exercise equipment; however, a lot of people end up not using it. If you had exercise equipment that ended up gathering dust in the basement, consider setting it up where it's more accessible. For example, put that pull up bar in your home office so that you can get in a quick workout when you take a breather from work.
Design your kitchen for cooking fresh meals. After a move, take-out is the traditional option, but don't make it a habit. Design your kitchen to complement a good workflow, with plenty of prep space and sensible storage, so that you're more inspired to cook healthy meals. Make healthy snacks easily accessible, too, so that you and your family members reach for the most nutritious options first.
Grow a vegetable garden – If you have more space outside, consider planting a vegetable garden. Not only is this a relaxing hobby, but you'll be able to grow fresh and healthy vegetables that you can eat and snack on instead of buying junk food. Eating healthier will be much easier with access to fresh vegetables – and there's something rewarding about eating what you've grown yourself.
Take advantage of your new neighborhood – Find a little coffee shop in your neighborhood and run to it every morning. No coffee shop? Explore the neighborhood by going for a jog in the mornings. Not only is this a great way to potentially meet your neighbors, but after a while, you'll get used to jogging in the morning and you'll keep doing it – even after the neighborhood is no longer new to you.
Use these tips to live healthier in your new home. To schedule a move, contact us at Muscular Moving Men today.
---
---
Expert Phoenix Movers
We work hard to keep your items and home protected. We put down carpet protection, door protection and pad and wrap all of your furniture every time for no additional fee. Everyone involved in your move is employed and extensively trained by Muscular Moving Men. We do not hire temporary staff.

---
Long Distance Moving Across The U.S.
Relocating across country? Our professional team of estimators, drivers and movers will cover all the bases and provide the best long distance moving experience you have ever had. We have a fleet of semi trucks traveling across the country every day moving people just like you into their new homes.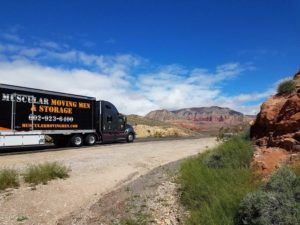 ---
M3 Commercial Moving
There are less than 5 moving companies in Arizona with the Commercial Moving Certification that is the highest in the industry. Our team is trained and capable of moving any size office space with hours restrictions smoothly with no work interference. Check out M3 Commercial.com for more information.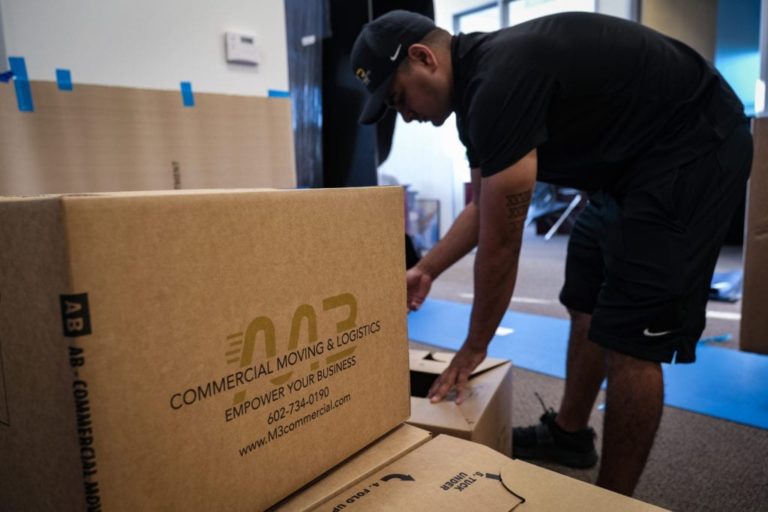 ---
Short & Long Term Storage
Need your items stored for short or long term? We offer state of the art secure storage in Phoenix, AZ while keeping your items professionally padded, wrapped and inventoried so there are no worries.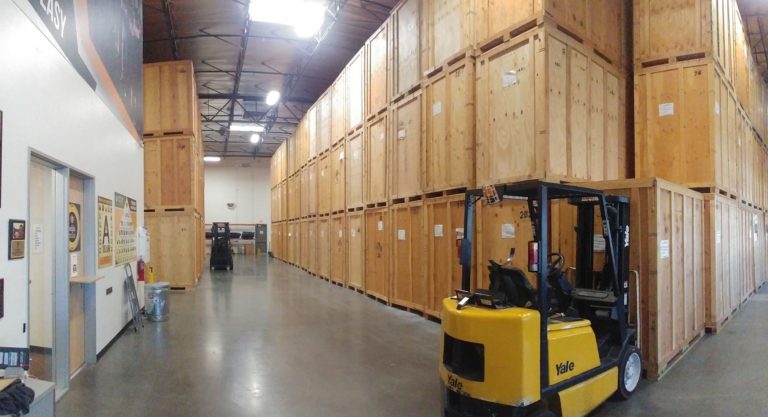 ---
Customer Experience Obsessed
Don't get stuck with a crew that runs out of steam before your stuff is unloaded. Get Muscular Moving Men to efficiently move your important items.