News
Benefits of Using
Professional Packers
.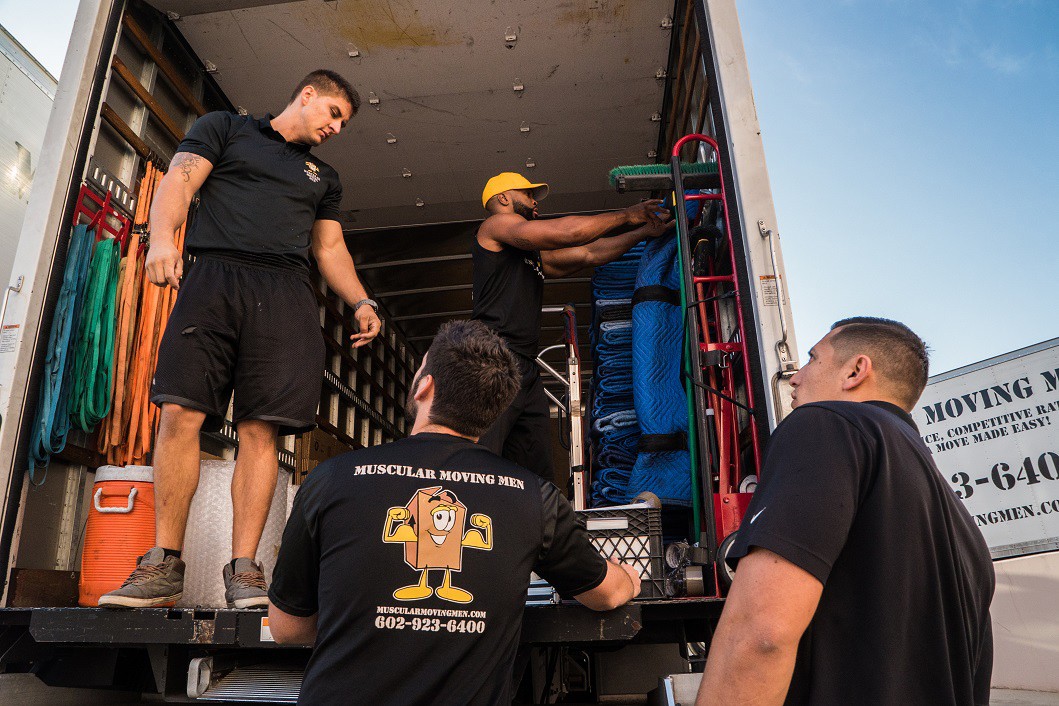 Moving can be a hard slog. At best it's difficult to keep track of the litany of tasks involved with a move. Especially if you're trying to work your move in around your job, the kids, childcare and all the other life's responsibilities. It really doesn't have to be as difficult as all that!
If you're stressed at the prospect of having to pack up your entire home, as well as move it all by yourself, you may want to consider hiring professional packers to take care of that for you. But why enlist the help of professionals? Read on to find out more…
Professional Packers – It's Their Job
Professional packers that work for moving companies will come in and expertly wrap and box up all your items. Packing isn't an every once in while project for these folks, they pack households as their job. They've had a lot of experience packing a lot of different items and that's what they focus on doing so they will be much more efficient and expeditious than you.
When you opt to hire professional packers, your belongings will be taken care of. Furniture will be taken apart where needed properly wrapped and secured using the proper packing techniques. Pictures will be taken care of, boxes will be labeled and sorted according to their rooms. Professional packers can do in a day what would take you anywhere from a couple of days to even weeks or more.
Saves You Time and Energy
One of the biggest advantages when you hire professional packers is the reduction in your stress level. Packing up and relocating from your house or office can be time-consuming and tiring. Therefore, it makes sense to use a professional company who are used to dealing with this type of thing on a daily basis. Handing over the packing to a company means that you have time to focus on the important things and the day-to-day running of your life. Also, aside from the professional packers being better than you at packing, this is the one part of the moving process that consumes the most time and burns up the most energy… both mentally and physically.
Saves Wear And Tear On You
Packing physically requires a lot of bending, stretching, lifting, and shuffling things around. As you fill up boxes with all your stuff, they get heavy. Professional packers handle all this without injuries. Even if you're in pretty good physical condition, sorting, packing, and organizing all your belongings and boxes may have you ending up stiff and sore for a few days… or worse you could actually injure yourself. Professional packers are properly trained on lifting techniques as well as having the proper equipment available when needed. Hiring professional packers means you will avoid injuries like back pain or muscle sprains or even something more serious.
They Bring The Packing Materials Needed
This alone will save you time and energy by not having to make multiple trips back and forth from the home store trying to figure out what types and how much of each type of packing materials you need to load up with… and probably have to make more trips to get more packing materials or buy some essential tools you'd need for the move. The professional packers will show up with high quality packing materials to ensure your belongings are safe for their journey ahead. The packers will have all the supplies needed for your house. They'll bring the correct types of boxes, packing paper, bubble wrap, and all the padding needed to secure the job properly. They will go room by room packing and wrapping all your items and label each box according to the room from which it was packed.
You'll want to make sure that you have purged and gotten rid of anything that you are not planning on moving with you to your new home. If there is anything in the room the packers will find it and pack it.
Safety and Security
The most important advantage of hiring professional packers is that they guarantee the safety and security of your belongings. Certain companies, such as Muscular Moving Men, offer insurance for everything when it comes to packing and moving. In the case of any accidents or damage, you will be compensated.
Proper Packing Supplies and Techniques
At Muscular Moving Men, our knowledge of packing is second to none. Each and every member of the team is professionally trained to pack all sorts of things, using proper packing equipment and industry techniques.
Transportation Services
If you choose the right moving and packing company, like us, you may find that you can get a good deal on transportation services. Whether you're moving cross-country or overseas, simply speak to a member of our team to find out how we can help!
Hiring Professional Packers In A Nutshell
Most all would agree that hiring professional packers to come and box up and pack all your belongings is the most convenient approach. However, as is the case with any type of service offering there will be additional costs involved. Everyone is different and has different priorities and budgets to work within. So, if you're going to spend the money it's going to have to be worth it to you. If you think that you may have to take a couple of days off from work in order to get all of your packing done, then the cost may be more balanced out. Ultimately, does the cost of hiring professional packers have enough value to you in order to justify the additional cost.
Aside from the budget versus convenience aspect of whether or not to hire professional packers, time could be the ultimate decision point. Many times, a move may become eminent that just doesn't allow for a very big window of time to get everything else organized in addition to packing. Packers get the job done fast. They know what they are doing, and they have no sentimental attachment to the items they are packing. They are precise and focused on the task at hand allowing them to get done in a few hours that might otherwise take you days or weeks.
Enlist The Help of Muscular Moving Men
If you're ready to get cracking on the packing, pick up the phone and speak to us at Muscular Moving Men today by dialing 602-923-6400.